Fun for 10 Different Friend Types in Baton Rouge
We all have different types of friends, from the friends we like to laze around with to the friends we know are down for an adventure at any time. There's nothing better than experiencing a great city with even greater friends. Take a road trip together to Baton Rouge and no matter what type your friend group falls under, have the best time ever.
Jump to your friend type by clicking one in the link below, or scroll on to read activities for all friend types.
1. The thrill-seeking friends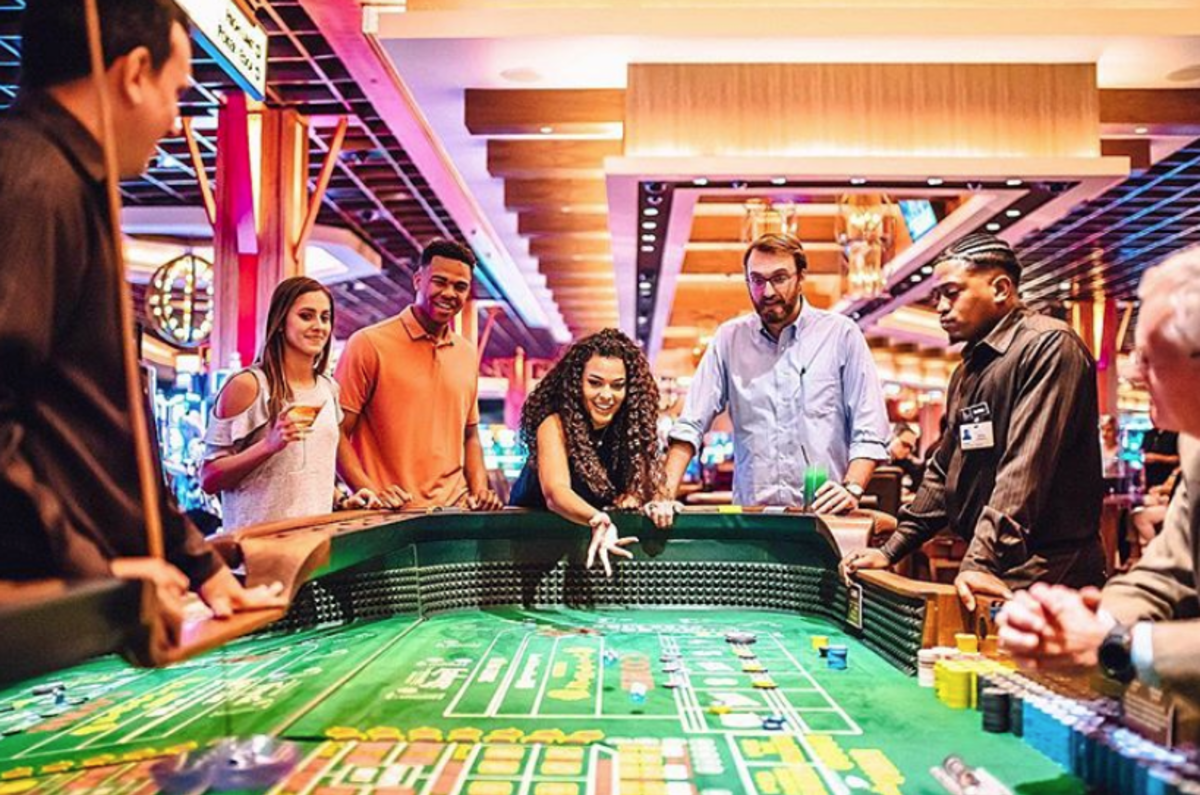 These are the friends just as addicted to chasing adrenaline as you. Can you picture climbing to new heights, testing boundaries, or trying out your luck with your friends? Make stops at places like:
UpTown Climbing - This indoor rock climbing facility is the largest in Louisiana, they provide all climbing gear for you and no prior experience is needed. Uptown has climbs for all skill levels, though you and your friends will probably be the ones to try out the most difficult. Free climb on the bouldering wall or challenge each other on the Speed Wall to see who can race to the top the fastest. More activities>
13th Gate Escape - Grab your team and test your logical and physical skills through one of six themed escape rooms at the 13th Gate Escape. If you're in it for the thrill, choose one of the themes ranked high for its "Fear Factor" like "The Collector," known for horror, or "The Asylum" known as a psychological thriller.
L'Auberge Casino - Whether your game's Black Jack, Roulette, or you simply get excitement from the pulling of a slot machine, L'Auberge is one of Baton Rouge's hottest casinos. Take some time off the gambling floor for your friends' group to treat yourselves to a fancy dinner at 18 Steak with prime cuts of beef and perfectly paired wine, or to enjoy the live music coming from the Edge Bar. More casinos>
Main Event - Bowling, laser tag, and mini-golf are just some of the many activities you can do at Main Event. The multi-entertainment center is fun for all your friends, and comes with nothing short of games to play the minute you step into the building. 
2. The foodie friends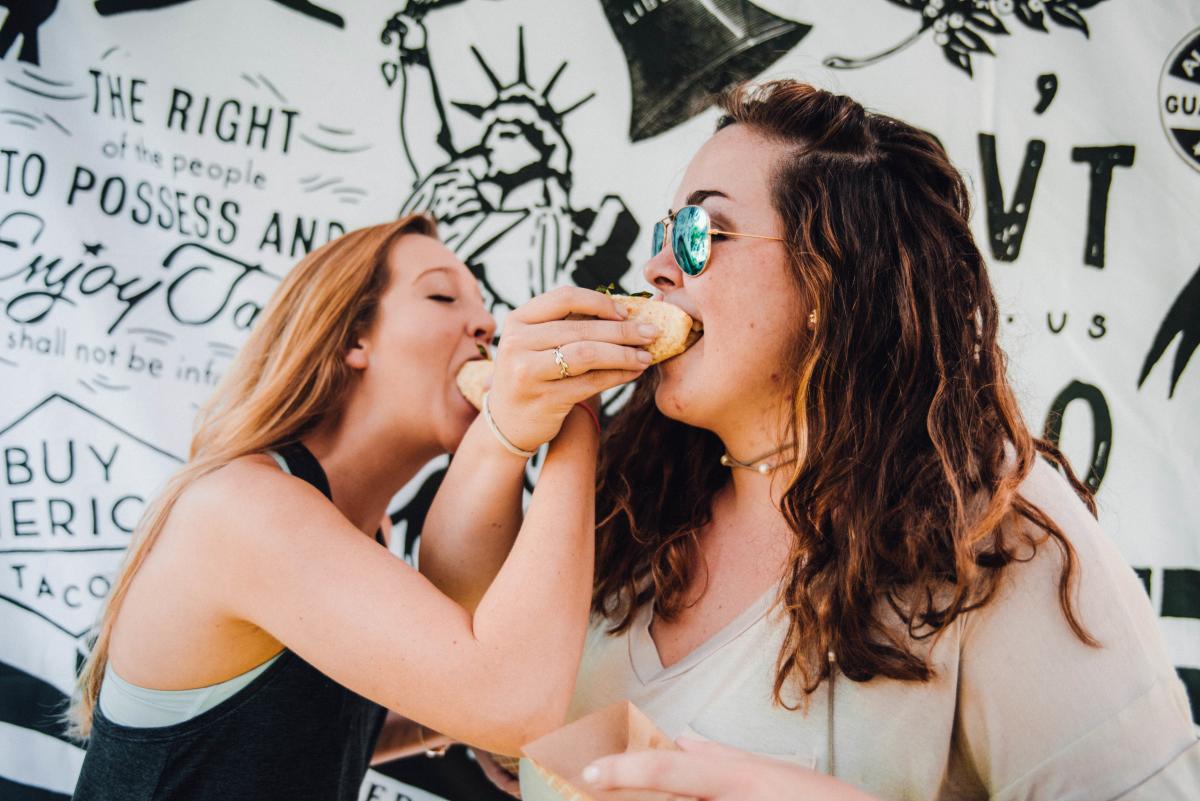 If A perfect day spent with friends to you is one around a table with great food, your taste buds will rejoice in Baton Rouge. Named "One of the Best Foodie Cities for Groups," Baton Rouge has seen an abundance of new restaurant concepts open that have locals and visitors alike going wild.
Brunch it up - Baton Rouge does breakfast right. Classic local brunch hotspots include Mason's, The Ruby Slipper, Another Broken Egg, the infamous Louie's Café and more. Try an accompanying Bloody Mary, done best in the south, or a refreshing mimosa as a way to keep cool when brunching on a patio in Louisiana.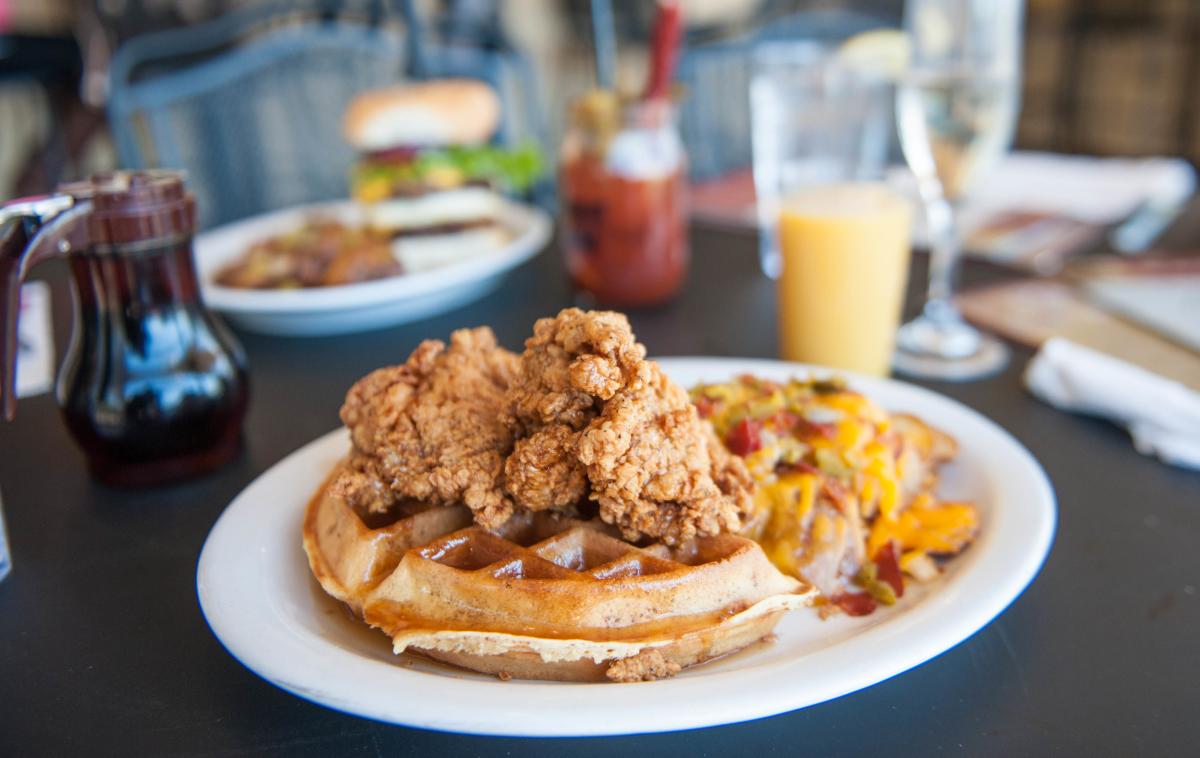 Cajun and Creole Flair - Your friends can't visit Baton Rouge without tasting what we're all about- Cajun and Creole cuisine! Locals love authentic Louisiana restaurants like Parrain's Seafood, Sammy's, Beausoleil, Walk-On's, and Louisiana Lagniappe. If you want to try poboys that have received the stamp of approval from former presidents, head to the famous Poor Boy Lloyd's. For a fresh twist away from the traditional fried seafood, grab a table at Eliza Restaurant and Bar or the new Cecelia's Creole Bistro downtown.
Sweet Society - If you're up for dessert after dinner, taiyaki ice cream-an Asian ice cream that's sold at Sweet Society. Be sure to get your scoop put inside the traditional fish-shaped cone that's sure to satisfy your taste buds. 
3. The party animal friends
If you've got a rowdy crowd, let loose enjoying the nightlife of Baton Rouge. If your friends don't like to stay at one place, check out areas of Baton Rouge with many bars and clubs grouped together, including Third Street and Tigerland.
Third Street - Historic Third Street in Downtown Baton Rouge draws crowds every night due to the walkability between its many bars, late-night restaurants and clubs. Venture between Bengal Tap Room for craft beer options and bar bites, Blend Wine Bar if your friends enjoy an upscale environment, City Bar for dancing, Boudreaux & Thibodeaux's for live music and occasional Cajun dancing, Happy's Irish Pub for great bartenders and more.
Tigerland - For students and young adults, near the South gates of LSU's campus lies Tigerland. This collective group of bars has been around for decades with many bars coming and going, but anchored since the early '80s by Fred's, "Baton Rouge's Oldest College Bar."
Other great bars - According to 225 Magazine, some of the "Best Bars in Baton Rouge" as voted on by locals in 2017 were The Chimes, Olive or Twist, The Bulldog, Radio Bar, and Bin 77.
4. The sporty/competitive friends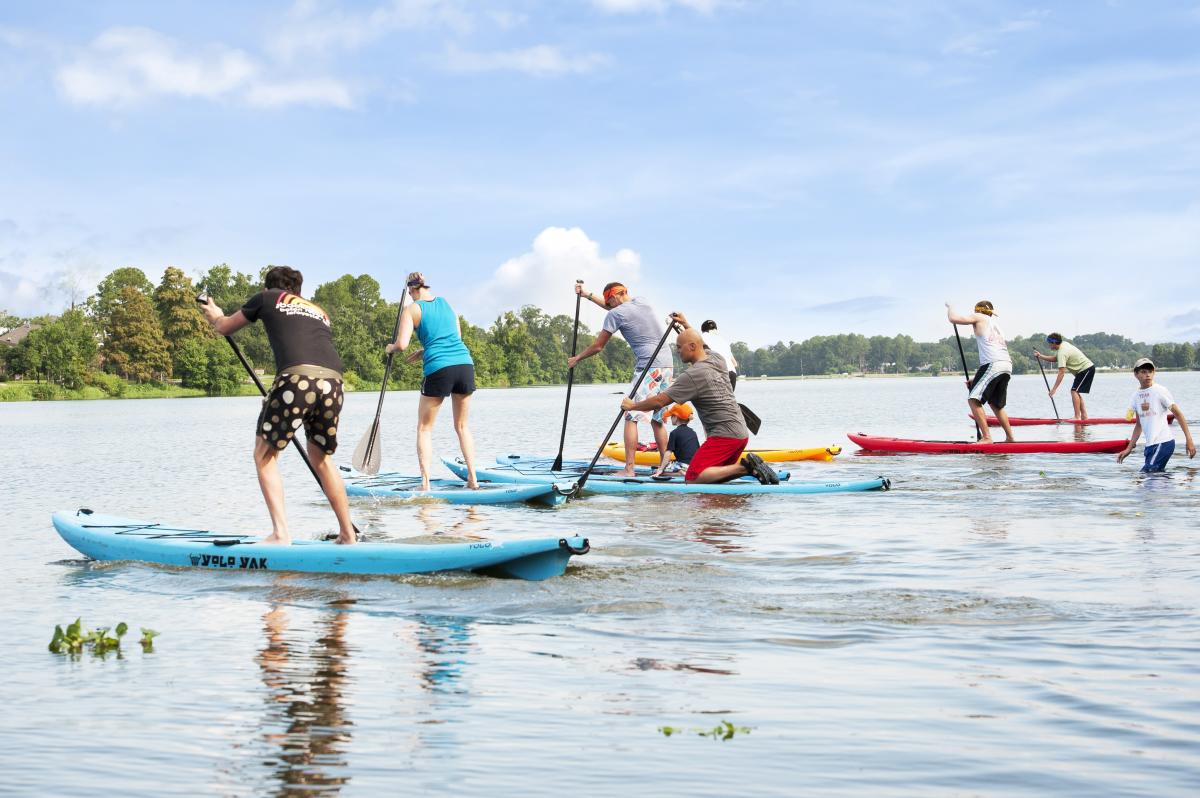 For the group who enjoys a little friendly competition and participating in sports or other activities together, Baton Rouge is full of this type of adventure.
The Oasis - Opened in the summer of 2018, The Oasis is Baton Rouge's first recreational hub where you can play, stay and eat all in one place. With seven sand volleyball courts, virtual golf, a live music stage, Creole Cabana restaurant and bar, sporty friends groups will find much to do here.
LSU Lakes - The University Lakes provide a hub of water activities in Baton Rouge. Rent a kayak and paddle with friends, get a group together for sunset yoga atop paddleboards, jog around the lakes or exercise on the standing fitness equipment there.
Golf of all sorts - Baton Rouge is home to some of the most pristine golf courses in Louisiana, including five that are a part of the prestigious Audubon Golf Trail. If traditional golf isn't for you, Disc Golf courses like the one at Highland Road Park take the concept of golf but with the throwing of discs like frisbees into baskets on a fun, challenging course.
Top Golf - Go a few rounds for a hole-in-one at the venue that's taking the world by storm. Book your own bay with friends, grab your clubs and you're ready to go! 
5. The nature-loving friends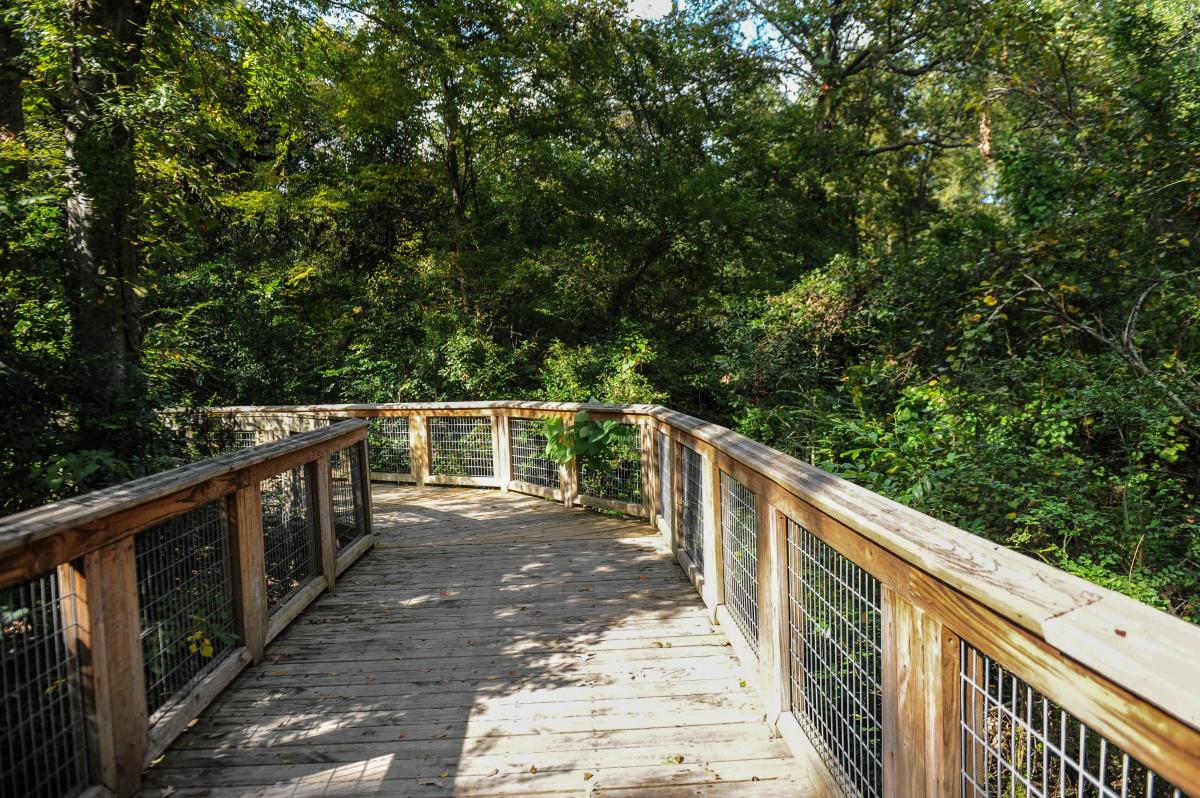 South Louisiana's foliage and wildlife is like no other region. Take in the beauty of Baton Rouge with your friends by enjoying a walk through a nature facility or discovering the wildlife unique to this area in their natural habitat.
Burden Gardens - Nestled in the middle of the city are the Burden Museum and Gardens which include the Botanic Gardens, Windrush Gardens and the Rural Life Museum. Within the Botanical Gardens and Windrush Gardens, friends will find beauty in the gardens dedicated to tropicals, herbs, and roses, and the majestic live oaks, woods, swamps, trees and trails, with each area offering a different design expression.
Bluebonnet Swamp Nature Center - This conservation park has 103 acres dedicated to connecting people to nature. Boardwalks and paths wind through the swamp and forests of the center and offer a vantage point to experience the foliage and wildlife indigenous to our area. The exhibit building on-site houses live animal displays, natural artifacts, mineral displays and more.
Take a Hike - The abundance of parks throughout Baton Rouge allow for friends to explore nature on foot and spend time outside, either off the beaten path or on smoothly-paved paths. Those looking for primitive hiking trails in Baton Rouge can find them at BREC parks such as Frenchtown Road Conservative Area, Hooper Road Park and Comite River Park. 
6. The chill friends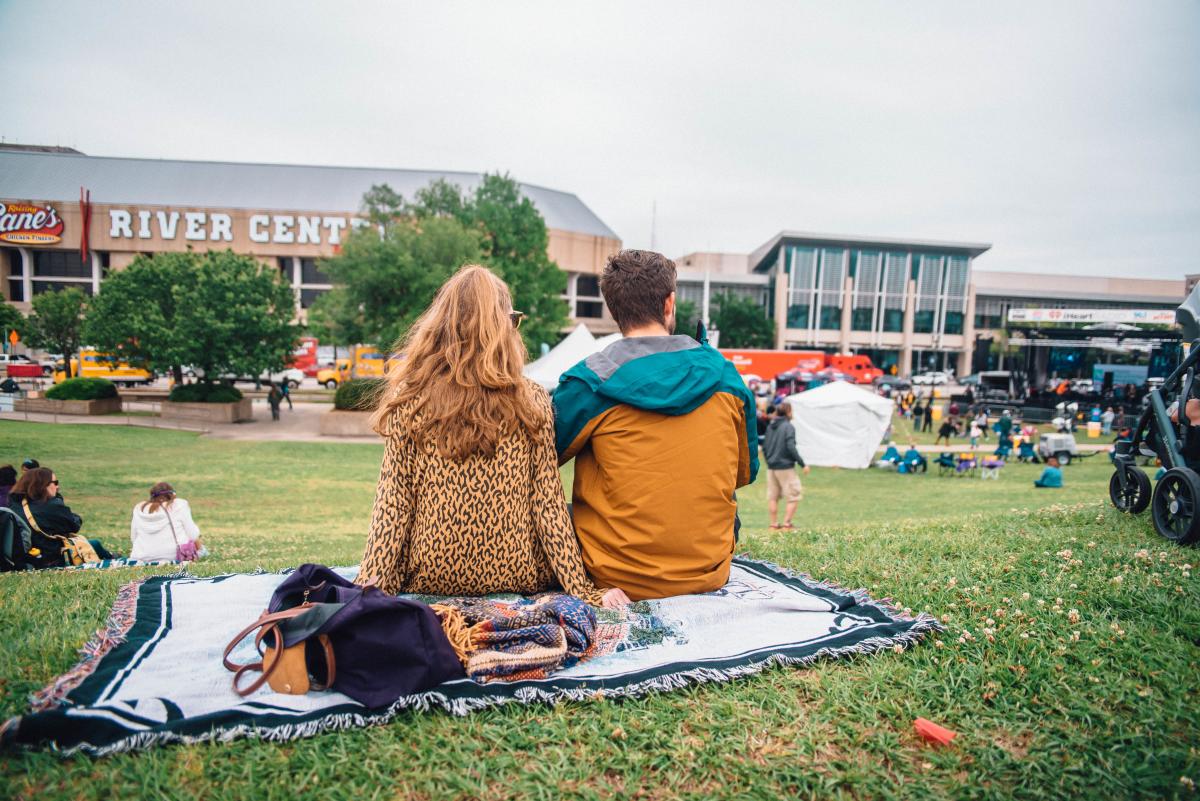 If your favorite thing to do with your friends is nothing, spend some downtime together relaxing and rejuvenating in Baton Rouge.
Spa Day - Get a massage, mani-pedis, or other health and wellness services with your friends. Great places like the Healthcare Gallery offer it all under one roof, "wellness retreat" style, where you can spend the whole day taking care of the mind, body and soul in a beautiful art gallery setting. Massage Emporium is a locally owned massage studio that will even come to your group with its mobile massage services.
Relaxation Classes - Find a yoga or other meditation-focused class to attend with your friends.
Unwind outside - Lounge around in the open air and enjoy a good day's beautiful weather. Spread out a blanket on one of Baton Rouge's community greenspaces like City Hall Plaza or the Parade Ground at LSU. Spend the day laying around the rooftop pool at L'Auberge Casino with friends, complete with unbeatable views of the Mississippi River.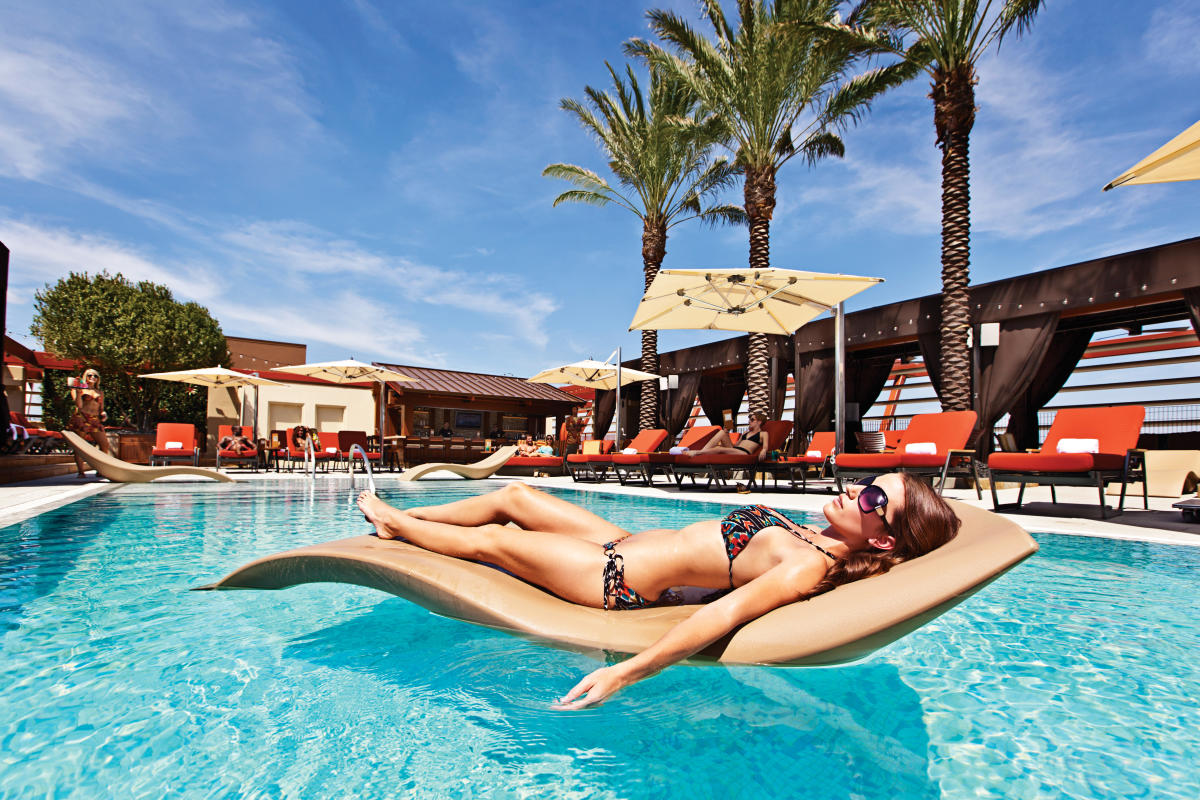 7. The history buff friends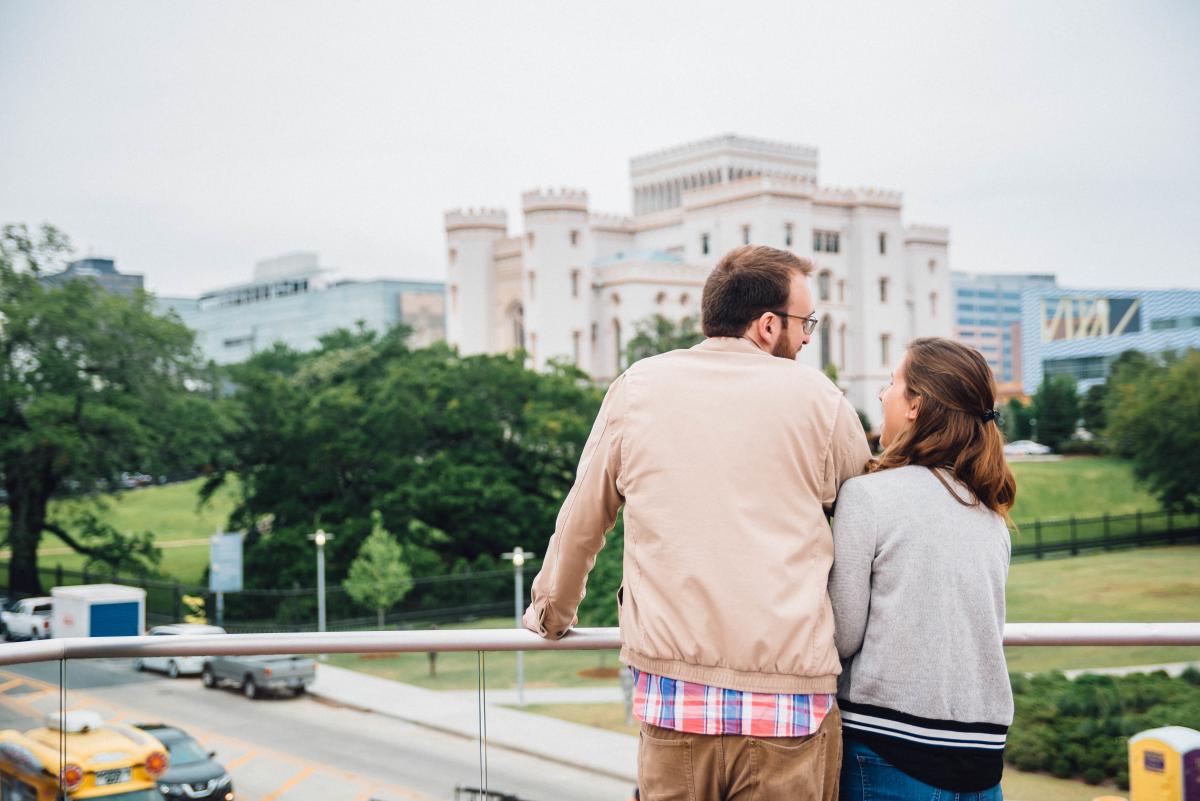 If you believe you don't truly know a city until you know its past, Baton Rouge's 300 years of history will satisfy all history-buff friends. Travel back in time by checking out centuries-old buildings, landmark churches, political epicenters, and plantation tours.
City Tours - The best way to get it all done? An all-inclusive tour that highlights the top Baton Rouge points of interest, of course! Red Stick Adventures offers great site-seeing tours by bus with knowledgeable guides that provide a historical and humorous journey through the Red Stick. However, if your friends prefer walking around to experience a city, walking tours of the downtown are loved by visitors as well.
Political Capitols, Mansions and Museums - In Baton Rouge, Louisiana's Capital City, you'll find our "New" State Capitol, Old State Capitol and Old Governor's Mansion. Through exploring each of these buildings, you and your friends can learn more about Baton Rouge's storied political history, riddled with scandals, assassinations, and mystery, as well as accomplishments, political milestones and landmark rulings. For a general museum on Baton Rouge and Louisiana history, friends could find themselves spending hours immersed in the exhibits at the Capitol Park Museum.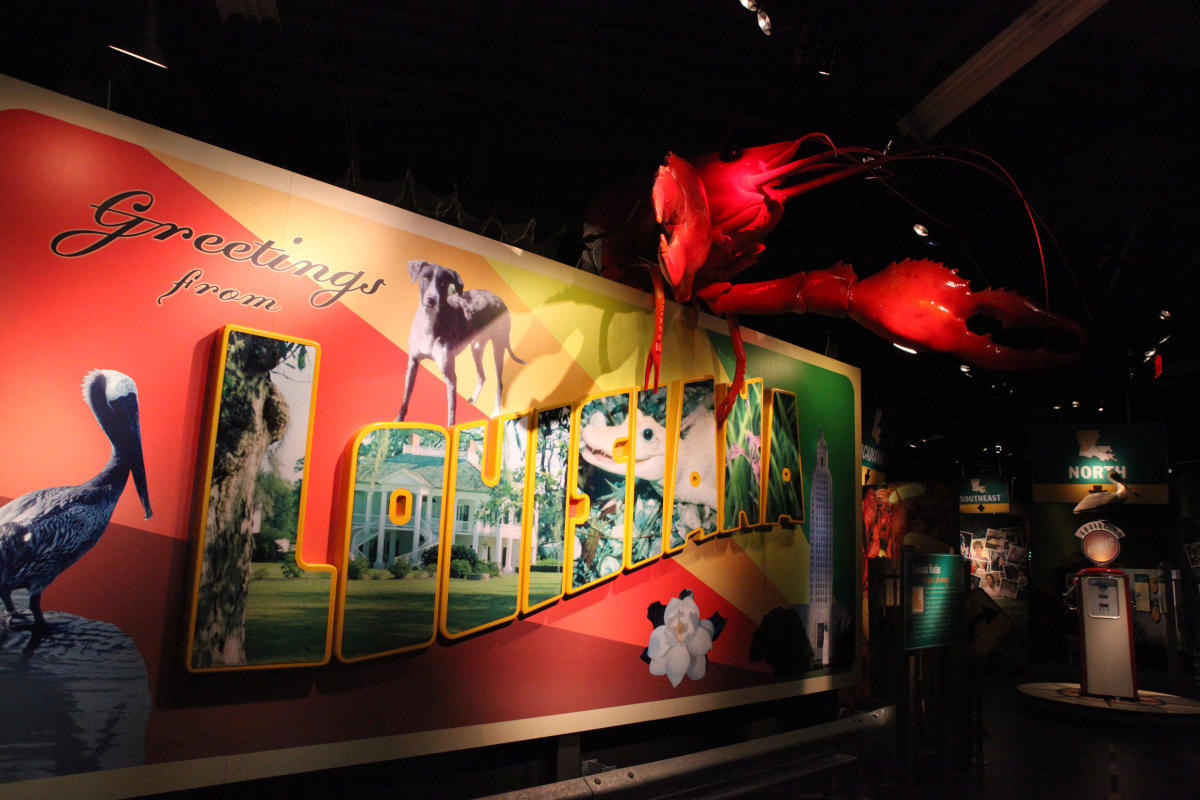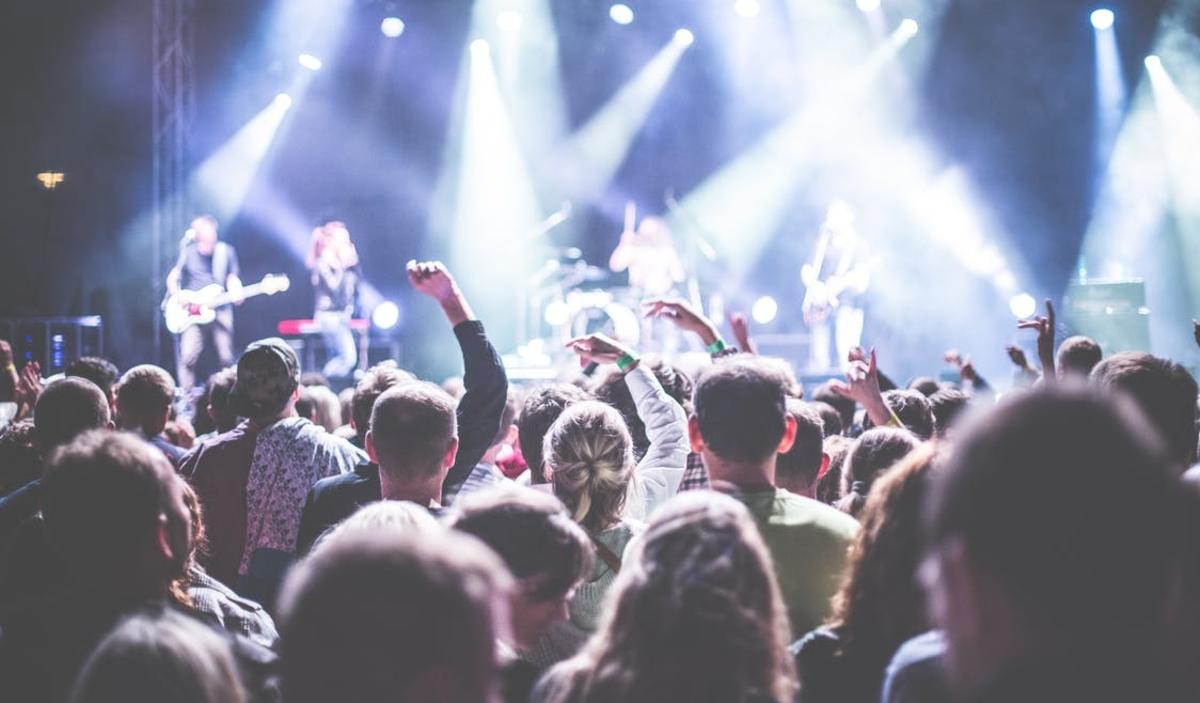 Baton Rouge is booming with quality local music, and musicians from here are making names for themselves every day. We're known for the birth of the blues, but the Baton Rouge music scene has expanded to much more than that. Whether your friends enjoy acoustic sets or full-band productions, if you share a love for music, Baton Rouge will be music to your ears.
Juke Joints and Listening Rooms - Get a feel for how we do music in Baton Rouge through an intimate concert at a juke joint or listening room. Teddy's Juke Joint, founded by Blues legend Lloyd "Teddy" Johnson, has been attracting music enthusiasts to Baton Rouge for more than 40 years. Listening rooms have become a popular concept in Baton Rouge, with places like the Red Dragon and Dyson House hosting rising artists to play for intimate crowds gathered on couches, BYOB style.
Music Festivals - It's festival season year-round in Baton Rouge, increasing your chances of catching a music festival with your friends while here. Baton Rouge is home to America's oldest Blues Festival, but also held here are the Funk Fest, Flambeau Festival, Third Street Songwriter's Festival, Northgate Music & Arts Festival and more. There are also weekly concert series held outdoors in the community in the fall and spring.
Red Stick Social - Housed inside of the Electric Depot in Mid-City, Red Stick Social lets you listen to live music while filling up on food and bowling with friends. The live music venue is definitely the place to let the good times roll on. Every weekend, expect a live performance from local artists and bands,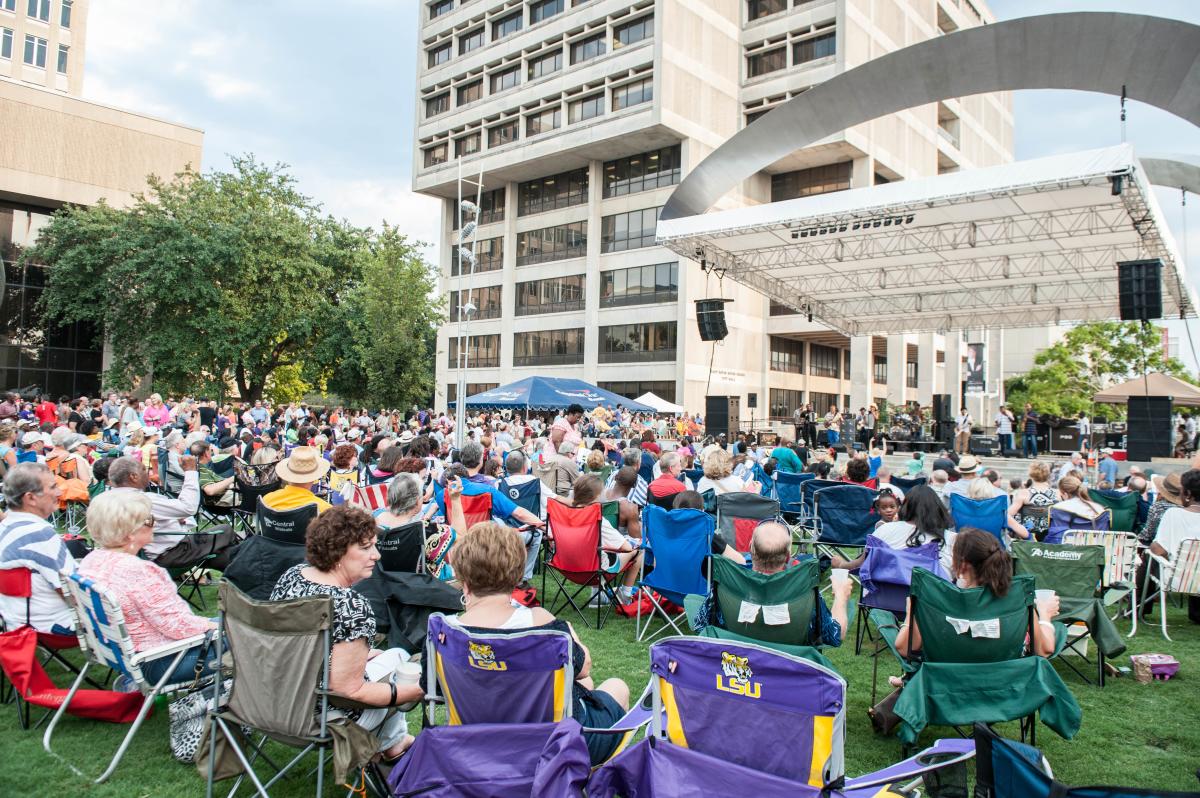 Concerts - Arenas and concert venues in Baton Rouge attract headlining artists to the city and make for a great evening out with friends. The Raising Cane's River Center has seen acts such as Lynyrd Skynyrd, Elton John, Chris Stapleton, and Maxwell. The Varsity is hot concert venue which has brought top names to LSU's Northgates for decades. Country music friends will have heard of The Texas Club, a Baton Rouge honkytonk famous for hosting country legends before their big breaks, like Garth Brooks, George Strait, Bonnie Raitt, Tracy Lawrence and more.
9. The artsy friends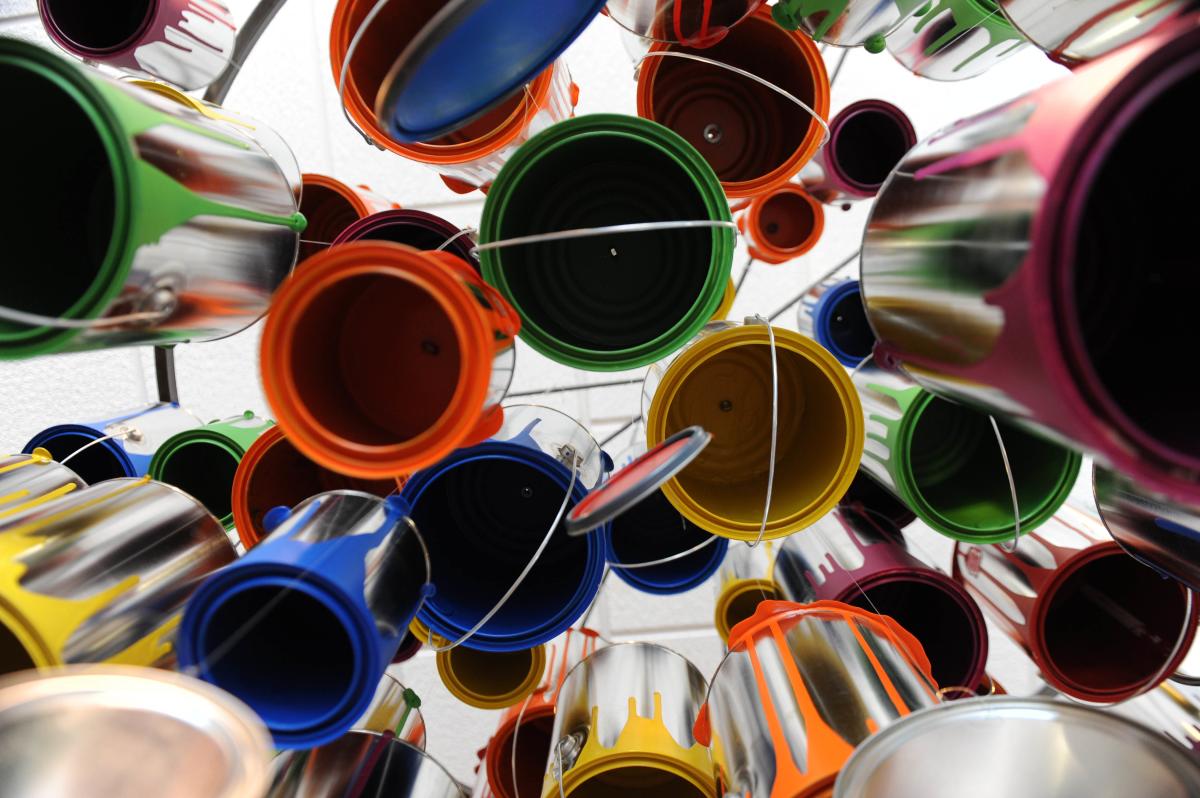 Do you and your friends have a love for the arts and could spend hours browsing exhibits, gazing upon collections, and experiencing theatrical performances? Baton Rouge's art galleries and theaters would be great for your group.
Galleries - Baton Rouge is home to many traditional galleries like the Baton Rouge Gallery, Louisiana Art & Science Museum, Firehouse Gallery and the LSU Museum of Art. The Shaw Center downtown is a hub of art featuring the Manship Theater, LSU Museum of Art, and LSU School of Art Gallery, coupled with dining and retail options. For a unique way to take in art, have lunch with friends at Beauregard Gallery & Bistro and enjoy French and Cajun cuisine surrounded by art from local artists.
Theatrical Performances - Friends can score tickets to a traveling performance of a Broadway-style musical, play or holiday show at theater venues like the River Center. Or, see a local production by Baton Rouge performing groups like Theater Baton Rouge, Swine Palace, Playmakers Baton Rouge, CYT Kids Theater, Baton Rouge Ballet, Of Moving Colors, Baton Rouge Symphony Orchestra and more.
Art Events and Festivals - Gather friends and check out local artisans' work on display at local community events and makers' fairs such as the Arts Market, which takes place every first Saturday of the month downtown, Stabbed in the Art and Mid City Rising. Art festivals like Ebb and Flow put on by the Arts Council, Hot Art Cool Nights and White Light Night provide a way for friends to appreciate art in a fun setting.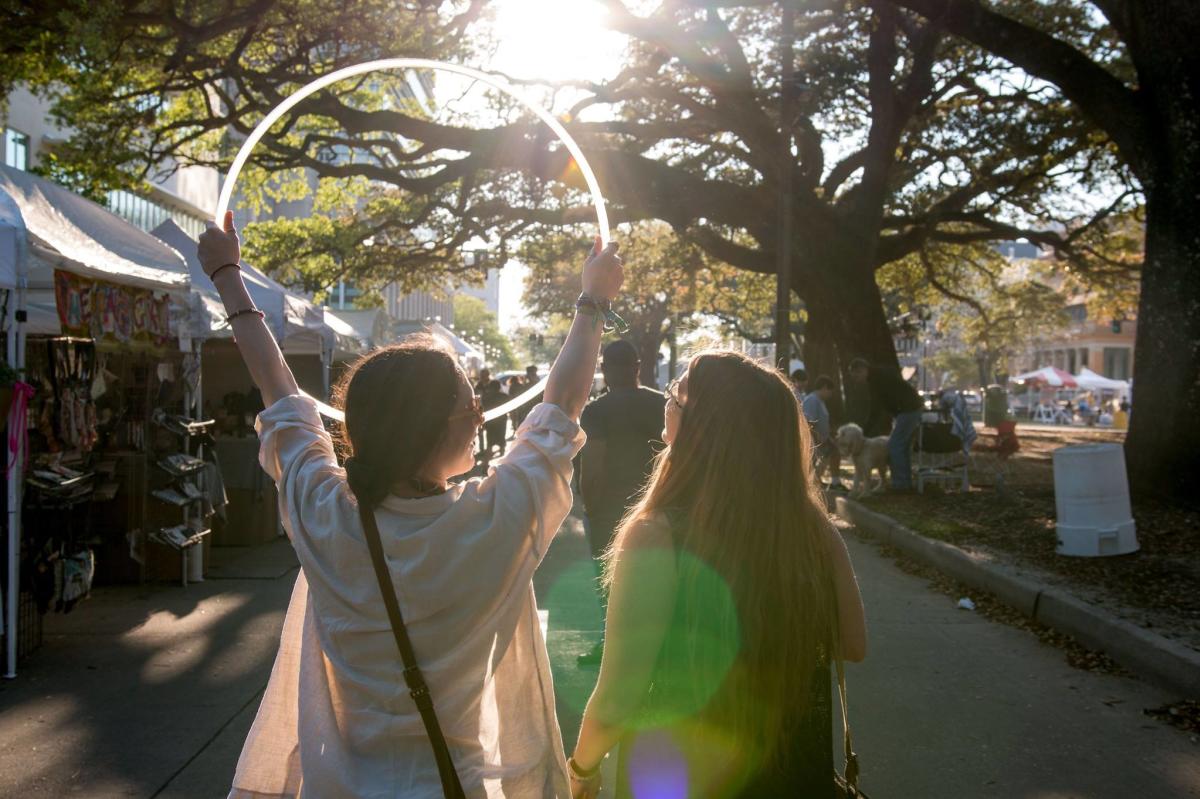 10. The boozy friends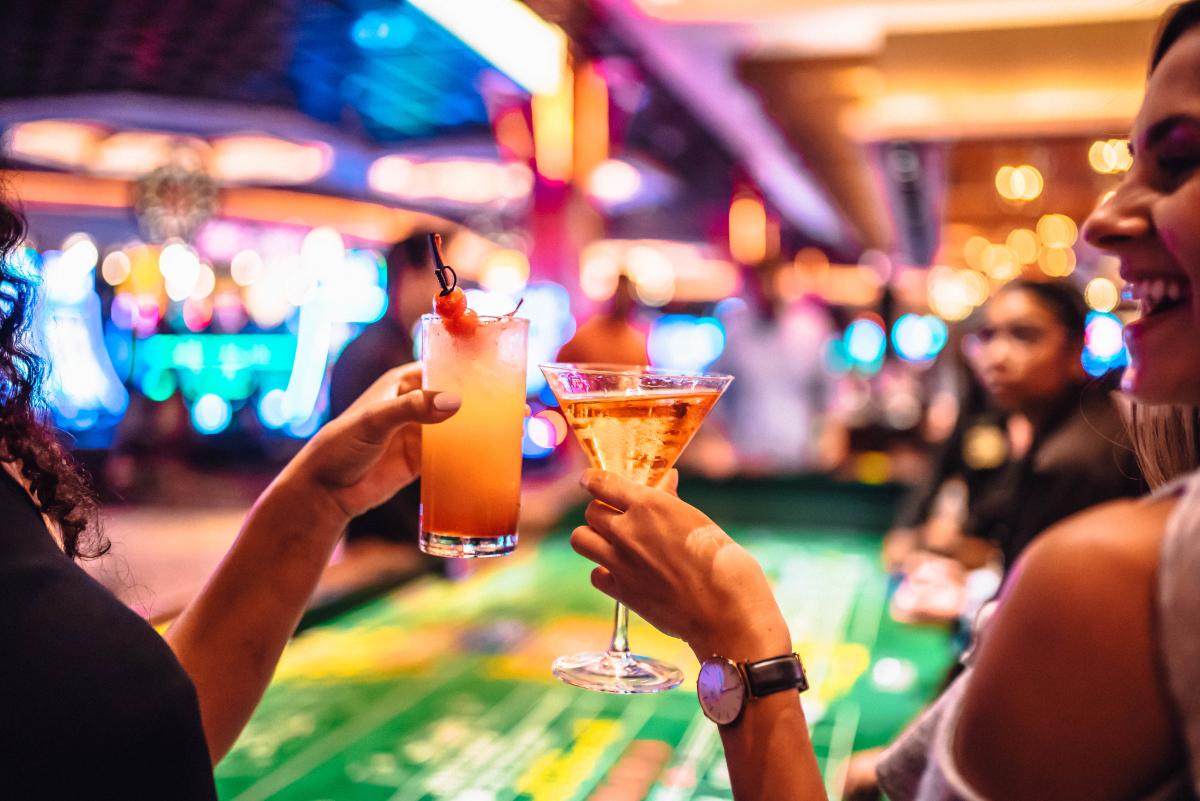 Drinking buddies will find Baton Rouge's local beers, distilled spirits and frozen concoctions the perfect thing to cheers to friendship with.
Breweries - The craft brewing wave has sure hit Baton Rouge. Local breweries like Tin Roof have achieved success and is a great stop to visit with a group of friends. The brewery offers group tours as a fun activity to learn about their brewing process, and has taprooms offering tastings and the ability to purchase your favorite brews to enjoy again later.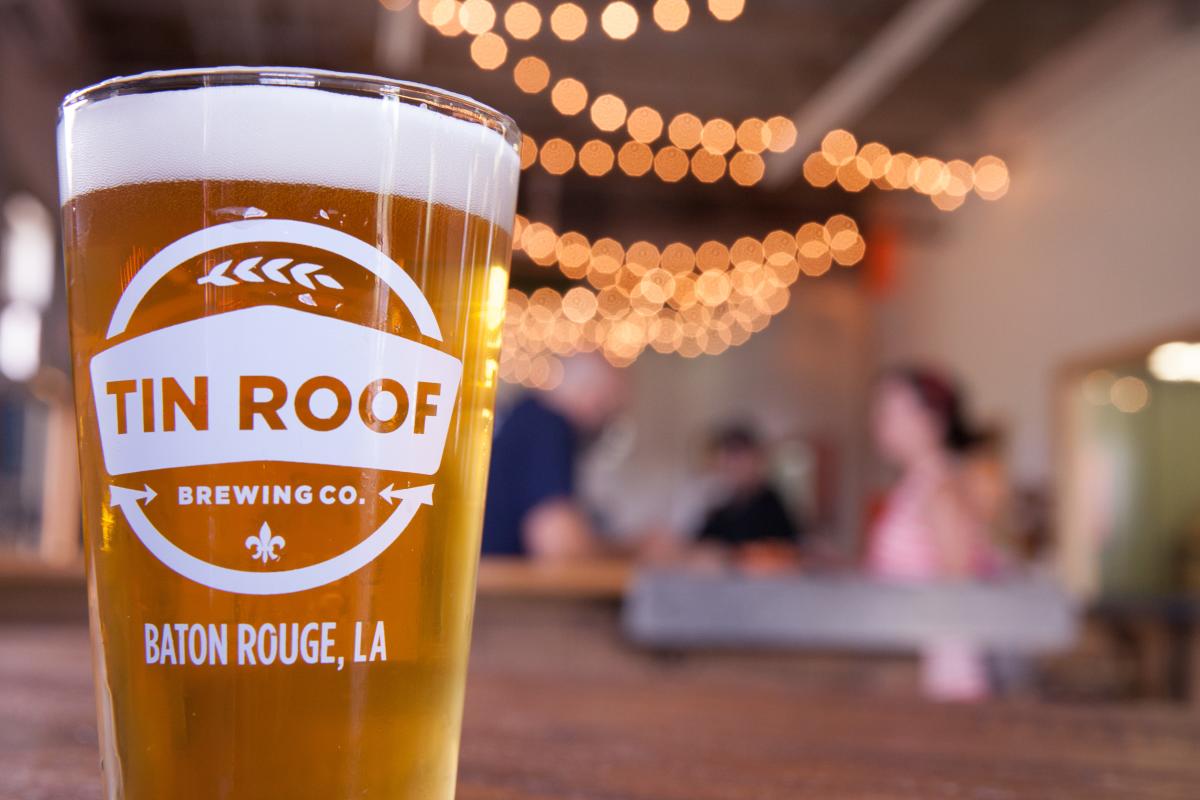 Distilleries - Newer to Baton Rouge are the popularity of distilleries. Three Roll Estate showcases the company's unique process of making their spirits, from their sugar mill across the river to your glass, on their tours. Friends will learn the history of Three Rolls' "OMFW" floated whisky and its 1,100-mile journey from Kentucky down the Mississippi River in barrels. Another local distillery, Baton Rouge Distilling, offers group tours upon request and is known for their fruit brandies. The favorite of locals is their Strawberry Brandy made with fresh, Louisiana strawberries.
Daiquiri Shops - Though many other towns have daiquiri shops, unique to Louisiana is the concept of drive-thru daiquiris. Friends can pick up daiquiris to-go from many Baton Rouge daiquiri shops as long as they don't poke the straw in until they reach their destination! If you're looking to stay and enjoy your daiquiris there, many shops have pool tables and live music for patrons.
So what type of friends group is your gang? Share this article with your friends and start planning your trip together to Baton Rouge. Whatever brings your friends together, your group will find a good time in Louisiana's Capital City of Baton Rouge.
More Activities for Friends