Spanish Town Mardi Gras
Parade's History
In the Capital City, we find reason to celebrate throughout the year, but carnival time is a season you simply can't miss! When in town for Mardi Gras, join us for the annual Spanish Town Parade, where locals and visitors alike set aside the normal Mardi Gras colors of purple, green and gold for all shades of pink.
Don't be surprised if you see a lot of pink flamingos adorning lawns, businesses or the LSU University Lakes! This symbol represents the annual parade and the Spanish Town residents' celebration of their community. So grab your pink attire and get ready to celebrate a carnival tradition in Spanish Town style!

The Story of the Flamingos
If you come to Baton Rouge during Mardi Gras, you may find yourself asking, "Am I seeing pink?" Stay calm. Just head Downtown or through Mid City and you'll probably spot them—giant wooden flamingos peeking out of City Park Lake or propped against houses and windows, some even wearing bow ties or masks. The migration has begun... and it can only mean one thing: the Spanish Town Parade is coming.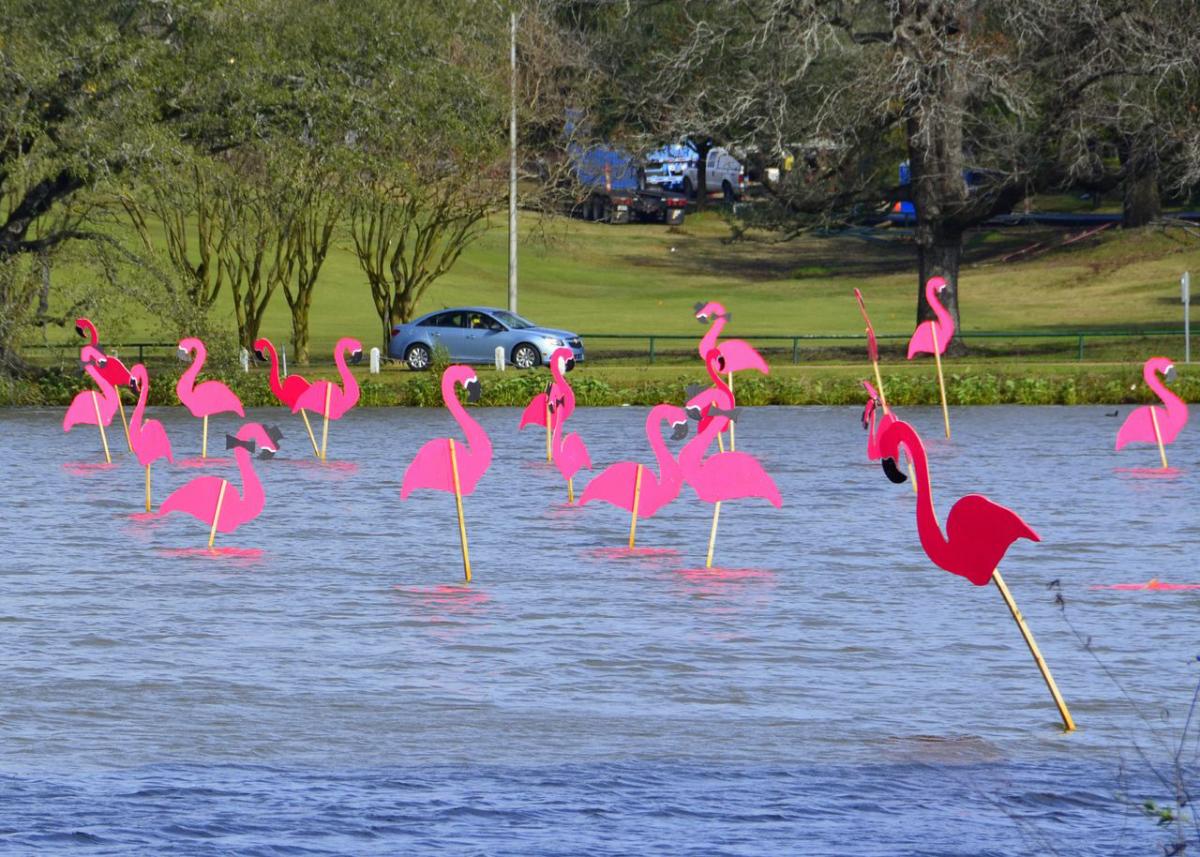 Since 1981, hundreds of pink flamingos "flock" to Baton Rouge's historic Spanish Town every Carnival Season in celebration of the neighborhood's funky spirit. With a unique history of residents, from Canary Islanders and Spanish settlers to freed slaves after the Civil War, Spanish Town has become a creative haven where diversity and culture flourish. Thus, the pink flamingo, often seen adorning lawns and typically thought of as kitschy by some in society, is a mantra for the neighborhood and much of the surrounding community. It tells Baton Rougians that being quirky and totally yourself is better than being normal. Or, in the words of Spanish Town residents, "Poor taste is better than no taste at all."
Whether you're in town for Mardi Gras or any other season, there's plenty to see and do for those looking for a little color and creativity in Baton Rouge.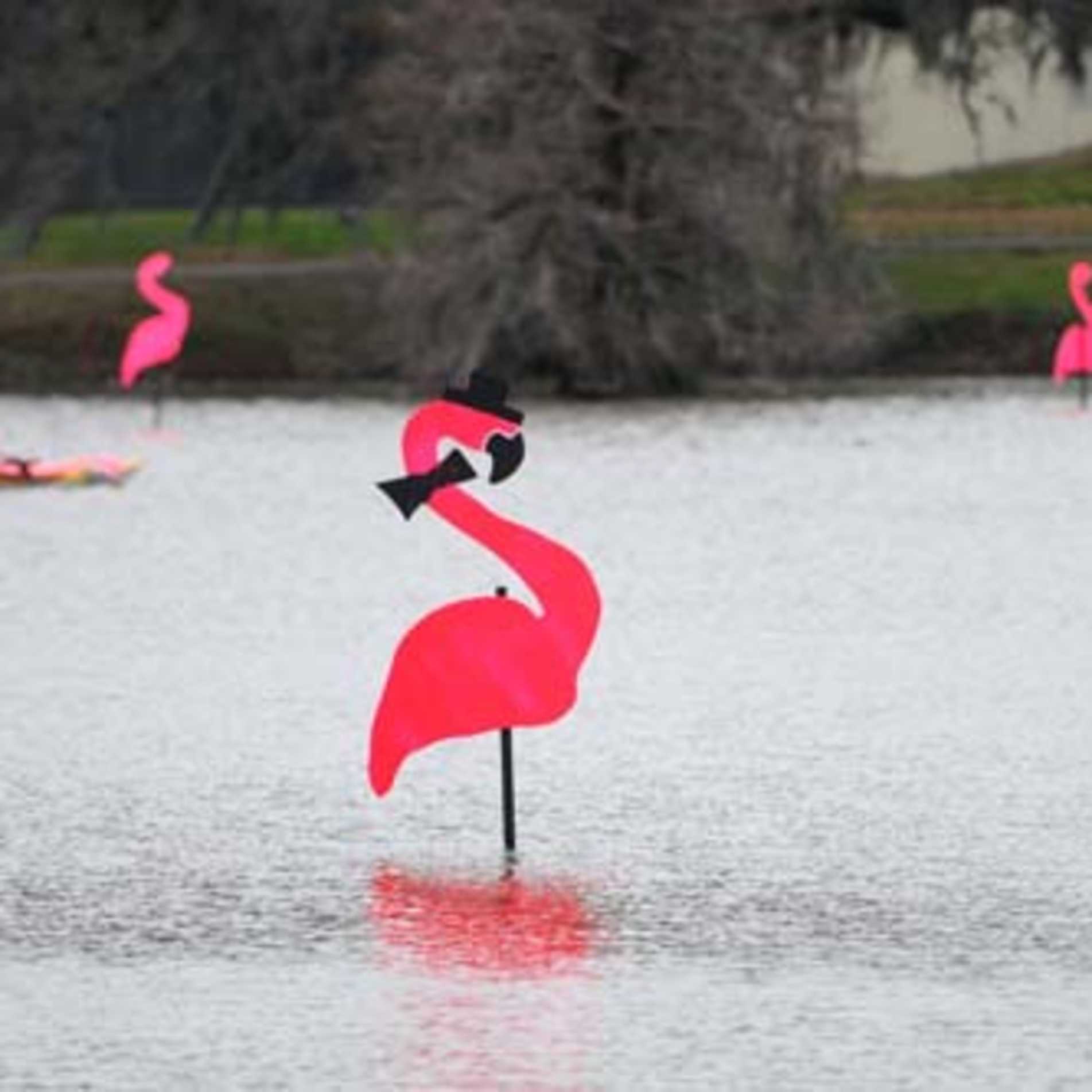 You may have recently done a double-take when passing the University Lakes. If you saw a giant pink...