One of my favorite Louisiana traditions is Mardi Gras – more specifically the king cake! Now, you can make this quick king cake recipe in your own home, without worrying about a complicated yeast dough - using crescent rolls. When I shared this recipe, the kids absolutely loved helping make the cake. The only thing easier is ordering it from your bakery and this version is so much better for you! This is a year round treat: for icing--use red food coloring for Valentine's Day, pastel colors for Easter, and red and green colors for Christmas. As they say in New Orleans, "Throw me a party, mister!
2 (8-ounce) cans reduced-fat crescent rolls
4 ounces reduced-fat cream cheese
2 tablespoons confectioners' sugar
1 teaspoon vanilla extract
1/3 cup light brown sugar
1 tablespoon ground cinnamon
Mardi Gras Icing (recipe below)
1.

 

Preheat oven to 350ºF. Separate crescent rolls at perforations into 16 slices. On 10-inch round pizza pan coated with nonstick cooking spray, place slices around pan with points in center. About half way down from the points, press seams together.

 
2.

 

In mixing bowl, beat cream cheese, confectioners' sugar, and vanilla until creamy.

 

Spread cream cheese mixture on dough in center where seams of dough have been pressed together.

  
3.

 

In another small bowl, combine butter, brown sugar, and cinnamon with fork until crumbly.

 

Sprinkle over cream cheese. Fold dough points over cream cheese area and then fold bottom of triangle over points forming a circular roll like a king cake.

 
4.

 

Bake 20–25 minutes or until golden brown.

 

Cool slightly, drizzle with colored Mardi Gras Icing (recipe below).
This is a simple icing to highlight the different colors.
1 cup confectioners' sugar
1 to 2 tablespoons skim milk
1/2 teaspoon vanilla extract
Yellow, green, red, and blue food coloring
1.

 

In small bowl, mix together confectioners' sugar, milk, and vanilla. Divide mixture into three bowls.
2.

 

In first bowl, add a few drops yellow food coloring. In second bowl, add a few drops green food coloring. In third bowl, add equal amount of red and blue food coloring (will create purple color).
3.

 

Drizzle each color over baked cake.
Terrific Tidbit: Hundreds of thousands of king cakes are consumed during Mardi Gras. Each color of the icing represents something: yellow equals power, green equals faith, and purple equals justice.
Holly Clegg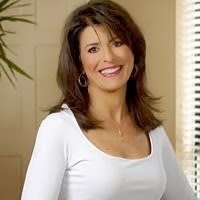 With over 1 million cookbooks sold, Holly Clegg, author of the trim&TERRIFIC™ cookbooks included her best-selling Louisiana book, Gulf Coast Favorites, knows how to deliver all of your favorite Louisiana recipes with a healthier, easier twist. Her series also includes "Eating Well" cookbooks that focus on recipes to help ease symptoms for cancer, diabetes and arthritis. Holly has appeared on Fox & Friends, NBC Weekend Today, QVC, The 700 Club, USA Today and The Huffington Post. She also has a phone application, Mobile Rush-Hour Recipes which brings her signature recipes to your fingertips. For more information on Holly, visit her website and blog!