On the northern edge of East Baton Rouge Parish lay two tight-knit communities known to few people other than locals. If you find yourself on a trip up and down the Mississippi River, try to swing by Baker and Zachary, and get a taste of how real Louisianans live their lives.

Having been born and raised in Zachary, I know quite a bit about this area. These towns have much to offer - if you know where to look! Below is a jam-packed, one-day itinerary of the staples and hidden treasures near the parish line. So visit Baker and Zachary, and I promise you, we'll welcome you with open arms.

Greenwood Community Park
BREC's Greenwood Community Park is 390 acres of fun. Play a round of golf at the Dumas Golf Course or J.S. Clark Park Golf Course. Or maybe try your hand at the 18-hole disc golf course, or a few matches of tennis! Take the kids to the community playground and splash pad to play and explore. Fish, kayak, or canoe at the lake. Bring the dog along to make friends at the Raising Cane's Dog Park. Hike through the ExxonMobil Cypress Bayou Lake Trail for beautiful glimpses of nature. At BREC's Greenwood Community Park, there are enough options for everyone in the family to enjoy for hours at a time.
Hours
Admission

Free to public (rental information found

here

)
Baton Rouge Zoo
Adjacent to Greenwood Community Park is BREC's Baton Rouge Zoo. Spend hours at the zoo, where you can find tigers, monkeys, alligators and more. Be sure to swing in L'Aquarium de Louisiane to see native and exotic fish, reptiles and amphibians.
Hours

Monday-Sunday: 9:30 a.m.-5 p.m.

Admission

Adults and teens: $8.25
Seniors: $7.25
Children 2-12: $5.25
Children under 2: free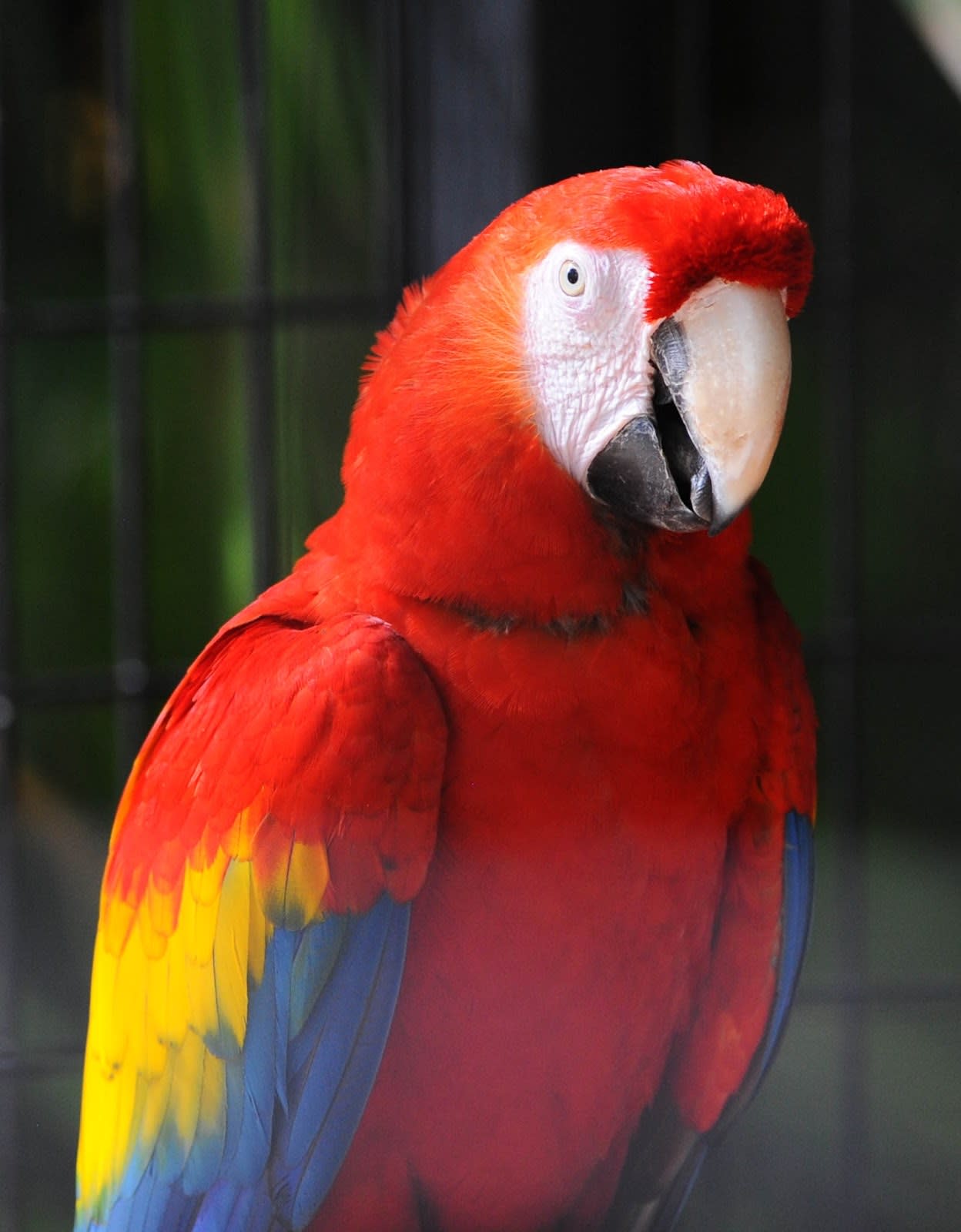 Antique Shopping
Antiques at the Crossroads
On the corner of Plank and Zachary Deerford Roads is Antiques at the Crossroads, a shop with furniture, dishware and art selections. You never know what you'll find here; I even found a 25-year-old cookbook printed originally for a fundraiser for my grandmother's heart transplant surgery! Take a look around - you might just find a treasure.
Hours

Monday-Saturday: 10 a.m.-5 p.m
4 Sisters Antiques & Etc.
Just a mile down the road from Antiques at the Crossroads is 4 Sisters. More than 60 vendors' booths are located in this 22,000 square-foot old machine shop. Turn corners, look up and down and hunt for the perfect antique piece!
Hours

Tuesday-Saturday: 10 a.m.-5 p.m.
Sunday: 1-5 p.m.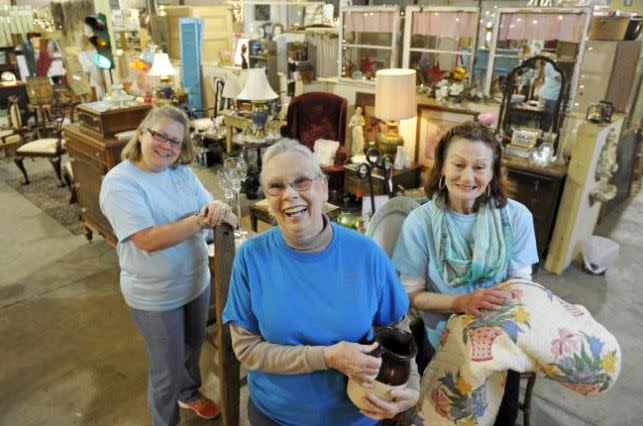 4 Sisters; photo via The Advocate

Lunch: Cafe Phoenicia
Now that you've worked up an appetite, you have to visit local favorite Cafe Phoenicia, a wonderful Greek and Lebanese restaurant. I suggest ordering the chicken shawarma or Phoenicia sampler. Delicious!
Zachary Historic Village
In the heart of Zachary is the Historic Village, a turn-of-the-20th-century neighborhood. According to my first grade walking field trip (hey, Mrs. Hendry!), Zachary suffered an awful fire in 1903 that could have wiped the small town off the map. Legend says a grocer tried to ripen his bananas by fire, but ended up catching the whole town on fire. The townspeople knew they needed to save the most important building in Zachary - the depot. If the depot were saved, the Kansas City Southern railroad trains would still stop to drop off supplies, and the town could rebuild. So, as the story goes, Zachary-ites of all shapes and sizes sacrificed their own homes and businesses to burn in order to team up to dump water on the depot. That love for the overall good of the community stands true today!

The Zachary Historic Village is a block of old houses that either survived the Great Zachary Fire or were built shortly after the fire. The bright yellow train depot still stands, and you can visit it and seven other buildings on the block, including the Bauman House, which features a photographic history of Zachary, and the McHugh House, which includes early 20th century artifacts. Come winter, you will also be able to visit the newly renovated Annison Plantation, the oldest house in Zachary.
Hours

Monday-Friday: 9 a.m.-4 p.m.
Joie Petite Designs Art Gallery and Studio
Stop by Joie Petite Designs to view and purchase unique pieces created by Greater Baton Rouge area artists, including Joy Petty, DISHology and Lisa Pope. Joie Petite Designs also offers classes and parties by appointment.
Hours

Tuesday and Thursday: 10 a.m.-5 p.m.
Saturday: 10 a.m.-3 p.m.
Port Hudson State Historic Site
Port Hudson is the site of the last stronghold on the Mississippi River by the Confederates during the Civil War. In fact, the Battle of Port Hudson was the longest siege on U.S. soil. The Confederates held Port Hudson for seven weeks in 1863 until learning about the fall of Vicksburg. By the time they surrendered, the armies suffered about 12,000 combined casualties.

Today, you can hike miles of trails to view earthen mounds built by the soldiers and beautiful, natural bluffs and creeks over the landscape. At this National Historic Landmark, you can learn more about the battle and other Civil War history at the site's museum.
Hours

Tuesday-Saturday: 9 a.m.-5 p.m.

Admission

Adults and teens: $4
Children 12 and under: free
Seniors: free
Dinner: Martha's Bistro
If I could only eat at one restaurant for the rest of my life, I would choose Martha's Bistro. When you eat at Martha's, it's like coming home. I could write for hours about Martha's (actually, I already did that over at Country Roads Magazine). Martha's uses family recipes for nearly all its yummy creations. My personal favorite plate is the smothered chicken, but my grandfather swears by the fried pork chops (my mouth is watering as I type this). For dessert, you've got to try the delicious concoction that is "Ooey Gooey." If you want to taste the epitome of comfort food - dishes that speak directly to your soul - look no further than Martha's.
Hours

Monday, Wednesday and Thursday: 11 a.m.- 9 p.m.
Friday-Saturday: 11 a.m.-10 p.m.
Sunday: 11 a.m.-6 p.m.
Teddy's Juke Joint
Lloyd "Teddy" Johnson was born in the building that is now Teddy's Juke Joint, an authentic blues dive bar. Beloved by locals and world travelers, Teddy's has been spotlighted in numerous blogs, news stations and newspapers; it was even featured in the New York Times. Teddy's has a genuine charm few venues can pull off. Decades-old pictures, notes and frames are plastered on the walls, and the bar is decorated with a disco ball, Christmas lights and even a Spanish Town flamingo. Teddy himself spins blues records nearly every night, Dixie Rose jams every Wednesday, and other live bands play on Saturdays. For the full music calendar, click here.

So if you ever find yourself north of the city lines, swing by the small towns of Zachary and Baker. Enjoy a day away from the city's hustle and bustle, and experience what the locals take for granted. For a map of these attractions, click here.

Tweet

Posted by:
Danielle Kelley, communications intern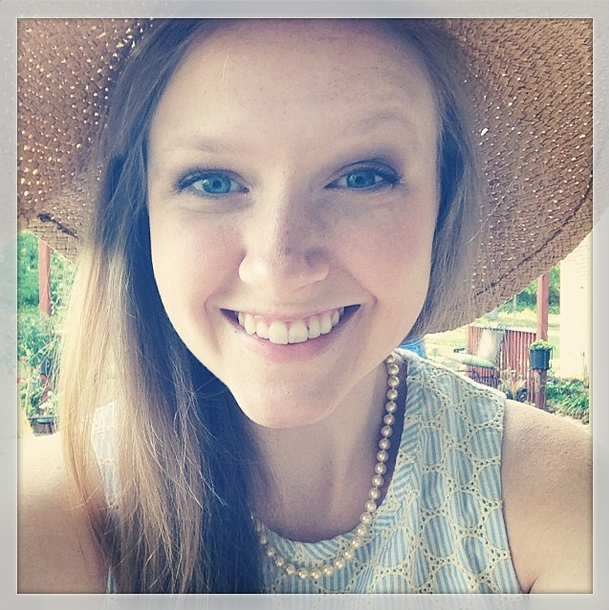 Danielle is the communications intern for Visit Baton Rouge. She was born and raised in East Baton Rouge Parish, and is passionate about all things Louisiana. An LSU senior, Danielle is studying mass communication with a concentration in public relations. She loves books, birds and Baton Rouge.

Follow Danielle on Twitter, Instagram or on her personal blog.