Coffee shops are a staple in society. Whether we're catching up with old friends, making the best of a rough morning, cramming for an exam, or working on that latest assignment, the coffee shop is our refuge. In the Baton Rouge area we have a multitude of options, each with their own personalities and amenities. Some have unique-to-us beans, some have special methods of brewing, and some have killer menus, but they all have the one thing that matters most: sweet, sweet caffeine. Here are eight of my favorite spots in no particular order... leave me a comment and tell me your favorite spots to grab a cup of coffee! Or you can leave a note on the Bite and Booze Facebook Page!


Garden District Coffee: 2008 Perkins Rd.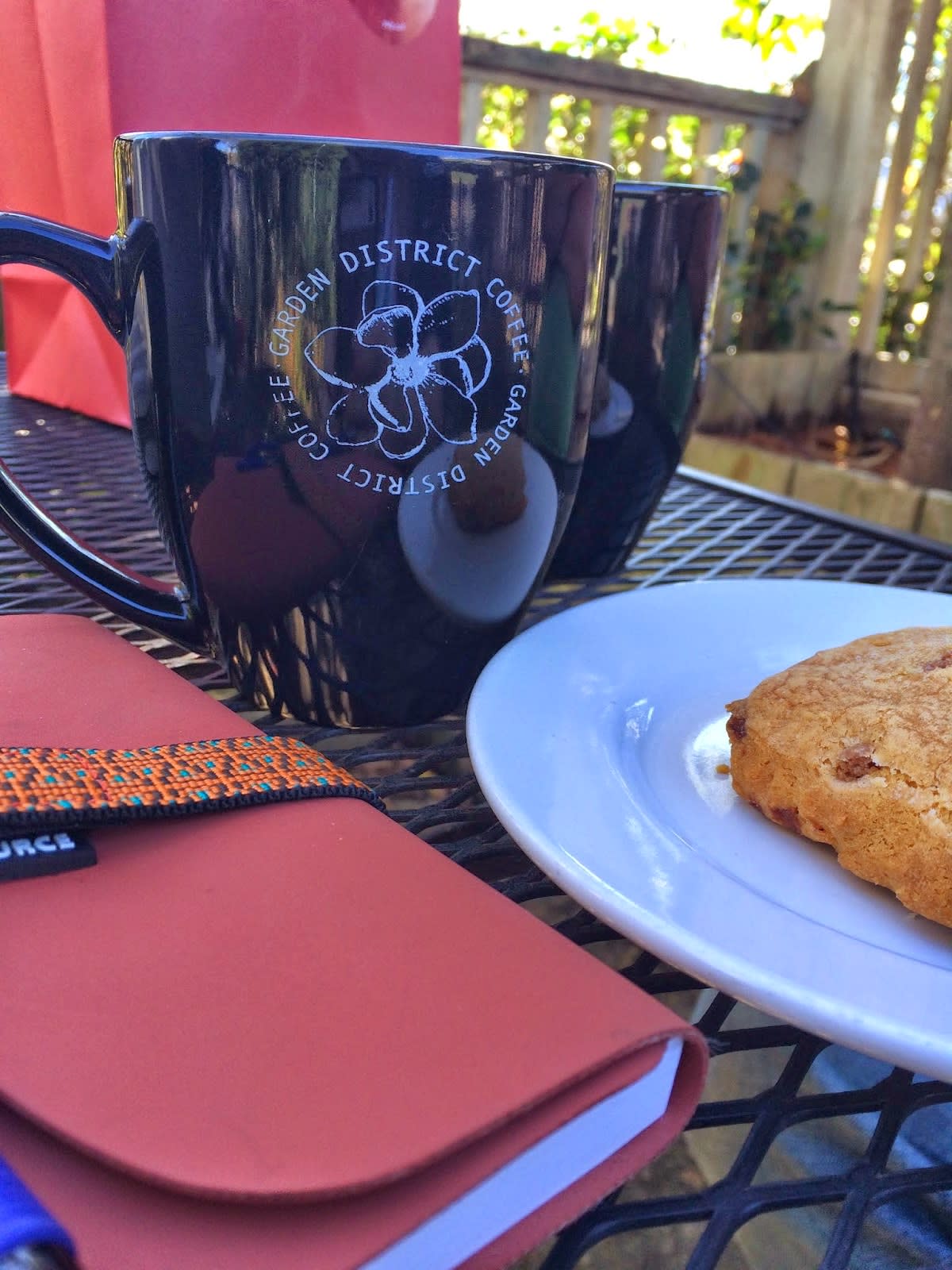 Your classic neighborhood friendly coffee shop: Garden District Coffee has a great patio, a roomy inside and delicious roasts. I'm typically a cup of black coffee kind of guy, so what I like most about Garden District Coffee is they have a different roast every day. It's a great place to go and grab a delicious cup of brew and a scone while you get some work done or chat with friends.
Bite and Booze Bonus: If you're looking for a hot cup of coffee with a kick, try the X-Treme…part brewed coffee, part espresso.

Coffee Call: 3132 College Dr.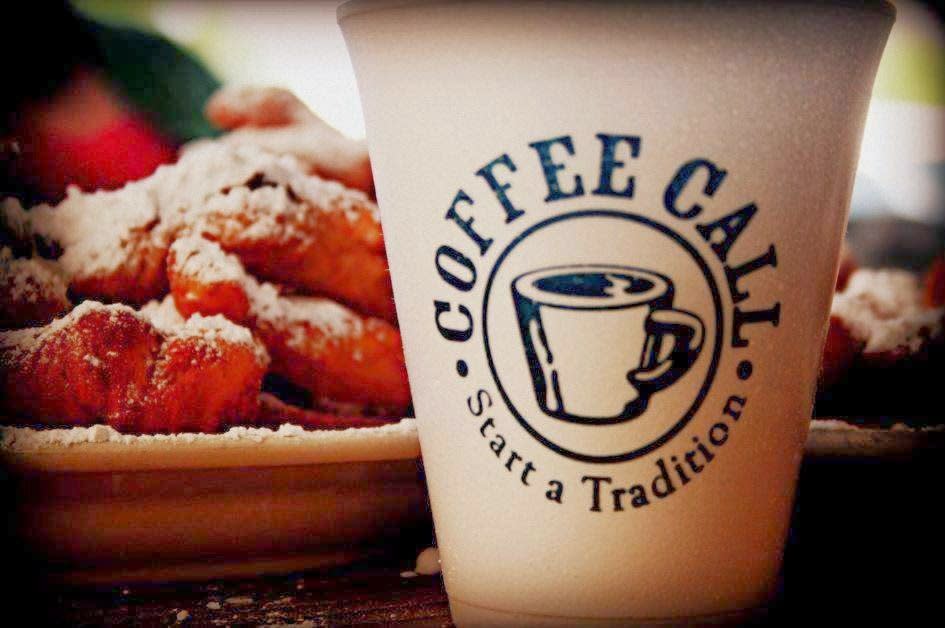 It's the simple things that make life worthwhile,
and 
Coffee Call has pegged some of those
down. Beignets and coffee are the basic foundation of a southern morning. If you drop by Coffee Call on any given day you'll get a whiff of powdered sugar, frying dough and coffee beans…who wouldn't want to wake up to that?
Bite and Booze Bonus: Try the beignet fingers and mix half café au lait and hot chocolate in your mug…it will change your life.

CT Crunch Cake Balls courtesy of Brew Ha Ha!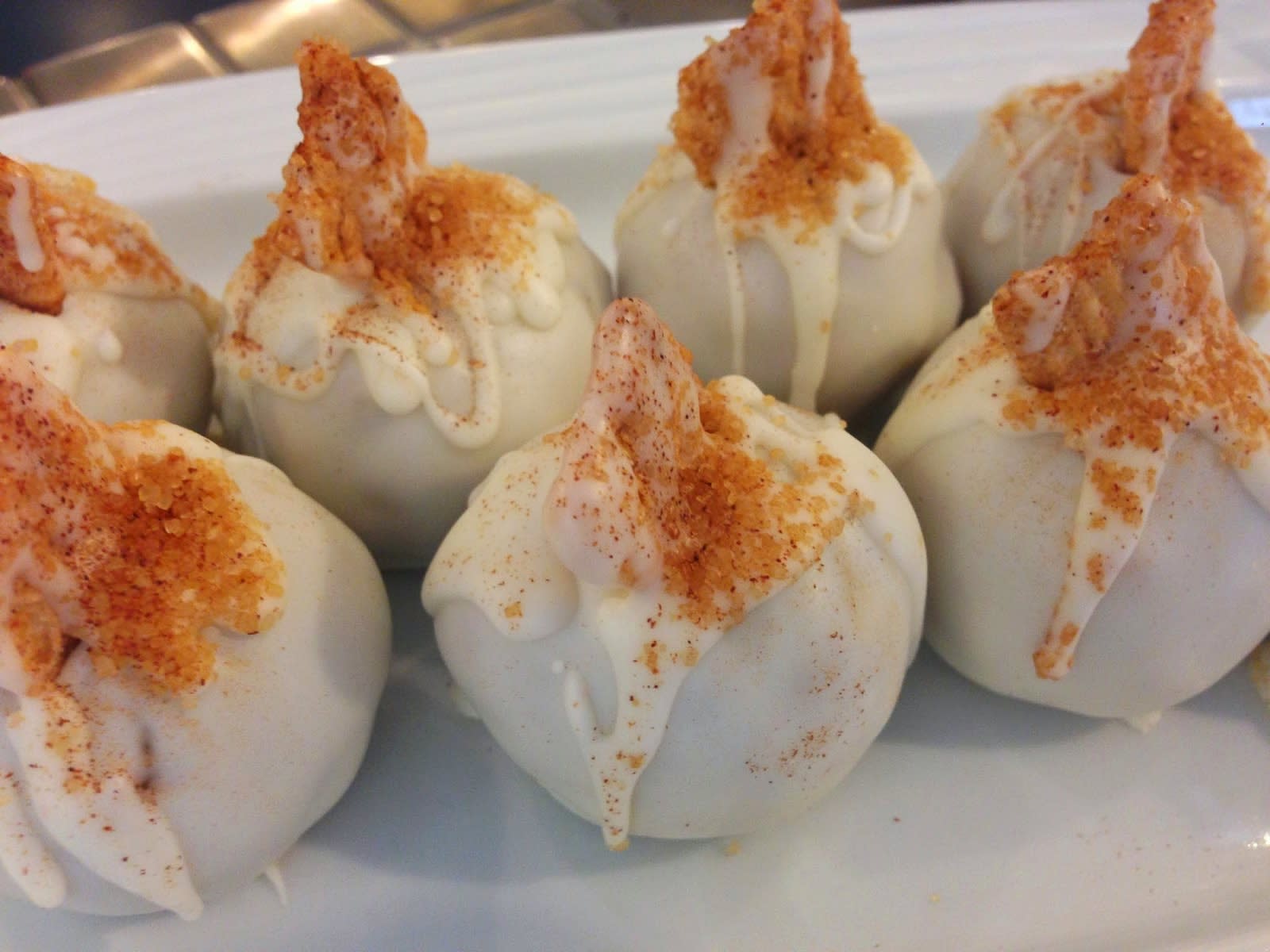 Brew Ha Ha: 711 Jefferson Hwy.
Owner and local firecracker Gabby Loubiere made Mid City her home nearly a decade ago. It's a cool spot with walls covered in local art and air full of the smell of her famous cake balls. You'll go for the coffee, but you'll stay for the friendly baristabots, cake balls, and delicious breakfast and lunch items (my Jay's Louisiana Barbecue Sauce is on a signature sandwich). 
Bite and Booze Bonus: Try the Ladywhat cakeball: minty, chocolaty goodness

Highland Coffees: 3350 Highland Rd.
The go-to brew of many LSU students and faculty for the past quarter century, Highland Coffees located just outside of LSU's North gates specializes in house-roasted beans and imported authentic teas. This makes for an extensive retail section, an aroma that's hard to beat, and a strong cup of joe. Being that coffee loses freshness quickly after roasting, Highland Coffees chooses to roast the beans themselves; they also only import tea from places using sustainable harvesting practices—just another example of cool people doing cool things in our fair city.
Bite and Booze Bonus: I like my coffee dark, so I like their Italian Roast…it's the darkest roast they offer and has a delightfully roasty flavor profile.

Latte e Miele: 7809 Jefferson Hwy.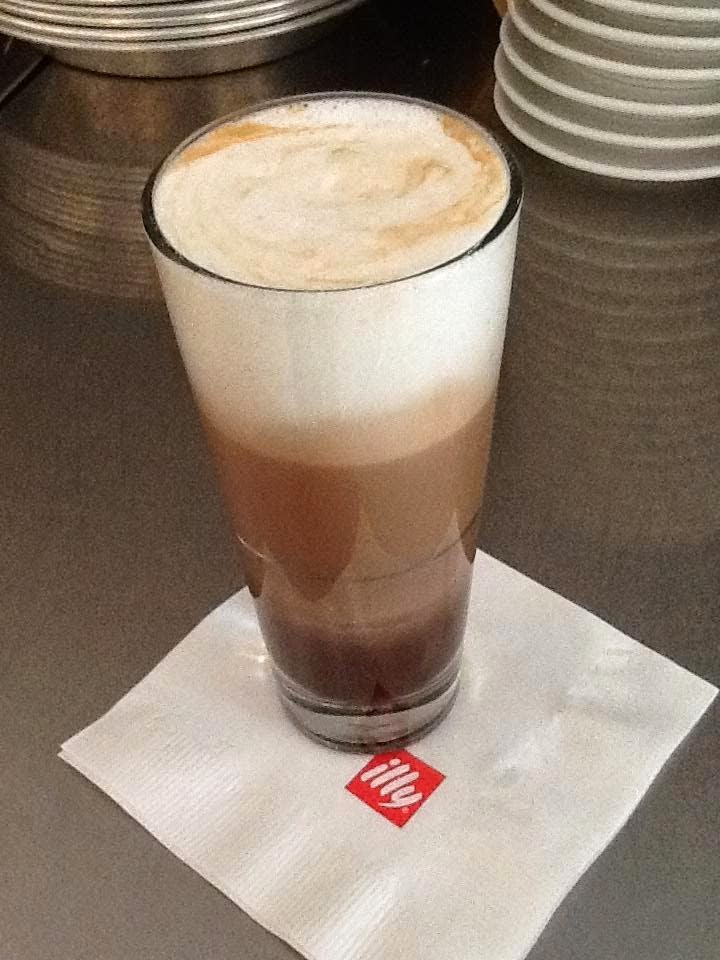 If you're looking for the land of milk and honey, you've found it…literally. Translated, Latte e Miele is milk and honey. Owner, Luca DiMartino was born in Rome and wanted to merge Italian technique with southern influences. The product is Latte e Miele: a chef-driven café that grew out of its old home on Highland Road and now finds itself as a staple of the Bocage area. Baton Rouge native Marcus Day (Executive Chef) focuses on a menu that changes weekly with ingredients from local farmers. This is a place that will take you to everything from local pork to authentic gelato and all the espresso in-between.
Bite and Booze Bonus: While you can taste them all, you have to try their signature Gelato and namesake: Milk & Honey. It can be a cure for virtually anything that ails you.
After a decent amount of traveling and ongoing search for the ideal coffee shop at each destination, owners James and Lina Jacobs decided they would start their own at home. Using "slow bar" single cup brewing practices often seen in Portland or Seattle, Magpie focuses on local, seasonal, and organic ingredients. They are a killer espresso bar and there are some crazy good local eats coming out of that kitchen. Their offerings change every day and you have to get them while they're hot, because once they're gone, they're gone.
Bite and Booze Bonus: Get whoever is working the espresso/coffee bar to fix a Pour Over for you. They'll tell you all about why this is the freshest coffee you'll sip. Also, check out this video that I did with James for 225: Into the Mix to learn more about Magpie.

Strands Cafe: 226 Laurel St.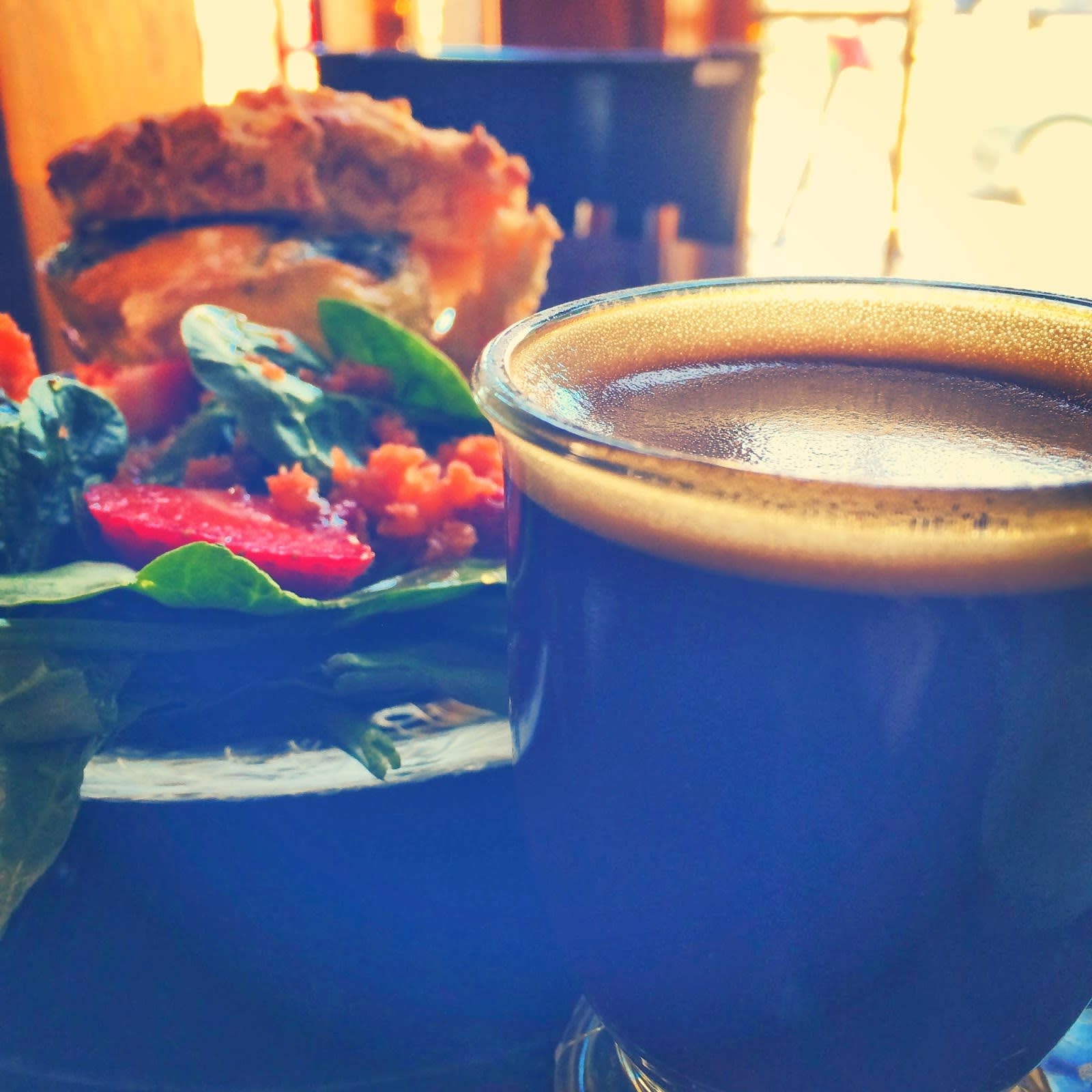 I walked into Strands Café on a chilly day to have an early lunch and cup of coffee…what I got was an explosion of flavor. They have a heft pastry selection and brews ranging from Cuban Espresso to Old World Toffee Lattés, which might be my favorite. Family owned and operated, they specialize in their confections. When you walk up to the counter you see a case full of delicious chocolate creations that I can never resist. Whether you're looking for a delicious little breakfast or lunch, a bold brew or a bite of chocolate—Strands can hook you up.
Bite and Booze Bonus: Try the Frittata du Jour with a La Cubana espresso. Or just get a croissant. Man are those good croissants.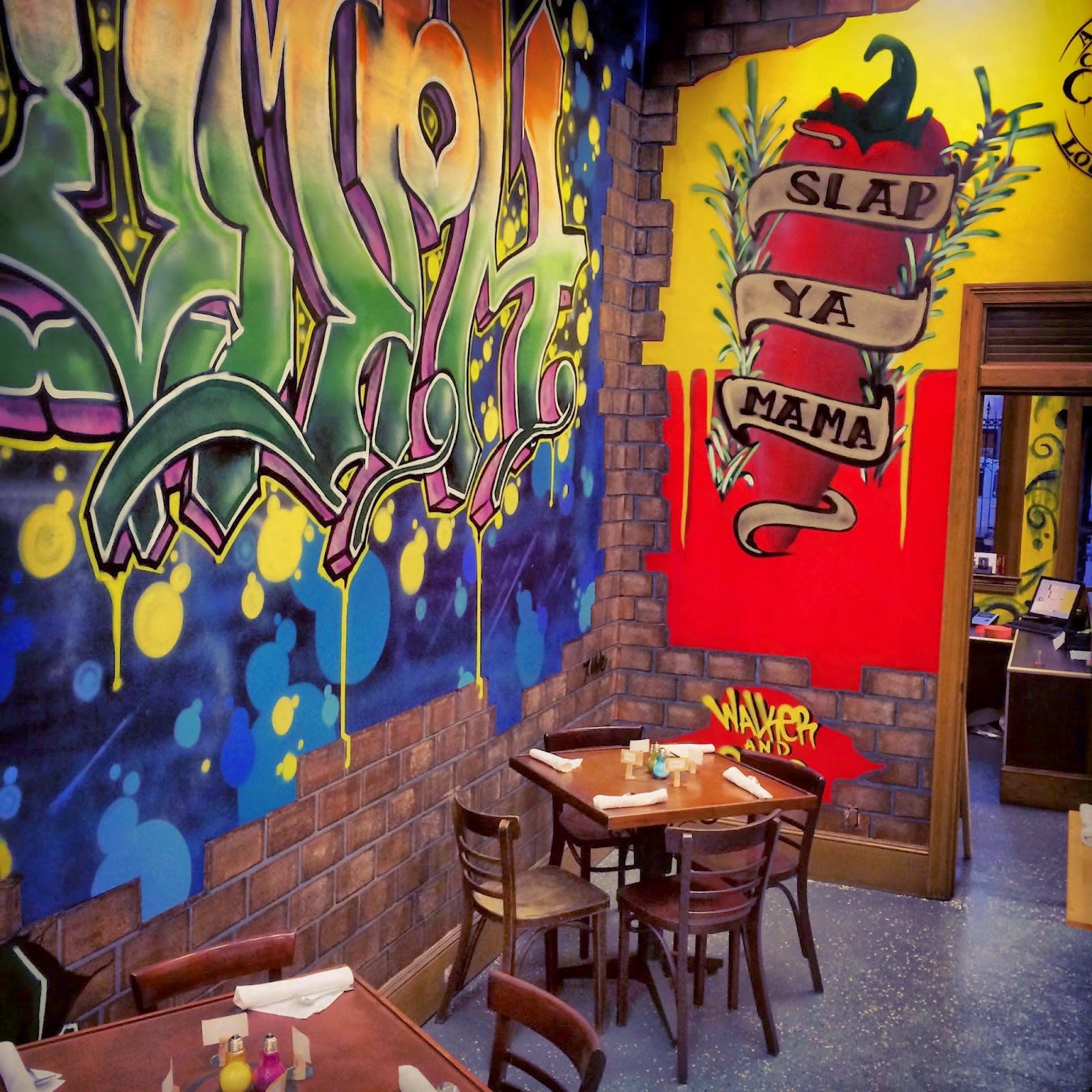 Triumph Kitchen: 320 Third St.
As the new kids on the block, Triumph Kitchen opened their doors to the public on Feb. 28, 2014. While it serves the community primarily as a non-profit culinary education venue for at-risk youth, every morning students are slinging freshly brewed Community Coffee, lattes, and cappuccinos. Matt Saurage, Chairman of the Board for Community Coffee donated the coffee bar setup for the students to help them raise money for the venue and prepare them in the art of being a barista.
Bite and Booze Bonus: If you're just looking for a cup of coffee in the morning, drop by Triumph and get a cup of coffee for whatever you can donate in the tip jar. All money donated for brewed coffee goes directly to helping out this cool cause in our community.
Posted by:
Jay D. Ducote, Bite and Booze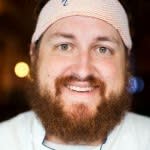 Jay D. Ducote is a chef, food and beverage writer, and overall culinary personality. He is the author of the blog Bite and Booze, host of the Bite and Booze Radio Show, and co-host of Raise a Glass, both on the air in Baton Rouge.
You can find him on his blog, and keep up with him on Twitter and Facebook!