In honor of National Native American Indian Heritage Month, we are recognizing how Baton Rouge has embraced the city's nickname "the red stick". 
Why is Baton Rouge called Red Stick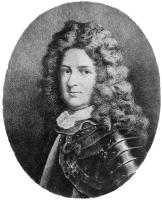 First, let's go back to how Baton Rouge became Baton Rouge. Around 1699, when exploring was all the rage, a French-Canadian explorer Pierre Le Moyne d'Iberville and his crew, came across a pole.
The pole was a red, stained cypress beam that was covered in blood and animal parts. So, Iberville thought of the fitting name "le bâton rouge," French for "the Red Stick". The purpose of this red stick was to mark the boundary of the hunting territories of two Indian Tribes, the Houma Indian Tribe and the Bayogoula Tribe. Without these tribes and their dispute over the hunting grounds, Baton Rouge wouldn't be Baton Rouge.  
To remember how Baton Rouge earned its name, there is a Red Stick sculpture to commemorate the original red stick. You can find it on Southern University's campus on Scott's Bluff, overlooking the Mississippi River at what is said to be around its original location.
Scott's Bluff isn't the only place to find a red stick. In Baton Rouge, head downtown to the Riverfront Plaza and check out another sculpture of a red stick or head over to Visit Baton Rouge's office and see a smaller red stick on our building! 
Today, you hear and see the words "red stick" all over Baton Rouge. From a school mascot to a name of a roofing company to even a roller derby group. Over 50 companies today incorporate "red stick" in their name. The people of Baton Rouge LOVE themselves some red stick.  
Just think, if it weren't for the Houma and Bayogoula Indian Tribes Baton Rouge would be something completely different.  
Happy National Native American Indian Heritage Month! 
Learn more about this sculpture at the spot of the legendary Baton Rouge "Red Stick" sighting.