What an AMAZING two weeks it has been in Baton Rouge! We have enjoyed every moment of having the Miss Universe Organization, Miss USA contestants and Miss USA supporters in the Red Stick. If you have been following us on our blog, Facebook, Twitter and Instagram, then you've probably seen all the awesome activities the contestants got to do around town. Need a recap? Let's start from the beginning:
The fun kicked off on Memorial Day weekend at Bayou Country Superfest. Miss Louisiana Brittany Guidry introduced performer Hunter Hayes to the stage, and welcomed Miss USA 2014 to her home state.
That week, contestants enjoyed a plethora of activities, such as visiting
Celtic Media Centre
, the
Rural Life Museum
, the Queen of the Mississippi,
Nottoway Plantation
, the
Blue Dog exhibit
, the
Old State Capitol
,
Houmas House
, the
Old Governor's Mansion
, the
Irene W. Pennington Planetarium
and
Capitol Park Museum
....phew....and that's not even all of it!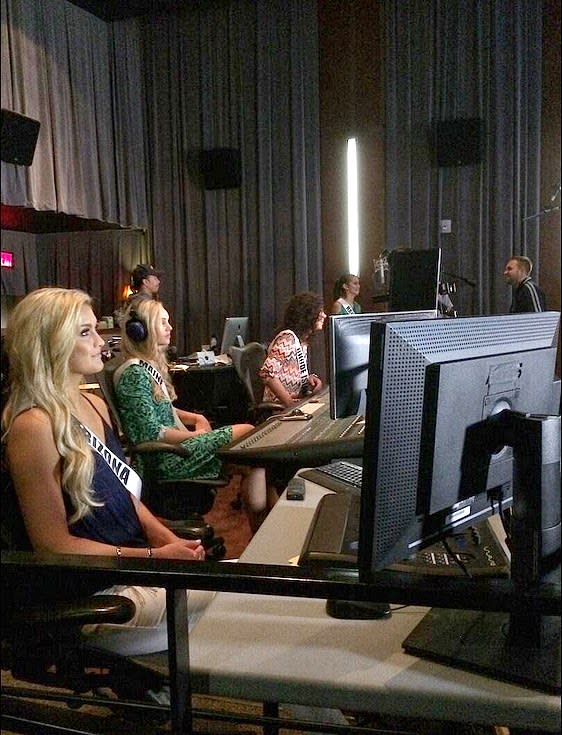 Contestants in the screening room at Celtic Media Centre. Photo Via Celtic Media Twitter.
The contestants exploring the grounds of the Rural Life Museum.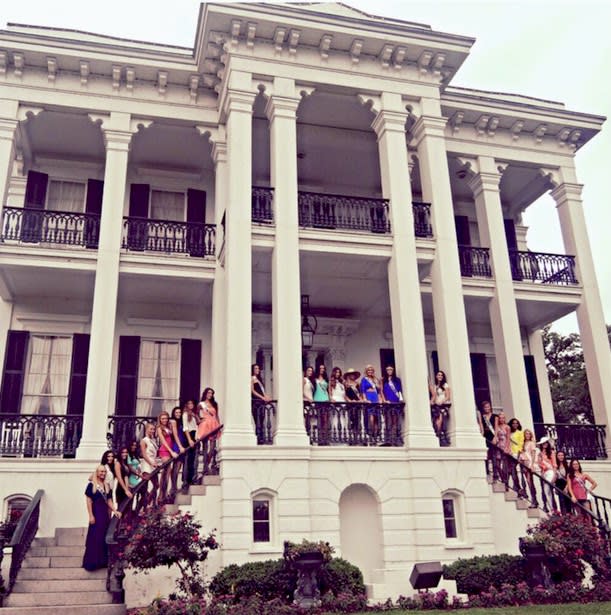 The ladies touring Nottoway Plantation.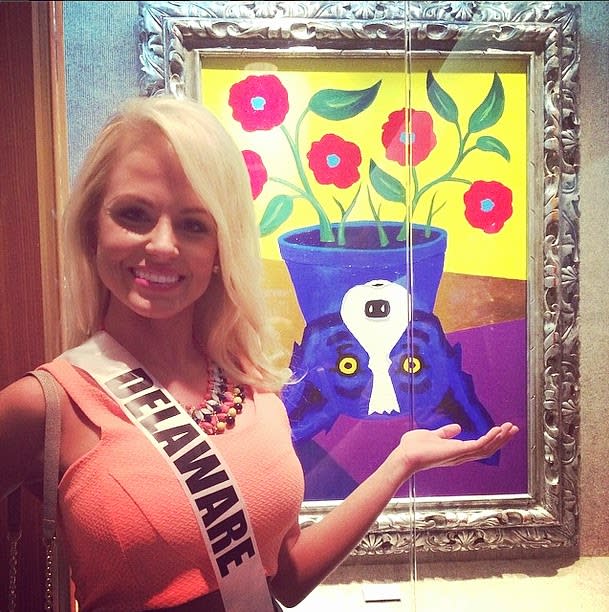 Blue Dog Exhibit. Photo via Miss USA.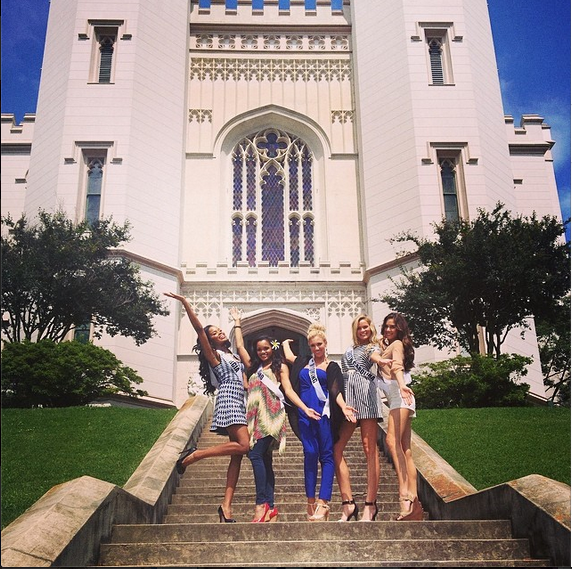 The contestants filmed a portion of their "Happy" video at the Old State Capitol. Photo via Miss USA.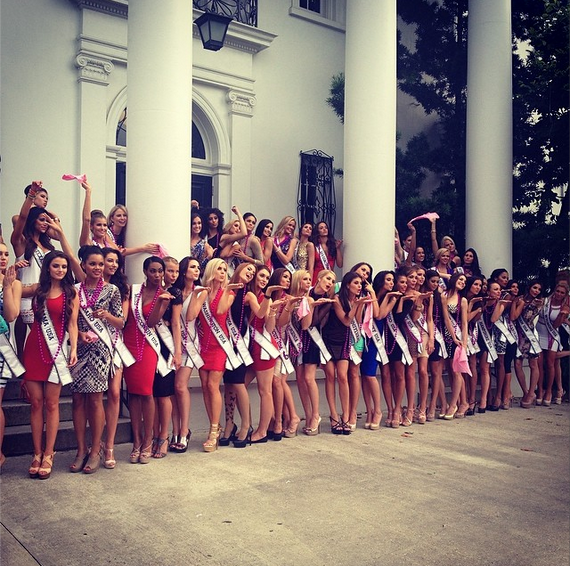 The contestants second-lined at the Old Governor's Mansion. Photo via Miss USA.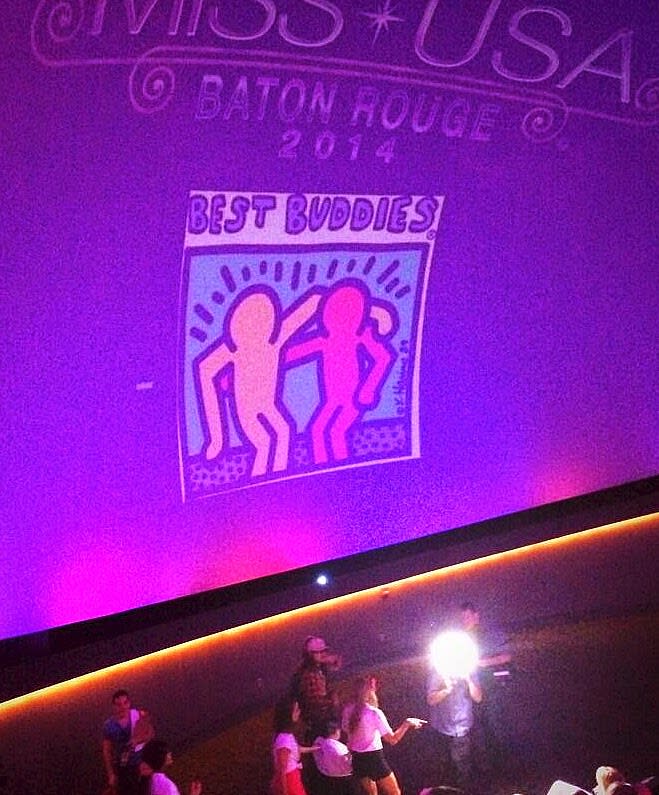 A visit to the Irene W. Pennington Planetarium with Best Buddies and Arc Baton Rouge.
And the managed to shoot a video or two in the meantime... #GoBR
The contestants feasted throughout their stay in Baton Rouge, too! From fine dining to finger-lickin' crawfish, the ladies had a broad taste of the culinary options our city has to offer. They even had a chance to test their skills at the
Louisiana Culinary Institute
!  
Learning to whip up a Louisiana meal at the Louisiana Culinary Institute. Photo via Miss USA.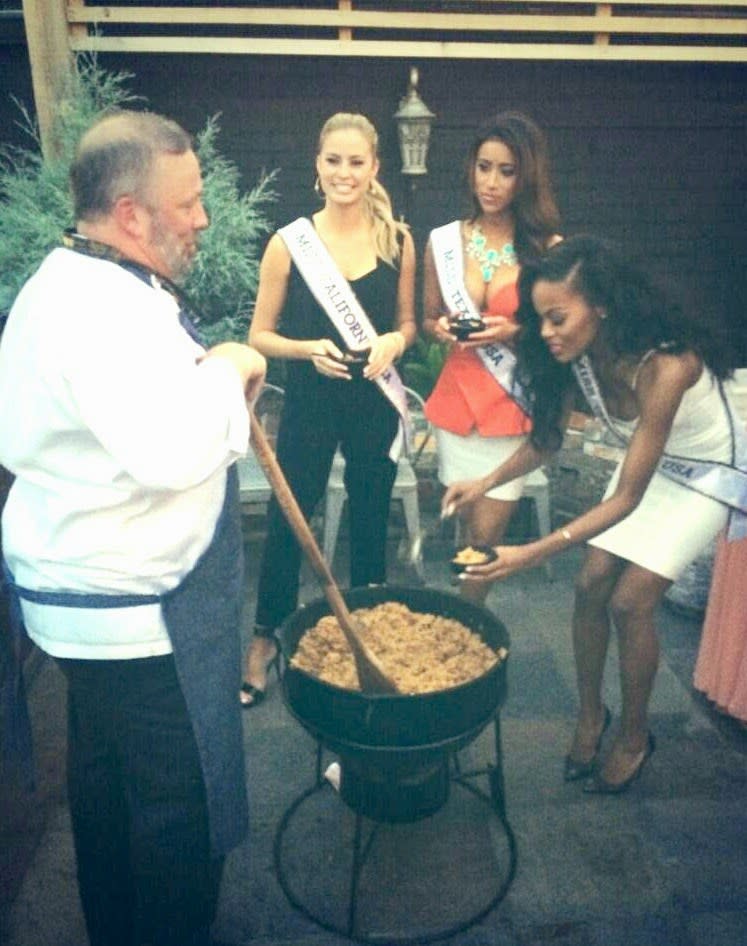 Tasting jambalaya at Restaurant IPO.
Additionally, the explored the fun in Downtown Baton Rouge, as well as many special appearances throughout the city. We truly enjoyed having them in the Red Stick. I think we can all agree that they were all great during the pageant, and best of luck to them in the future!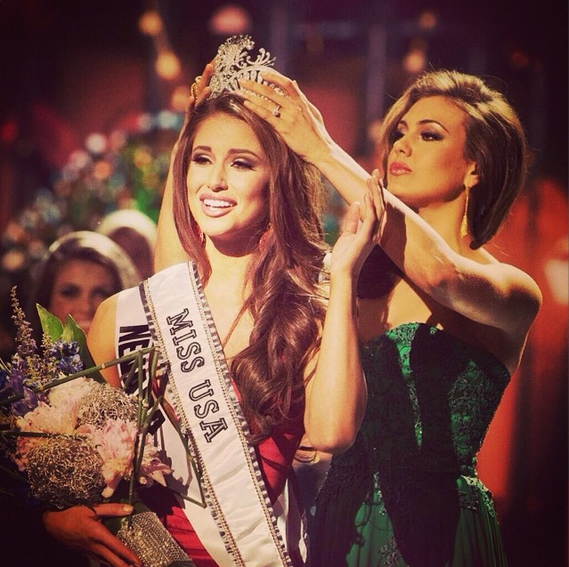 Congratulations to Miss Nevada, the 2014 Miss USA! Photo via Miss USA
 Did you see the contestants during their stay in BR? Share your pics with us!
Tweet
Posted by:
Cathy Juarez, Visit Baton Rouge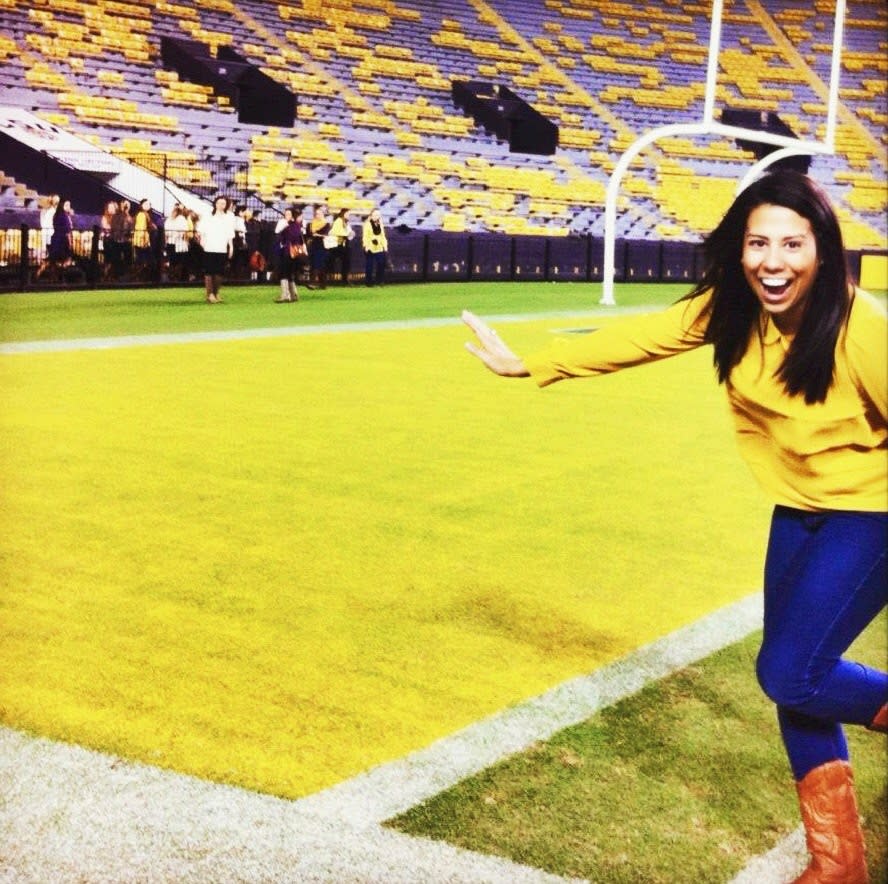 Cathy is the Destination Content Manager for Visit Baton Rouge. She's a New Orleans girl, born and raised, yet she has fallen in love with Baton Rouge throughout her time in college. A recent LSU graduate, Cathy is passionate about promoting tourism in Louisiana. She loves good company, good food and a good time. Geaux Tigers and #GoBR!