We are beyond thrilled to announce that Jay Ducote of Bite and Booze has accomplished another indescribable feat: becoming a finalist on Food Network Star! He, along with 11 other culinary professionals, will be competing on Season 11 of this 11-week journey featuring multiple food challenges. The show comprises both exceptional culinary skills in the kitchen and a personality to match!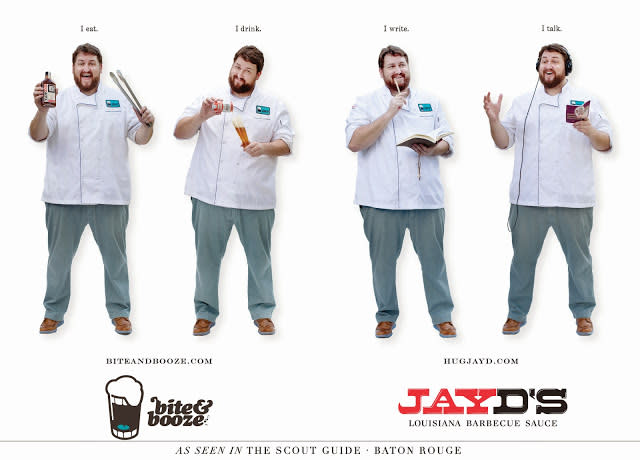 Photo courtesy of Bite and Booze.


As many locals know, Jay deems himself a food ambassador for South Louisiana, which is where his passion for food was discovered. Jay describes himself as a blogger, radio host, and a professional tailgater! He even states that his initial inspirations came from his tailgating experiences on LSU's campus! Since then, he has taken his charismatic personality and culinary skills to a whole new level with his blog, Bite and Booze.

Prior to becoming a finalist on Food Network Star, Jay had already cultivated an immense buzz around the South! He has won numerous cooking competitions and media awards, participated in cooking demos, and has been featured countless times by local news stations. Thus, with his already diverse experiences in the culinary realm, Jay is more than ready to extend himself to this nationwide competition!



Photo courtesy of Bite and Booze.


Please join us on Sunday, June 7th as we celebrate Jay's success and the viewing party for the premiere episode of Food Network Star! We'll be located at both Jolie Pearl Oyster Bar and in North Boulevard Town Square beginning at 5pm. There will be food, booze and live music for you to enjoy prior to the viewing! It's free admission, so bring your friends and family!

For more information, check out Jay's interview with Food Network!


Posted by:
Erinn Sala, Communications Intern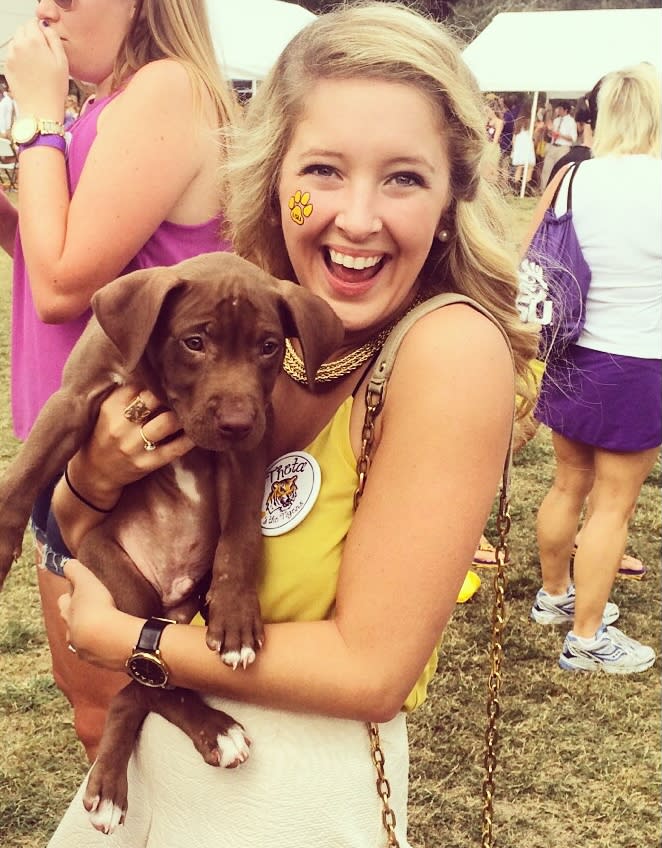 Erinn is the Communications Intern for Visit Baton Rouge. As a Baton Rouge native, she is eager to promote all of the extensive experiences the Capital City has to offer! She enjoys Louisiana Saturday nights in Tiger Stadium and long runs around the University Lakes. Erinn is a Show Me Your Mumu enthusiast and an avid Olivia Pope fan. Geaux Tigers & #GoBR!