Delicious food, a good cause...oh, and did I mention delicious food? On April 3, the Baton Rouge Epicurean Society will host its annual crawfish extravaganza, known as CrawFête, which gathers some of the most talented chefs from Baton Rouge to create gourmet crawfish dishes, complemented with fine wines, beers and spirits courtesy of Mockler beverage.
Via CrawFete

Some of the restaurants and chefs featured include:
Bin 77 Bistro & Bar: David Dickensauge

Culinary Productions: William Wells

Galatoire's Bistro: Kelley McCann

Hot Tail's Restaurant: Cody & Samantha Carroll

Juban's Restaurant: Joey Daigle

Latil's Landing Restaurant: Jeremey Langlois

Mestizo's Restaurant: Jim Urdiales

Outback Steakhouse: Rober Alamirie

The Pelican House: Matthew Reed

Ralph & Kacoo's: Bret Applewhite

Restaurant IPO: Scott Varnadoe

Ruffino's Restaurant: Gino Sclafani

Sammy's Grill Catering: Camille Staub

Stroube's Steakhouse: Mark Reilly

Sullivan's Steakhouse: Leighton Carbo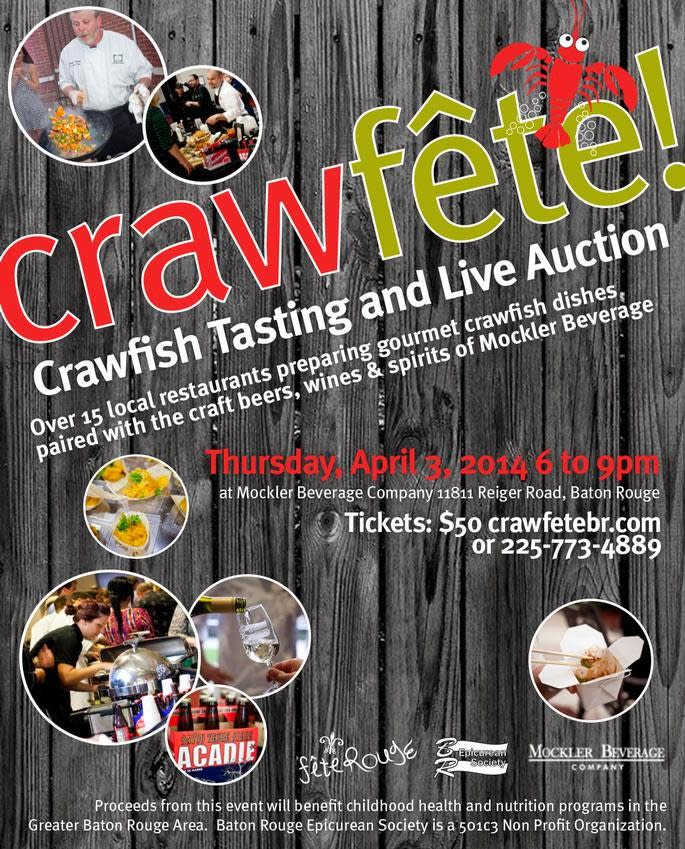 The proceeds from the event benefit children's nutrition programs in the Baton Rouge area. To purchase tickets, or for more information, visit CrawFête's Website.
I don't know about you, but all this crawfish talk is making my mouth water. Speaking of Crawfish, have you entered Visit Baton Rouge's Pinterest Contest yet? Only 3 days left to enter and win!
Posted by:
Cathy Juarez, Communications Intern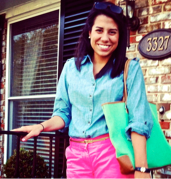 Cathy is the Communications Intern for Visit Baton Rouge. She's a New Orleans girl, born and raised, yet she has fallen in love with Baton Rouge throughout her time at LSU. Cathy will be graduating in May and hopes to continue promoting tourism in Louisiana. She loves good company, good food and a good time. Geaux Tigers and Who Dat!