Louisiana State Capitol
Baton Rouge houses over 300 years of colorful history for you to explore, and there's no better way to get started than with the Old and New State Capitols! Each represents the Red Stick's cultural history and tells its own story. Embrace the vast height of the New State Capitol or the castle-like structure of the Old State Capitol—check them out for yourself and see which is your favorite! Book a tour and start your adventure today!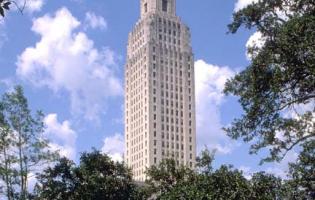 *The State Capitol is temporarily closed* The tallest capitol in the U.S., the building is 450...