Running in Baton Rouge
Louisiana is known as Sportsman's Paradise, and the Capital City is no exception! Running has taken off in the Red Stick and the local and visiting runners love the ease of our courses as they are relatively flat and make for a great run. The scenery is second to none as you run beside the Mighty Mississippi, through historic oak-lined neighborhoods, along a cypress dotted bayou all while taking in the eclectic culture of our city.
Best Baton Rouge Running Spots and Trails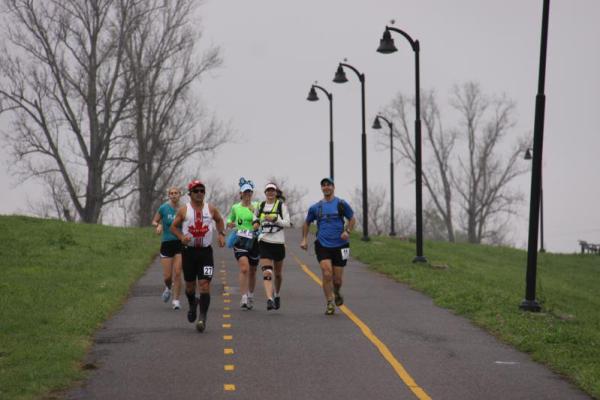 The Mississippi River Levee Path
A 4.31 mile stretch of the levee bike path extends from the end of the downtown promenade just north of the I-10 Mississippi River Bridge and continues south past Skip Bertman Drive at LSU to Farr Park. The 15-foot-wide path includes separate lanes for bicycles and walkers/joggers as well as lighting, seating and water fountains. The bike path links to the existing one-mile riverfront promenade in Downtown Baton Rouge. A trailhead with parking is located under the Mississippi River Bridge near the start of the levee path and another is located at Skip Bertman Drive.
Run the loops around the University Lakes, beginning at Wampold Park. This 4.15-acre park on University Lake features a sand beach and handicapped-accessible pier, offering a unique spot for leisure recreation for the entire family. Recent improvements to the park include a new pedestrian bridge, exercise station, benches and water fountain. The park is an access point for the LSU lakes, a popular destination for runners and bikers. 901 Stanford Ave.,
Other places to run or walk in Baton Rouge
Happy's Running Club Routes 

LA Capitol Lakes
Annual Events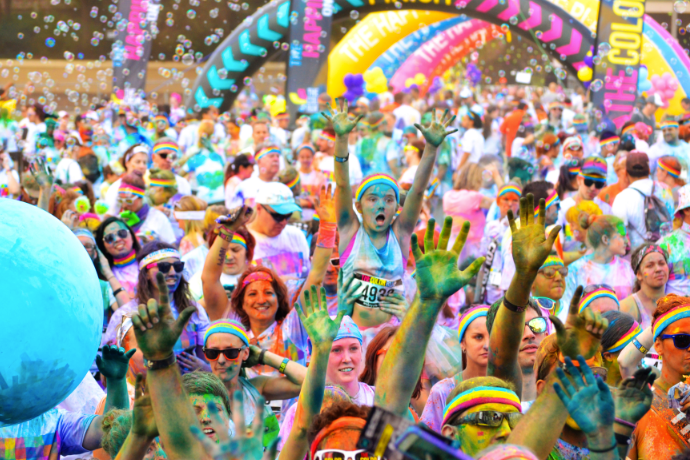 Halloween Pumpkin Pie Race

Forum 35's Reindeer Run and Jingle Bell Jog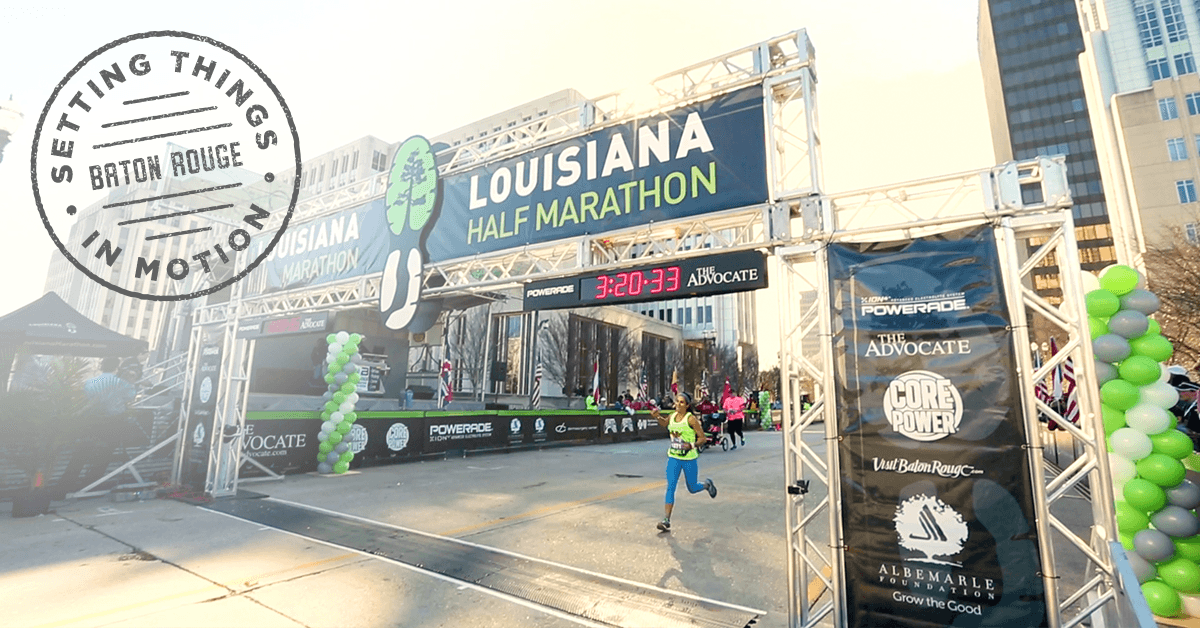 The Louisiana Marathon
Experience Baton Rouge's culture from start to finish at the Louisiana Marathon.
Running Clubs
Running Stores
Training Guides
http://www.thelouisianamarathon.com/training_plans/