Today is a very, very exciting day for me. After months of hearing about this great restaurant idea, I finally got to experience what it means to #ThinkGreens. Today, I tried Baton Rouge's newest restaurant, The Salad Shop, for the first time and after only minutes I was in love.

I'm not sure what it was that got me, the complete ingenuity of taking something so simple and making it so big, the deliciously fresh salad, or the story of the guy behind it all.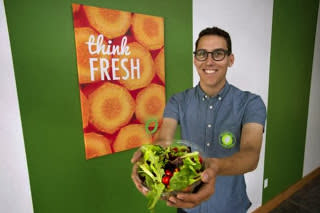 Photo Credit: The Advocate 

I met him for myself today. Working the cash register with bright eyes with a wild smile, looking totally engulfed in pure joy. You can instantly tell he's passionate about the business and in my opinion, totally deserving of it's already thriving success.

In just two years after graduating from LSU, Salad Shop owner Bradley Sanchez had landed a dream job of marketing Broadway shows in New York. However, he left it all to answer to the entrepreneurial bug. My favorite is the advice that his dad gave him when he was feeling unsure. Sanchez explains in an interview with Baton Rouge Advocate writer Kyle Peveto, "He told me, 'You can do it, or you can watch someone else do it, because they will do it.' "

Being a young professional myself, eating up success stories of other people like me, it is hard for me to not instantly love the business.You have to admit, it has to be an incredible feeling watching your big leap of faith come alive in front of your eyes. It's an entrepreneurial stroke of genius, and I haven't even started talking about the salad yet.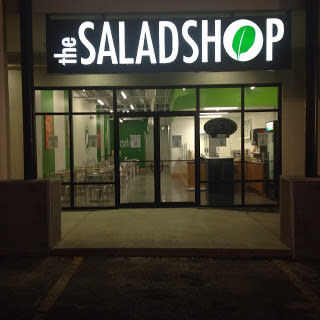 Photo Credit: The Salad Shop
Located at Perkins and Acadian, in the same parking lot as Juban's, The Salad Shop has only been open for three days. However, judging by the number of people there and the absolute ease people ordered with, you would think that this was a Baton Rouge institution. The restaurant is modern and fresh. It works like a Subway or an Izzos, except you don't have to feel guilty at the end and there are no cookies tempting you by the register. Forget the carbs, this place is like Atkins heaven. (However, if you'd like your salad as a wrap that's also an option.)
You start by "laying your foundation" with romaine, spinach, mesclun mix, or arugula. Then you chose from over 30 classic must-have salad toppings. From there you pick your premiums - for me this is where it got tricky. The options are endless, with everything from classics like chicken to innovative favorites like artichoke hearts. Finally, you select your dressing. With 14 dressing choices it is hard to leave disappointed. Today I tried (and loved) the strawberry vinaigrette. They even cut your salad at the very end so you can avoid what my father refers to as BLS, or big lettuce syndrome. 
Don't stress my indecisive friends, if all of that sounds too stressful to you, you can also chose from their five "shop signature" salads. These salads  have all of the toppings already picked out for you and even suggest a dressing that matches the flavor profile of the salad perfectly. I can wait to try the Sweet Shrimp salad next time, a blend of mesclun mix, shrimp, strawberries, corn, grape tomatoes, toasted almonds and a lemon vinaigrette. Who ever comes up with this stuff - they need a raise. For the full menu visit their website.
The idea is simple, just like the food. However, that's the real beauty in it. Good, clean, and fresh ingredients in a fast and modern restaurant. I have wished for years that Baton Rouge would get more healthy options and finally it looks like my wish is coming true. Get there soon if you haven't had the chance to try The Salad Shop yet. Trust me, you are missing out on something good.
I wish Bradley all the best as he kicks off this great idea. I can't wait to see where it goes. You can find The Salad Shop on their website, Facebook and Instagram. Have you checked them out yet? What is your favorite salad? Give us a shout in the comments!
Posted by:
Chelsea Bennett, Communications Intern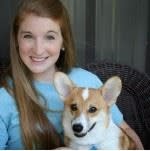 Chelsea Bennett is a Communications Intern for Visit Baton Rouge. She is a proud lifelong resident of Baton Rouge and LSU student. A lover of all things southern, she is completely infatuated with the sweet Louisiana life and everything quintessentially "Baton Rouge." Follow Chelsea on Twitter @GeauxChels