Attention all book worms, the Louisiana Book Festival is almost here!

If you need a new book to dive into and forget the world around you, the Louisiana Book Festival is just what you need! The festival is set for November 1, 2014 located in downtown Baton Rouge at the State Library of Louisiana, the State Capitol Park Museum and nearby locations. The event will last from 10 a.m.- 5 p.m. with an afternoon filled with books, music and delicious food

According to the Louisiana Book Festival website, almost 100 different exhibitors will be attending including authors of sport's and culture topics, children's books, fiction, non-fiction and more. The book festival even offers the chance to attend "wordshop" classes for adults, teen and even children. The wordshop classes are a perfect way for aspiring authors to practice their writing skills and get in touch with their creative side.

If all the amazing authors and books isn't enough for you, the music and food will be. Live music will be set up on the festival grounds and concession locations will be along Spanish Town Road between the State Library of Louisiana and the State Capitol. The concessions will be available for purchase by various vendors serving jambalaya, fried seafood, gumbo, hamburgers, chicken, barbecue, fresh lemonade and more! 

In 2008, the festival set up the One Book, One Festival program that allows participants to read a book by a distinguished author and then meet at the festival to have a scholarly discussion about the book with other participants and even the author. This year's book is Modern Baptists by James Wilcox.

For more information about the Louisiana Book Festival, visit www.louisianabookfestival.org.

See you there! 

Posted by: Julie Thomas, Visit Baton Rouge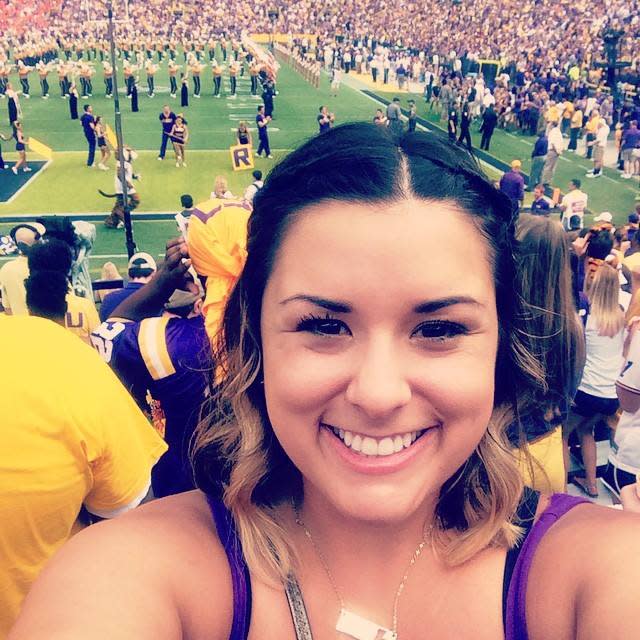 Julie is the new Communication Intern for Visit Baton Rouge. Before relocating to Baton Rouge, Julie lived in Haughton, Louisiana and attended Louisiana State University in Shreveport where she graduated in May 2014 with a degree in public relations. She now attends LSU as a graduate student at the Manship School of Mass Communications. She loves reading, watching Law and Order, playing with her dog, traveling and exploring the amazing city of Baton Rouge. You can follow her on Instagram or on her personal blog.