Every family has their own Holiday traditions, some passed down for generations and some started more recently in hopes of keeping them going.
For many families, a lot of those traditions are centered around Christmas lights. Putting them up on the house together, dressing the tree with them, and driving around to see the displays in nearby neighborhoods. Whether you go all out and give the best show in the subdivision or keep it simple, everyone enjoys admiring beautiful light displays (particularly ones that someone else had to untangle and spend hours setting up.)
If you're looking for fun Christmas activities in the Baton Rouge area and wondering where you can see Christmas lights on display, bring your family and friends to the following:
Shadrack's Christmas Wonderland
This drive-through light show is famed around the nation and opening a display just outside of Baton Rouge! From November 16 - January 6 witness their extended LED light show synchronized to everyone's favorite Christmas songs. You won't believe your eyes as you conveniently enjoy this magical experience right from the comfort of your own vehicle. They're open from dusk until 10 p.m. or when the last car comes through. Don't forget your coupon for $2 off!
View Event 
BREC ZooLights
A kids' favorite, see the animals and the lights winding through the beautiful property of the Baton Rouge Zoo. Come in costume, dress as your favorite animal and enjoy a night at the Zoo. The mile-long trail through the Zoo features more than 50 illuminated display sculptures of animals and traditional holiday displays. Larger-than-life displays capture the imagination of children of all ages, especially the animated spectaculars!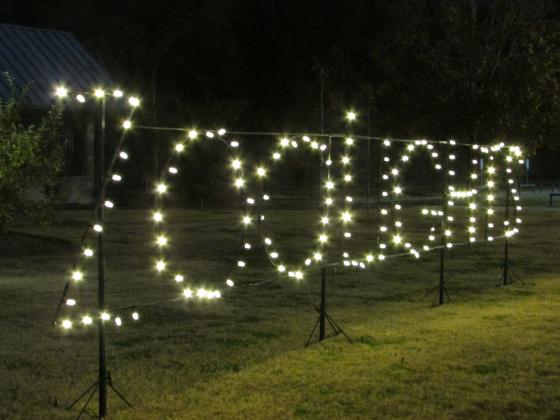 View Event
Festival of Lights
The tree lighting in Downtown Baton Rouge's Town Square is always a must-attend for Christmas fanatics. Frolic in the imported 'snow,' stroll through Bethlehem Village, at the nearby Old Governor's Mansion ride the magical train, see Santa and Movies at the Old State Capitol, and listen to Holiday Music Magic at the Art and Science Museum. This event is also being expanded this year with Cajun Night Before Christmas performance.
Reflections of The Season
Just across the river in West Baton Rouge is the annual light show, Reflections of the Season. Drive or walk through the light display, or even take a horse-drawn buggy for a special experience! Families can enjoy the magic of carnival rides, games and traditional treats, as well as play in the snow and try their hand at ice fishing. Inside, find decorated holiday rooms, Santa and his north pole friends, and finish your Christmas shopping with gift-perfect craft vendors. Reflections of the Season runs December 14-16 and December 20-23.
More Info Coming Soon
Holiday Lights at Baton Rouge General
Baton Rouge General Medical Center proudly presents its inaugural Holiday Lights display at the corner of Bluebonnet Boulevard and Picardy Avenue. A first of its kind in Baton Rouge, the lawn will be transformed into a twinkling, singing and musically synchronized light display the whole family can enjoy from November 17 - December 31, 2018. With family nights Dec. 6th and 13th. Shows start at 5:30 p.m.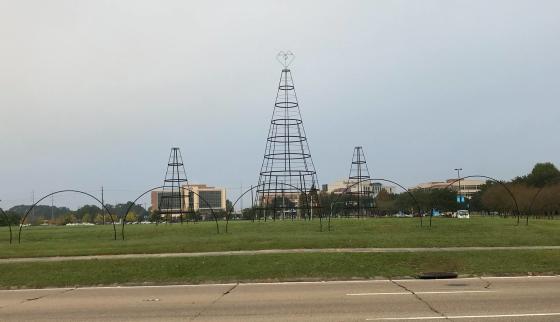 More Info Coming Soon
Start a new tradition this year and come see the lights in the Capitol City. For more Christmas events in Baton Rouge, visit https://www.visitbatonrouge.com/events/christmas-events/
Know of any other Christmas light displays or shows in the Baton Rouge area? Let us know!