There is nothing quite like a Saturday spent tailgating at LSU. However, I have to admit that right around the time that the entire city seems to start counting down the minutes to the first game, I start to get a little stressed. You see, for me tailgating is much more than a casual afternoon – it is seven weekends of showing off the best purple and gold outfits I can find. However, seven excellently paired purple and gold outfits can be a little overwhelming to track down.

Fortunately, I have never been let down by the amazing selection of great game day outfits at our local boutiques. For one game or seven, you are sure to find exactly what you're looking for. This football season don't miss checking out these great stores.



Bella Bella

Bella Bella always has a huge selection of game day wear. This year, they have a great selection of purple and gold tops along with some adorable dresses. Also, Bella Bella always has the perfect accessories to tie it all together. Here are some of my favorite items, you can see more of more of their selection on their facebook page.
Photo Credits: Bella Bella

Frock Candy

Every time I step into Frock Candy I feel like I have to stop myself from buying the entire store, especially when it comes to game day clothes. This season I love their unique selection of purple and gold dresses. They also have so many pretty statement necklaces to put the perfect touch on your outfit. See more from Frock Candy on their facebook page.
Photo Credits: Frock Candy

Loft 3H

One of the reasons I love Loft 3H so much is because their clothes look so expensive, but I can actually buy them without a serious case of buyers remorse. This fall they have a ton of showstopper pieces to really set you apart for football season. Find more from Loft 3H on their facebook. If you can't find me, I'll be at Loft 3H buying that printed dress as fast as I can.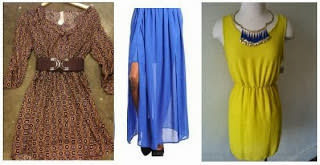 Get in on the fun and dress up for a tailgate this year! Bella Bella, Frock Candy and Loft 3H are just a few of my favorites. Where is your favorite place to shop for game day outfits? Share your great finds with us in the comments! Flaunt your fancy purple and gold style across the city for the most electrifying season of the Baton Rouge year. Happy shopping!


Posted by:
Chelsea Bennett, Communications Intern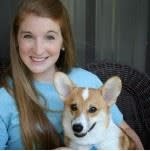 Chelsea Bennett is a Communications Intern for Visit Baton Rouge. She is a proud lifelong resident of Baton Rouge and LSU student. A lover of all things southern, she is completely infatuated with the sweet Louisiana life and everything quintessentially "Baton Rouge." Follow Chelsea on Twitter @GeauxChels