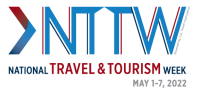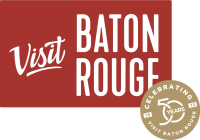 FOR IMMEDIATE RELEASE
April 28, 2022
Contact:
Tamaria Williams, Communications Specialist
225-382-3577
Visit Baton Rouge looks forward to the 'Future of Travel' for National Travel and Tourism Week
National Travel and Tourism Week 2022 (May 1-7) spotlights the collective strength of the U.S. travel industry.
BATON ROUGE, LA. — National Travel and Tourism Week (NTTW), the annual celebration of the contributions of the U.S. travel industry, will spotlight the critical role that travel will play in driving economic growth and building the path forward through the theme Future of Travel.
This year's theme elevates how the travel industry can restore the workforce, help communities recover, foster sustainability, usher in new innovations and reconnect travelers in the U.S. and around the world.
Celebrated annually the first full week in May, NTTW was created by Congress in 1983 to elevate the economic power of travel in the U.S. The 39th annual NTTW (May 1-7) arrives as the industry looks ahead to future growth and success following the challenges of the past two years.
"Visit Baton Rouge is planning for a future that will strengthen East Baton Rouge Parish's tourism industry and economy," Paul Arrigo, President and CEO of Visit Baton Rouge said. "We're not only celebrating our 50th anniversary this year, but we are also determined to focus on how travel benefits our workforce, supports our local economy, fosters sustainability and innovations, and reconnects Americans to each other and the world. We will continue to support the many events that bring in visitors in to have one of the best experiences of their lives."
Before the pandemic, business travel alone (meetings and conventions) in East Baton Rouge brought in $54 million in economic impact. On a national level, travel generated $2.6 trillion in economic output, supported 17 million American jobs and delivered a $51 billion trade surplus to the U.S.
"NTTW has special significance this year as the travel industry looks ahead to a bright future," said U.S. Travel Association President and CEO Roger Dow. "This NTTW is an opportunity to recognize the collective strength of the U.S. travel industry and how we are rebuilding to be more dynamic, innovative, sustainable and inclusive in the months and years to come.
EVENT: In honor of NTTW, Visit Baton Rouge will host a celebratory tailgate event on Tuesday, May 3rd outside of our office located on 359 Third Street. Complimentary jambalaya, popcorn, and bottled water will be offered, first come first serve, from 11 AM – 1 PM while live music will be played by Lazarro Nettles.
WHAT: National Travel and Tourism Week Tailgate Celebration
WHEN: Tuesday, May 3rd ; 11AM-1 PM
WHERE: On the exterior of Visit Baton Rouge's office on Laurel Street
WHO'S INVITED: Everyone in the public is invited to come celebrate!
About Visit Baton Rouge
The mission of Visit Baton Rouge is to increase visitation to and awareness of the Baton Rouge Area, therefore enhancing economic impact. For more information, log onto www.VisitBatonRouge.com and follow us on social media @visitbatonrouge. To access all Baton Rouge press releases, head to VisitBatonRouge.com/media/press-releases.
###