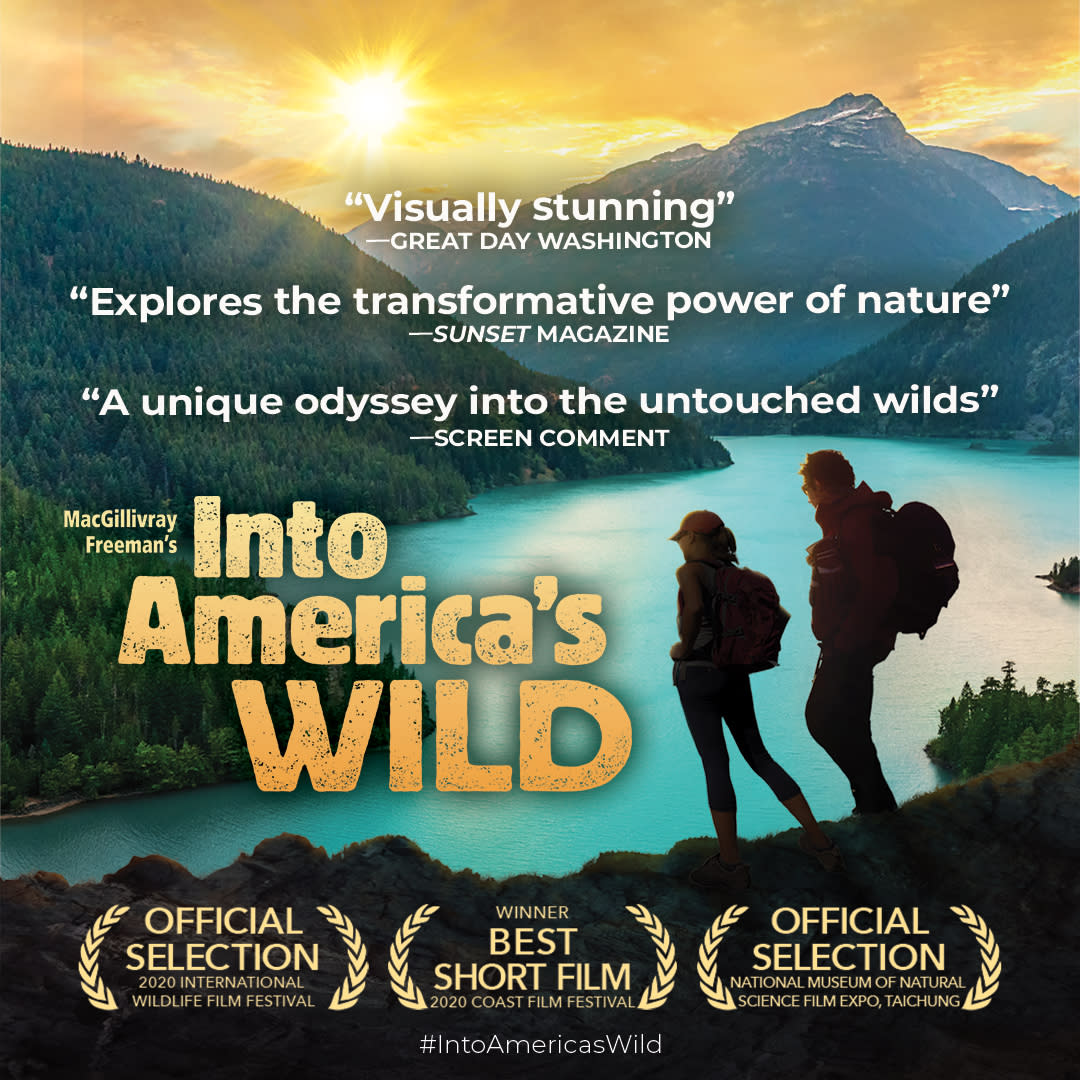 FOR IMMEDIATE RELEASE: October 11, 2021
Media Contact: Colleen Rials, LASM Media and Communications, crials@lasm.org, 225-344-5272 ext. 110
LASM Announces Newest Planetarium Show, Into America's Wild
BATON ROUGE, LA – The Louisiana Art & Science Museum (LASM) is announcing its latest Planetarium show, Into America's Wild.
From the award-winning producers of the documentary National Parks Adventure comes MacGillivray Freeman's Into America's Wild, a cross-country adventure into the hidden wonders of the natural world.  This large- screen cinematic experience celebrates America's natural treasures and time spent in the wild.
 "Into America's Wild is not only a non-stop adventure to some of America's most stunning but little-known natural landscapes and trails, it's also a vital exploration into how being in nature can spark peak experiences that improve our lives," said Greg MacGillivray, chairman of MacGillivray Freeman Films and director of Into America's Wild.  "We set out to show North America's infinite beauty, but also the magic that nature can work on every one of us, how it invites us to be part of something bigger than ourselves."
"Studies show that spending time in nature makes us more creative, more energetic, and that it's crucial to our overall well-being," adds Shaun MacGillivray, the film's producer and president of MacGillivray Freeman Films.  "With the full immersive impact of the giant screen IMAX experience, Into America's Wild invites viewers to connect to their inner trailblazer and set out on their own outdoor adventures, whether it's a trip to the mountains or desert or a walk in their neighborhood park. Nature reinvigorates us and makes us feel more alive."

"In the spirit of the hit film National Parks Adventure comes Into America's Wild, a new adventure into the hidden wonders of the natural world. The film follows Native American astronaut John Herrington and Alaskan pilot Ariel Tweto who share a passion to inspire the next generation to connect with nature and seek new experiences in the great outdoors. Their journey leads them to the scenic byways, ancient homelands, little-known gems and hidden trails that form the natural tapestry of America. From kayaking Oregon's stunning coast to the ancient canyons of the Southwest, from the wilds of Alaska to the Appalachian Trail, Into America's Wild will connect audiences to the trailblazer in all of us and show that nature is the best classroom of all." states Jam Lamm, Planetarium Director of the Louisiana Art & Science Museum.

"Thanks to LASM trustee Drew Tessier of Union Pacific, who sponsored this program for the benefit of our community, we can all experience some of the joy and wonders of travel at a time when travel may be a challenge!" stated Serena Pandos, President and Director of the Louisiana Art & Science Museum.
Narrated by Academy Award® winner Morgan Freeman and directed by Academy Award nominee Greg MacGillivray, Into America's Wild is a MacGillivray Freeman film produced in association with Brand USA.  The film is presented by Expedia and United Airlines.
This film is family-friendly and has a run time of 40 minutes.  For more information, please visit  www.intoamericaswild.com.
Image Credit: MacGillivray Freeman, intoamericaswild.com
###
                                                                                         
About MacGillivray Freeman Films
MacGillivray Freeman Films is the world's foremost independent producer and distributor of giant-screen 70mm films with 45 films for IMAX® and giant-screen theaters to its credit. Throughout the company's 50-year history, its films have won numerous international awards including two Academy Award® nominations and three films inducted into the IMAX Hall of Fame. MacGillivray Freeman's films are known for their artistry and celebration of science and the natural world. It is the first documentary film company to reach the one billion dollar benchmark for worldwide box office. For more information about the company, visit www.macgillivrayfreemanfilms.com.

About the Louisiana Art & Science Museum
Housed on the banks of the Mississippi River in a historic railway station in downtown Baton Rouge, the Louisiana Art & Science Museum believes that art and science shape each other, our lives, and the world. LASM is now open on Wednesdays, Thursdays, and Fridays from 10 AM – 3 PM, Saturdays from 10 AM – 5 PM, and Sundays from 1 PM – 5 PM. Museum doors open at 9:45 AM for seating in the Irene W. Pennington Planetarium. On Saturdays and Sundays, the last planetarium show runs at 4 PM. Admission, which includes unlimited access to all planetarium shows, is free for members and children 2 years old and under; $10 for children ages 3-12 and senior adults age 65 and up; and $12 for adults. Active duty military members, first responders, military veterans, and their families receive free admission with ID as part of the Blue Star Museums program, sponsored by Special Risk Insurance, Inc. VFIS of Mississippi/Louisiana.

The Museum, founded in 1962, is home to the Irene W. Pennington Planetarium, the largest and most advanced planetarium in Louisiana and one of the largest in the southeastern United States; a permanent collection including over 4,000 objects; one of the only permanent ancient Egypt galleries in the southeastern United States, housing an authentic, Ptolemaic-era mummy; and displays changing art exhibitions of local and international acclaim.

Access to the Museum's digital learning platform for at-home art and science experiences is available at virtual-lasm.org. A 501(c)3 nonprofit organization, the Museum relies on the support of donations to operate; support the Museum's COVID-19 relief fund at lasm.org. Stay in touch at lasm.org and on social media.