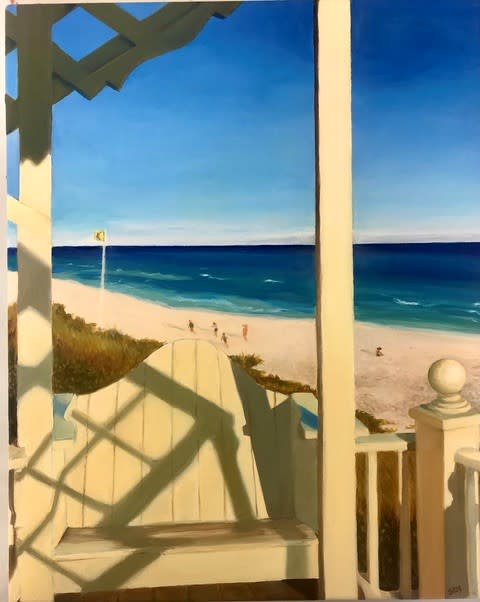 FOR IMMEDIATE RELEASE
JULY 22, 2021
BATON ROUGE, La. - The Elizabethan Gallery will host its annual summer show and sale of new works by members of the Associated Women in the Arts.  The theme of this year's show is "Southern Cultural Identity".  The show will open on Thursday, August 12th with an Open House from 5 pm until 8 pm.  During the event, some of the participating artists will be available to talk about their new work.
This large show will feature work from over 20 artists in a wide variety of mediums.  It will highlight Baton Rouge and other Southern landscapes, historic buildings and architecture.   Local artists participating include Kathy Daigle, Pat Wattam, Kathy Stone, Patricia Ryan, Kay Lusk, Amy Couvillion, Shirley Young, SuEllen Lithgoe, Lori Nunn, Tori Holeman, Janice Evans, Kay Wallace, Nanci Charpentier, Andrea Phillips, Carole Sexton, Dana Mosby, Marylyn Daniel, Muriel Prejean, Sharon Richard, Margaret Shipley and Terri Dakmak.
The show and reception is free and open to the public. Refreshments will be served. The show hangs until Saturday, September 18th.
For further information, email the gallery at lizgalry@bellsouth.net, call 225-924-6437 or look at our FaceBook page. The Elizabethan Gallery is located in the Mid City Art & Design Cultural District at 680 Jefferson Highway near Government Street. Gallery hours are  Monday through Friday from 10:30 am until 5:30 pm and Saturday from 10:30 until 4 pm.
###