FOR IMMEDIATE RELEASE
MAY 20, 2021
Mysti Byrnes, Director of Public Relations
Arts Council of Greater Baton Rouge
(225) 344-8558 ext. 221
BATON ROUGE, La. -  Arts Council of Greater Baton Rouge will present its fifth annual Arts Summit on September 20-21, 2021, a conference for creative professionals from across Louisiana. This two-day Summit will bring together artists, innovators, advocates, and business leaders who will convene for discussion and planning on the development of the state's arts and cultural sector. The public can register to attend one or both days of the Summit. Educators can earn continuing learning credits at the Arts Summit, which features a diverse array of sessions on arts education.
Kelsea McCrary Director of Civic Design & Cultural Districts at Louisiana Division of the Arts stated, "The Arts Summit provides a unique opportunity for artists, arts administrators and arts educators to gather together and tackle topics that need collective insight and statewide input. The Louisiana Division of the Arts looks forward to this event every year, and we can't wait to see the innovation and vision that will certainly be generated this year."
The two-day conference will feature workshops, panel discussions, and interactive sessions at the new Cary Saurage Community Arts Center located at 233 Saint Ferdinand St, Baton Rouge, LA 70801. Panelists include Regional Arts Council directors from around the State along with business and community experts ranging from local to national levels.
"This year, we aim to cover several cornerstone themes for the summit including, but not limited to: cultural sustainability, economic developments and the arts, long-term financial planning and resilience for arts organizations, branding and promotion, equity and accessibility, and arts and education", said Renee Chatelain, President /CEO of the Arts Council of Greater Baton Rouge.  
A call for proposals for workshops, performances, panels, and volunteers opens May 15-June 31, 2021.
Early bird registration is open starting July 7, 2021 and will continue through August 1, 2021, with a discounted admission of $50 for both days. Regular Admission is $40 per day or $65 for both days. Arts organizations, individual artists, educators, community board members, and interested professionals from all sectors are invited to attend.  For registration, a schedule of events, and more information visit https://www.artsbr.org/louisiana-arts-summit-2021
The Arts Summit is presented in partnership with Louisiana Division of the Arts, Office of Mayor-President of Baton Rouge, Parish of East Baton Rouge. The event is sponsored in part by Blue Cross Blue Shield Foundation.
Pictures from 2019 Summit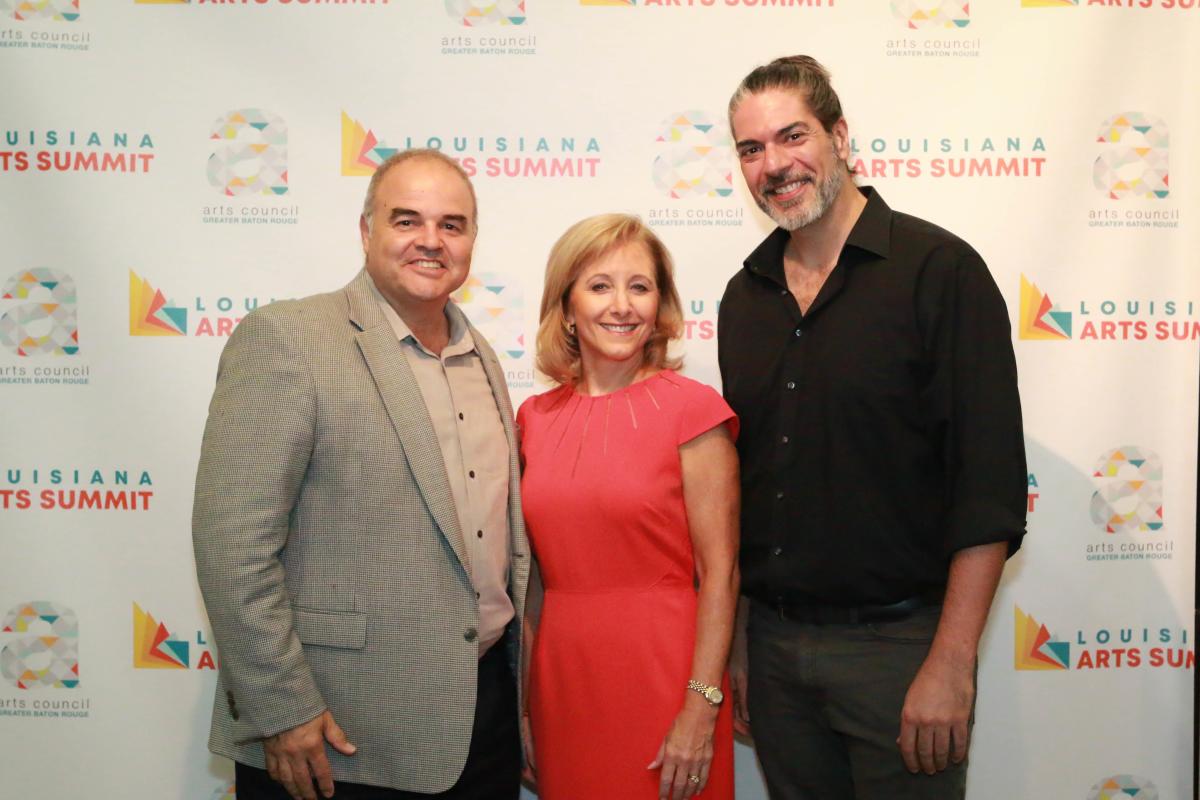 Guest speakers Left to Right:
Xavier Cortada, Environmental Artist
Donna Hutto Edwards, Louisiana First Lady
Rnady Cohen, Americans for the Arts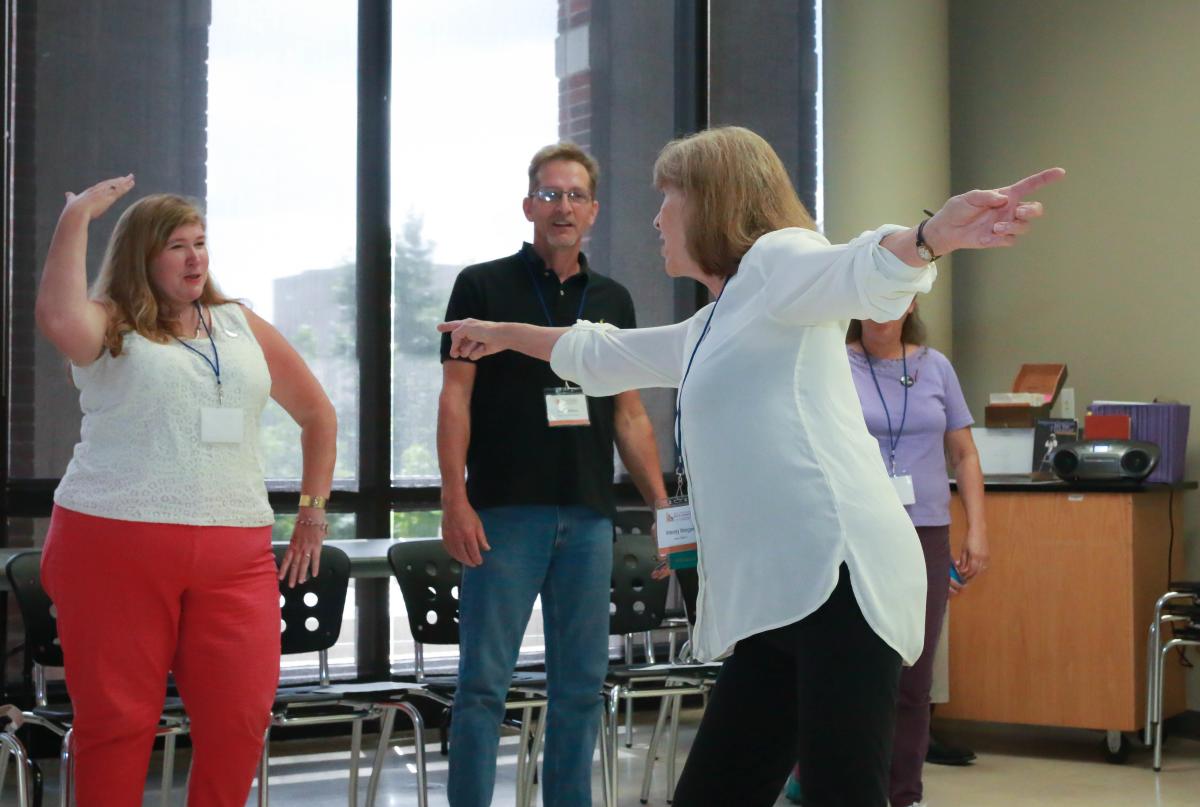 Wendy Morgan, Teaching Artist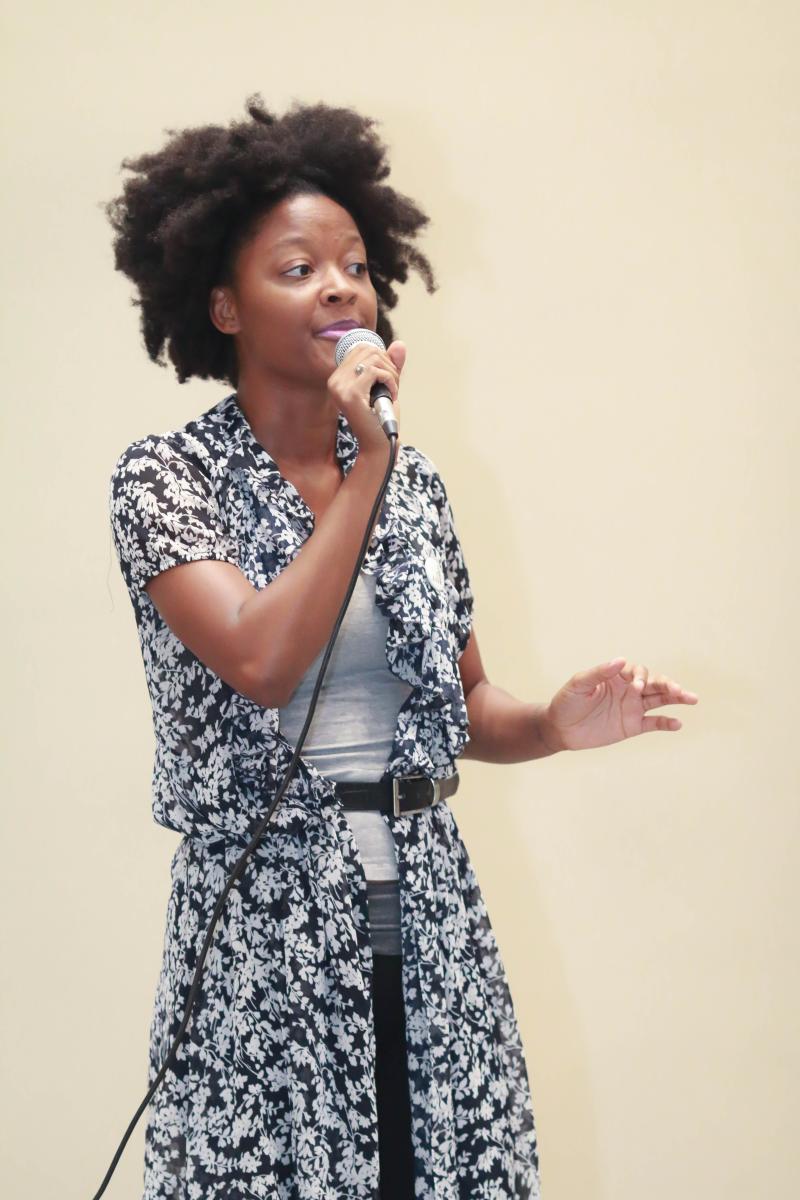 Jalisa Roberts, Kids Smart Artist
Arts Council of Greater Baton Rouge: Established in 1973, the Arts Council of Greater Baton Rouge endeavors to promote cultural growth, economic development, and educational enhancement through the arts in the 11-parish region that it serves. As the official arts agency for the City Parish of East Baton Rouge, the organization serves as a hub for information and resources organizations and residents across the state. For more information, visit www.artsbr.org
Louisiana Arts Summit:  Established in 2016 is an annual conference for creative professionals from across Louisiana, which brings together artists, innovators, advocates, and business leaders for advocacy, discussion and education of the creative sector. LouisianaArtsSummit
# # #