Weekly Concert Series
Baton Rouge's live music scene is a special part of the city. There are many historic music venues, people travel to music festivals held here from all over, and on any day of the week, you can find a music event in Baton Rouge. Every spring and fall, the city hosts various seasonal concert series, put on by different community organizations. These free live music events offer visitors and locals alike the chance to wind down on a Friday after a long week, enjoy a beautiful and scenic Sunday in the park, or rock out at one of Baton Rouge's hottest places to visit.
Once announced, you can find the lineups for the different Baton Rouge's weekly concert series here.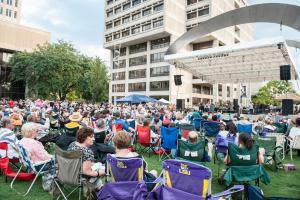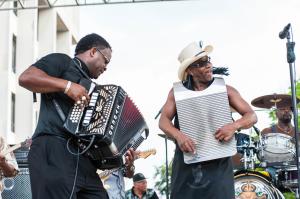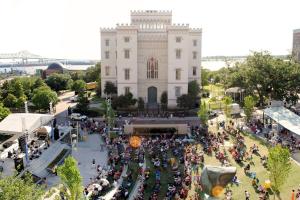 Live After Five
Known as the capital city's premier seasonal live music event series, Live After Five, which is produced by the Downtown Business Association, continues to amaze 5,000+ audience from the Greater Baton Rouge area each week. Each spring and fall visitors and locals take in the sights and sounds as musicians come together to perform a free concert in downtown Baton Rouge's North Boulevard Town Square at Galvez Plaza every Friday from 5pm - 8pm. 
Rock N' Rowe
Baton Rouge shopping hotspot, Perkins Rowe, brings the fun to their center square every Thursday evening. On a normal day at Perkins Rowe you can shop at some of Baton Rouge's best boutiques and retailers, catch a movie at Cinemark Theaters, or dine at one of their many restaurants on site, but on Thursdays in the spring and fall, local bands "rock the Rowe" for hours of music and dancing entertainment. Bring a lawn chair or stay on the dance floor to enjoy this outdoor concert to the fullest!
Sunday in the Park
The Baton Rouge outdoor concert series Sunday in the Park takes place each fall and spring at it's new location of the Shaw Center for the Arts Plaza in Downtown Baton Rouge. These family friendly, live music events features local bands you'll love and what's better than a breezy afternoon outdoors in Baton Rouge!