Lace up your skates because it's that time of the year again! Ice Skating on the River is BACK at the Raising Cane's River Center on Friday, Dec. 17, 2021, and it's time to twirl, leap, land an axel jump or maybe even slip into the holiday season!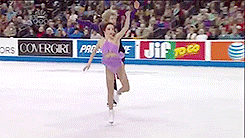 The Raising Cane's River Center will magically transform the arena into a winter wonderland once again just in time to create holiday memories and show off your skills. Ice Skating on the River is an annual tradition in Baton Rouge and one that is sure to be fun for the entire family.

Not so confident in your skating? No worries! Skating group lessons covering basic skills will be available, led by an instructor with time devoted to practicing skills taught. Skating lessons costs are $20 for one lesson, $50 for 3 lessons and $75 for 5 lessons. Classes will be held on the following dates, from 9 a.m. to 9:45 a.m.:
Saturday, December 18
Sunday, December 19
Friday, December 24
Sunday, December 26
Friday, December 31
A fun-filled holiday event for all ages, Ice Skating on the River will take place in 75-minute sessions nearly every day (excluding Christmas and New Year's Day) from Dec. 17, 2021, until Jan. 3, 2022. Tickets are available now, with special group packages available for parties over 10 people. For more information about group or birthday packages, please call 225.389.7102.
There's no better way to celebrate the holiday season than by ice skating! Join all the fun and create unforgettable winter memories by purchasing tickets from the Raising Cane's River Center box office or the Ticket Master website. For more information, visit Raising Cane's River Center website.
 
Please note that as of Dec. 10, 2021, the Raising Cane's River Center will only accept cashless payments. This includes all concession stands, ticket counters and vendors.
Discover all Christmas events and activities in Baton Rouge: