Though the Emancipation Proclamation freed slaves in 1863, it would be years before news made its way down south and many heard of their freedom. Juneteenth (June Nineteenth) is a holiday that celebrates the true freeing of the slaves and is remembered in Baton Rouge through a weekend of liberation, celebration and reflection. The late Sadie Roberts-Joseph, who ran the Baton Rouge African American Museum, led many of Baton Rouge's Juneteenth events and now her family is carrying on her traditions and memory by helping to organize this year's activities. Read details on the weekend's many events below and then make plans to visit Baton Rouge's newly-reopened African American Museum (formerly Odell S. Williams Then & Now Museum of African American History).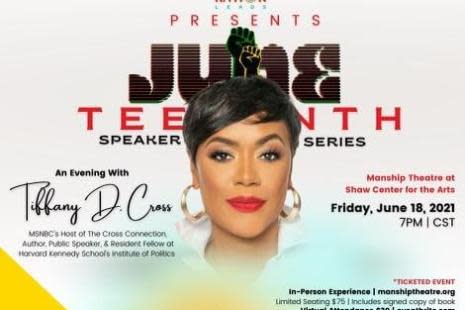 Imagination Leads presents a Weeklong Commemoration Celebration with virtual activities for children of color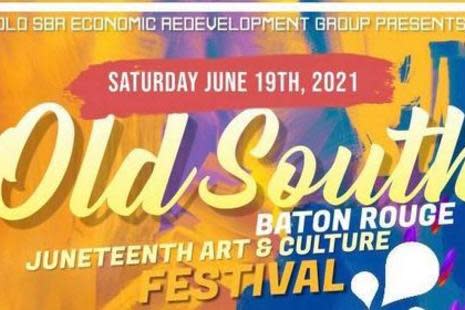 Old South Baton Rouge Juneteenth Art & Culture Festival
Saturday, June 12, 2021, 9:30 AM-1:30 PM
Scotlandville Parkway, 3200 Harding Blvd, Baton Rouge, LA 70813
Activities will include community vendors, food, games, music and more.
Juneteenth Festival: Celebration of Freedom
Presented by the Metaphysical Studio
Saturday, June 19, 2021, 12 PM
1995 Dallas Drive, Baton Rouge, LA 70806
Juneteenth Block Party Pop up Shop
Saturday, June 19, 2021, 2 PM -6PM
K Villa Event Center, 6308 Quinn Dr, Baton Rouge, LA 70817
Activities will include shopping, music, and food.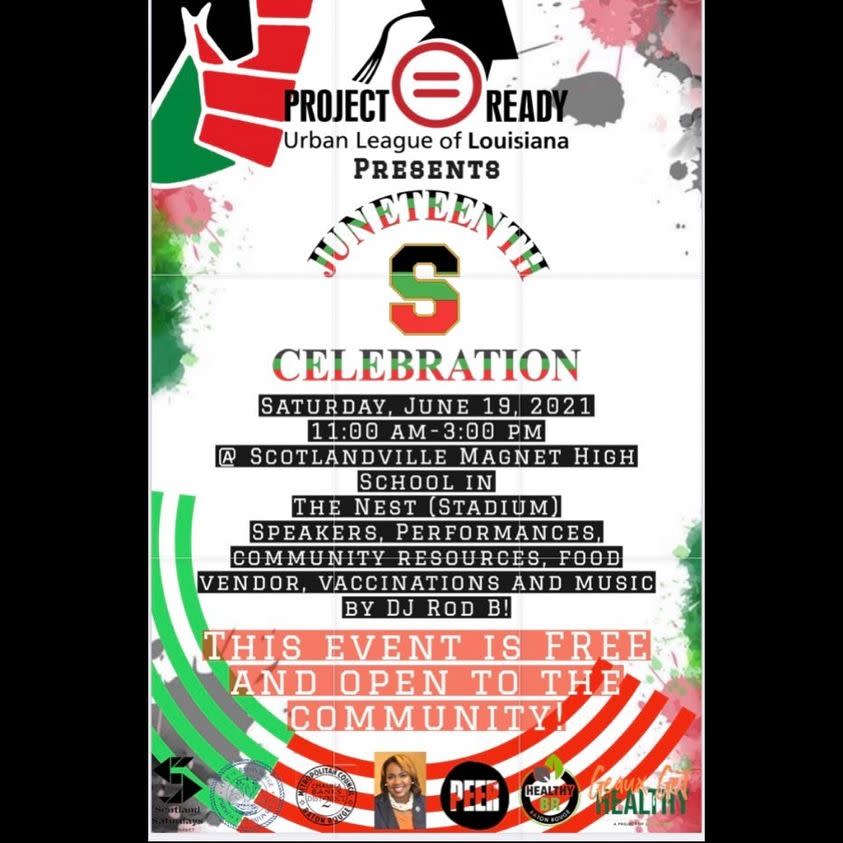 Scotland Saturdays: Juneteenth Edition
Saturday, June 19, 2021, 11 AM-3PM
8418 Scotland Ave., Baton Rouge, LA
There will be speakers, performances, music, and vaccinations given.
Scotlandville Magnet High PAC Juneteenth Virtual 5K Run
Saturday, June 19 2021- Sunday, June 20, 2021; Virtual Start Time: 8AM
Baton Rouge, LA 70808 
Pick your own 5K route! 
Millennial Park Juneteenth Block Party
Saturday, June 19, 2021
3817 Florida Boulevard, Baton Rouge, LA 70806
All day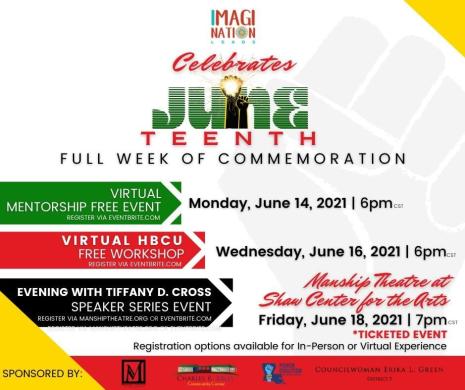 Imaginations Leads: Virtual Mentorship Program
Monday, June 12, 2021, 6PM: Virtual Event
Wednesday, June 16, 2021, 6PM: Virtual HBC Free Workshop
Friday, June 18, 2021 7PM: Speaker Event at Manship Theatre at Shaw Center for the Arts (Ticketed event)
Saturday, June 19, 2021, 12 PM- 4PM
Gus Young Park, 4200 Gus Young Ave, Baton Rouge, LA 70802
Enjoy free crawfish, live, music, and you can get vaccinated for COVID-19. 
Have a Juneteenth Event that should be added? Submit your event and we'll be sure to add the information to our blog!