Hey batter, batter....SWING! 
Yes, it is finally here! Baseball season will officially begin for the LSU baseball team this weekend in a three day game series against Kansas State at Alex Box Stadium. If the game of baseball wasn't enough, below are more reasons why you should attend the LSU baseball games this weekend!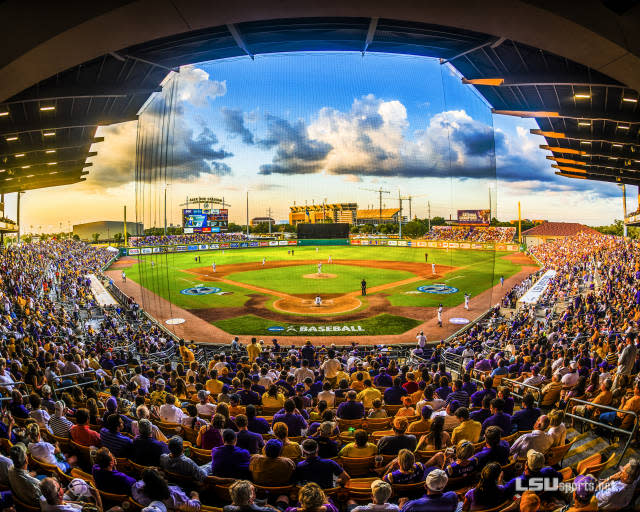 Photo via. LSUsport.net
1. It's Opening Weekend 
The Tigers have been practicing for weeks and now it's finally time to show off those pitching, hitting and catching skills. Opening weekend is but once a year, so make sure you don't miss this weekend's games.
2. LSU Ranked #4
LSU was ranked #4 for the pre-season rankings by the
NCAA
,
 with Kansas not even in the top 35. This should be an excellent game to watch and what will hopefully end in victory for the Tigers.
3. Announcer Jim Hawthorne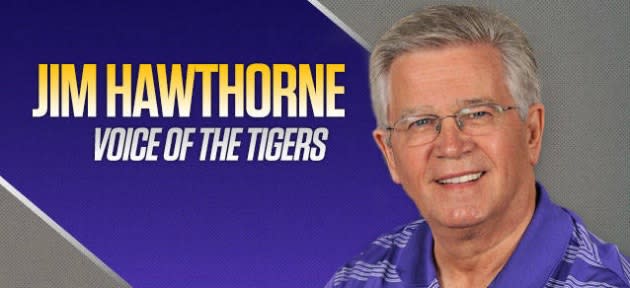 Photo via. LSUsport.net
As LSU's baseball play-by-play announcer since 1984, Hawthorne has described some of the most memorable moments in school history, including all 57 of the Tigers' games in the College World Series. He plans to retire after the 2015-2016 basketball seasons, making this baseball season his last year. We will miss you, Jim! 
4. Pre-Season All-Americans 
LSU juniors Alex Bregman (shortstop) and Andrew Stevenson (outfield) were both named to the Perfect Game All-American team last month. Bregman was named first team all-American by D1Baseball.com, while Stevenson was voted to the third team. Bregman was also recently added to the 50-player pre-season USA Baseball Golden Spikes Award watch list for the 2015 season. These are only a few of the talented, award-winning players on the team. So come out and watch the boys in action this weekend!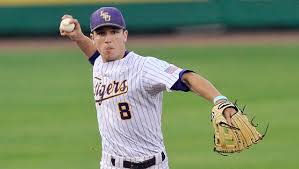 Alex Bregman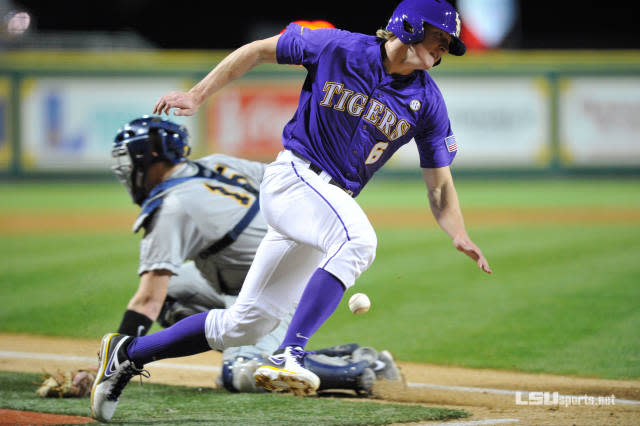 Andrew Stevenson via LSUsports.net
5. Perfect Baseball Weather 
If this weekend's forecast is anything like what the spring will look like, count me in! Friday will be sunny, 56 degrees with 0% chance of rain. Saturday is supposed to be sunny, 70 degrees and also 0% chance of rain. Sunday is will mostly sunny, 61 degrees and 10% chance of rain.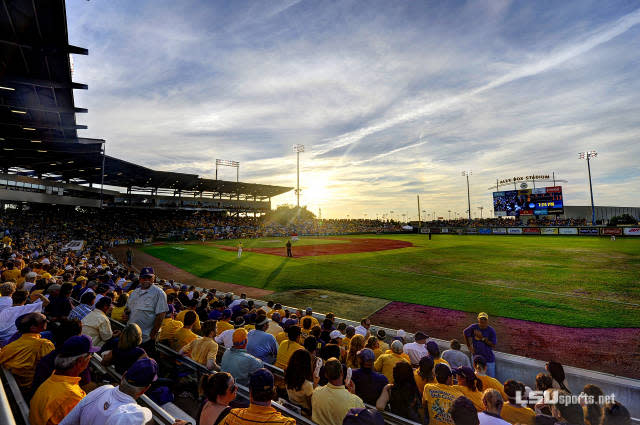 Photo via. LSUsports.net
There will be peanuts and crackerjacks galore! Also, nothing beats a good baseball hot dog, especially the first of the season! 
Games are set for Friday, February 13 at 7 p.m., Saturday, February 14 at 2 p.m., and Sunday, February 15 at 1 p.m. in Alex Box Stadium. 
Will you being going to any of the opening weekend games?
See you there! 
P.S. That is a picture of me and Mikie Mahtook, former LSU baseball player and a first team All-American. Mahtook currently plays for the Tampa Bay Rays organization and was a first round pick in the 2011 MLB Draft. Also, he's one of LSU's greatest baseball players - in my humble opinion.  
Posted by: Julie Thomas, Visit Baton Rouge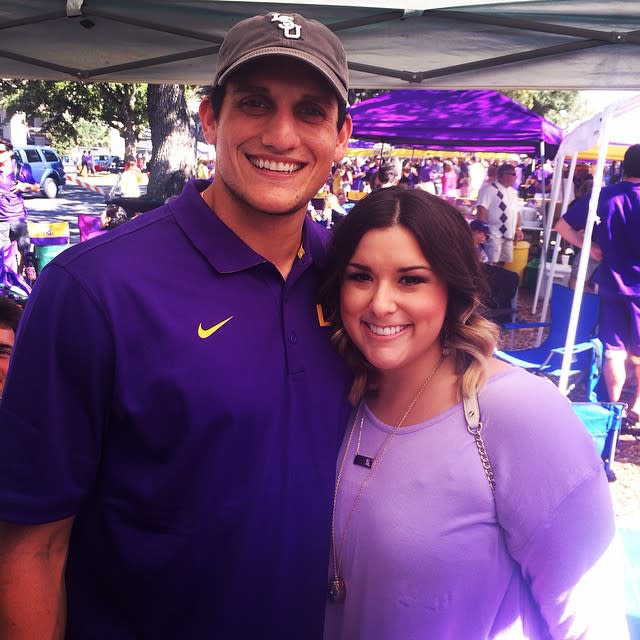 Julie is the Communication Intern for Visit Baton Rouge. Before relocating to Baton Rouge, Julie lived in Haughton, Louisiana and attended Louisiana State University in Shreveport where she received a degree in public relations. She is now as a graduate student at the LSU Manship School of Mass Communications. She loves reading, watching Law and Order, playing with her dog, traveling and exploring the amazing city of Baton Rouge. You can follow her on Instagram or on her personal blog.