The Founding of The Red Stick: Learn How Baton Rouge got its name
Wondering what "Baton Rouge" means? Story has it that long ago, this area in Louisiana along the mighty Mississippi River was occupied by two indigenous tribes, the Houma Indian Tribe and the Bayougoula Indian Tribe. To settle a border conflict between them, the tribes used a cypress pole to mark the boundary dividing their hunting grounds at an area now known as Scott's Bluff.
This marker on the east bank of the Mississippi River caught the eye of French-Canadian explorer Pierre Le Moyne d'Iberville while making his way upriver during an exploration in 1699. He and his men saw the bloodied cypress pole on the bluff, adorned with animal parts and stained red from the tribes' latest haul, and dubbed the area "le bâton rouge," French for "Red Stick".
In 1810, the area became part of the colonies and in 1817, the town was officially incorporated as "Baton Rouge." Locals still lovingly refer to the city as "The Red Stick."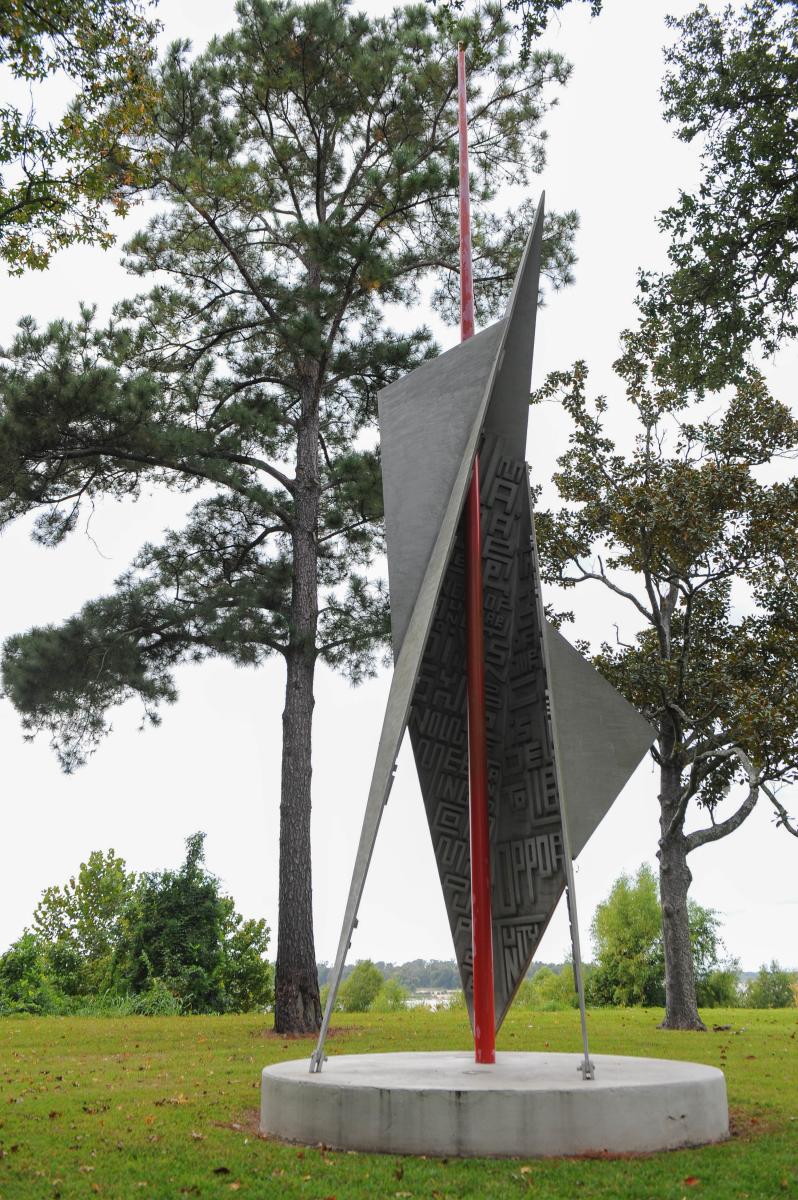 The Red Stick sculpture
Today, at the same spot on Scott's Bluff (now a part of Southern University's campus), a commemorative Red Stick sculpture stands tall to pay homage to how the city of Baton Rouge got its name.