FOR IMMEDIATE RELEASE
APRIL 5, 2021
CONTACT: SARAH AMACKER
225.270.5049  
samacker1@lsu.edu 
BATON ROUGE, La. - The LSU Museum of Art will host events in May 2021. Here are a few to check out!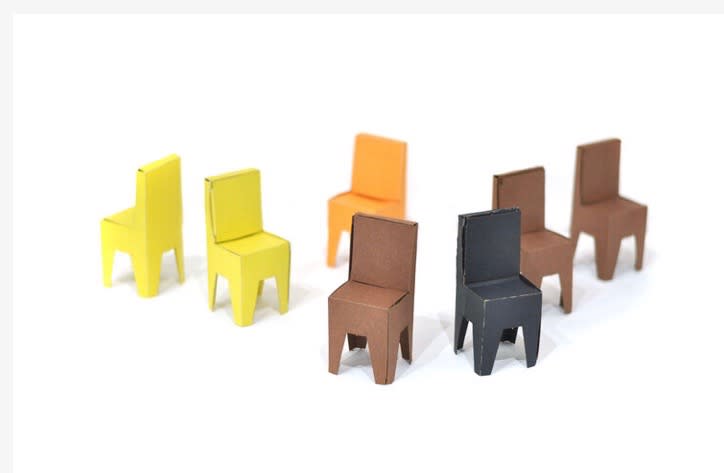 Free First Sunday / Free admission from 1-5 p.m. at LSU Museum of Art on Sunday, May 2
Walk downtown and explore art made by students during the East Baton Rouge Parish Schools Art Walk! LSU Museum of Art is excited to display student artwork along with other downtown Baton Rouge museums and venues. Student artwork at LSU MOA will be displayed in the lobby and on the 5th floor of the Shaw Center for the Arts. View all exhibitions at LSU MOA this day for free and pick up a fold-a-chair template sheet to color, design, and fold your own miniature chair inspired by the current exhibition, The Art of Seating: Two Hundred Years of American Design.
Image (above): Fold-a-Chair template examples designed by artist Eleanor Campbell Richards. These templates are available to pick up at the museum or online at lsumoa.org
Free Friday Nights / Free admission from 5-8 p.m. every Friday night at LSU Museum of Art
Enjoy free admission from 5-8 p.m. every Friday night at LSU Museum of Art. The museum is located on the 5th floor of the Shaw Center for the Arts downtown Baton Rouge. 
Thank you to the following sponsors of LSU MOA Free Friday Nights and Free First Sundays. We appreciate the support of Louisiana Lottery Corporation and IBERIABANK, a division of First Horizon, for sponsoring free admission and Louisiana CAT for sponsoring programming.
Mother's Day Shopping Sale at LSU Museum Store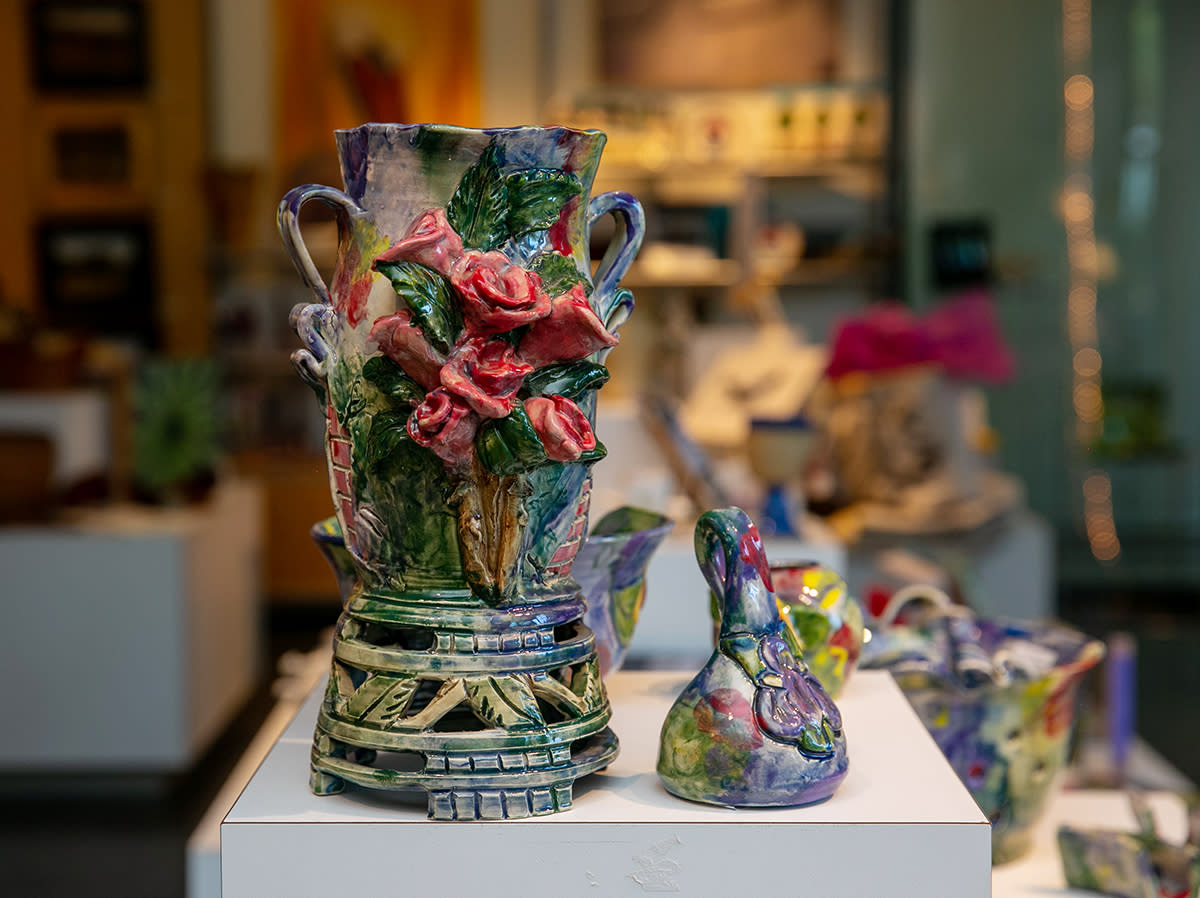 Mother's Day Shopping Sale / May 4-9 at LSU Museum Store
Find the perfect gift for Mother's Day at the LSU Museum Store from May 4-9. Enjoy 20% off one regular priced item and free gift wrap. LSU Museum Store is located on the 1st floor of the Shaw Center for the Arts. For more information, please contact LSU Museum Store Manager, LeAnn Russo at lrusso@lsu.edu
Current Exhibitions at LSU Museum of Art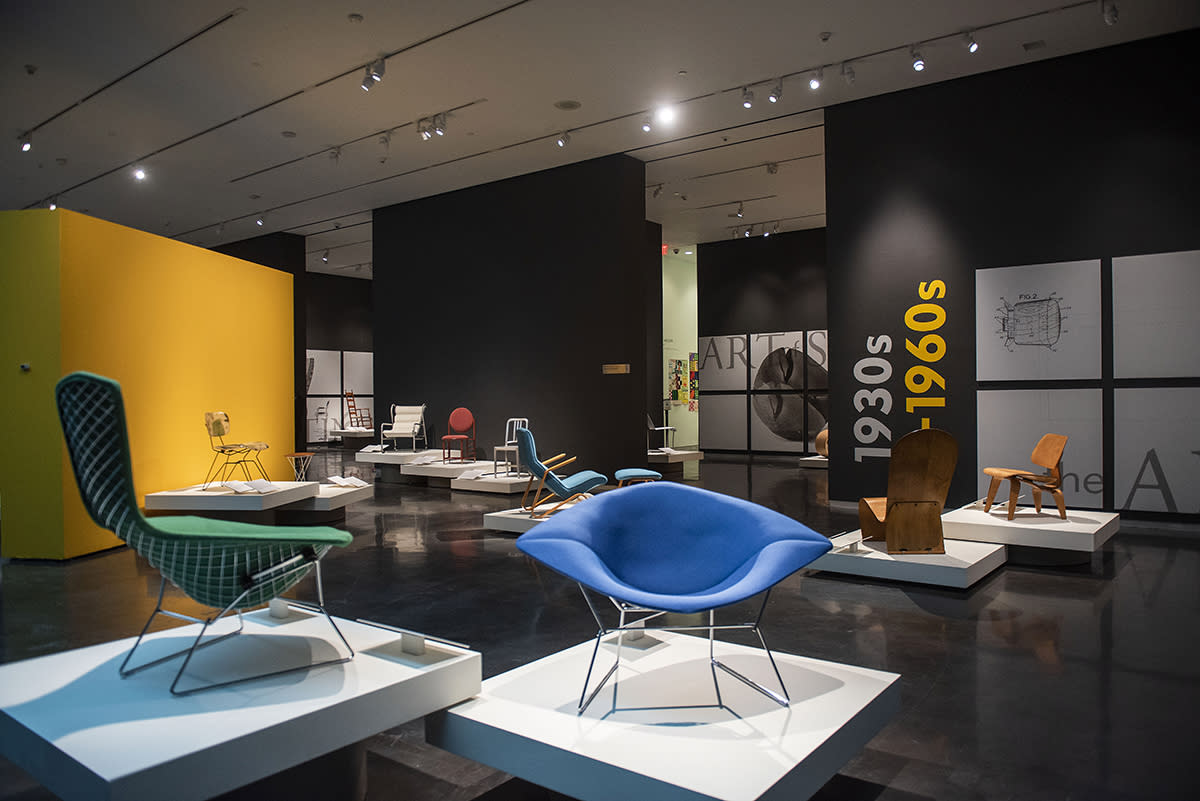 The Art of Seating: Two Hundred Years of American Design / on view until June 6
Features over 40 iconic and historic chairs from the mid-1800s to today's studio movement. Learn more about the exhibition click here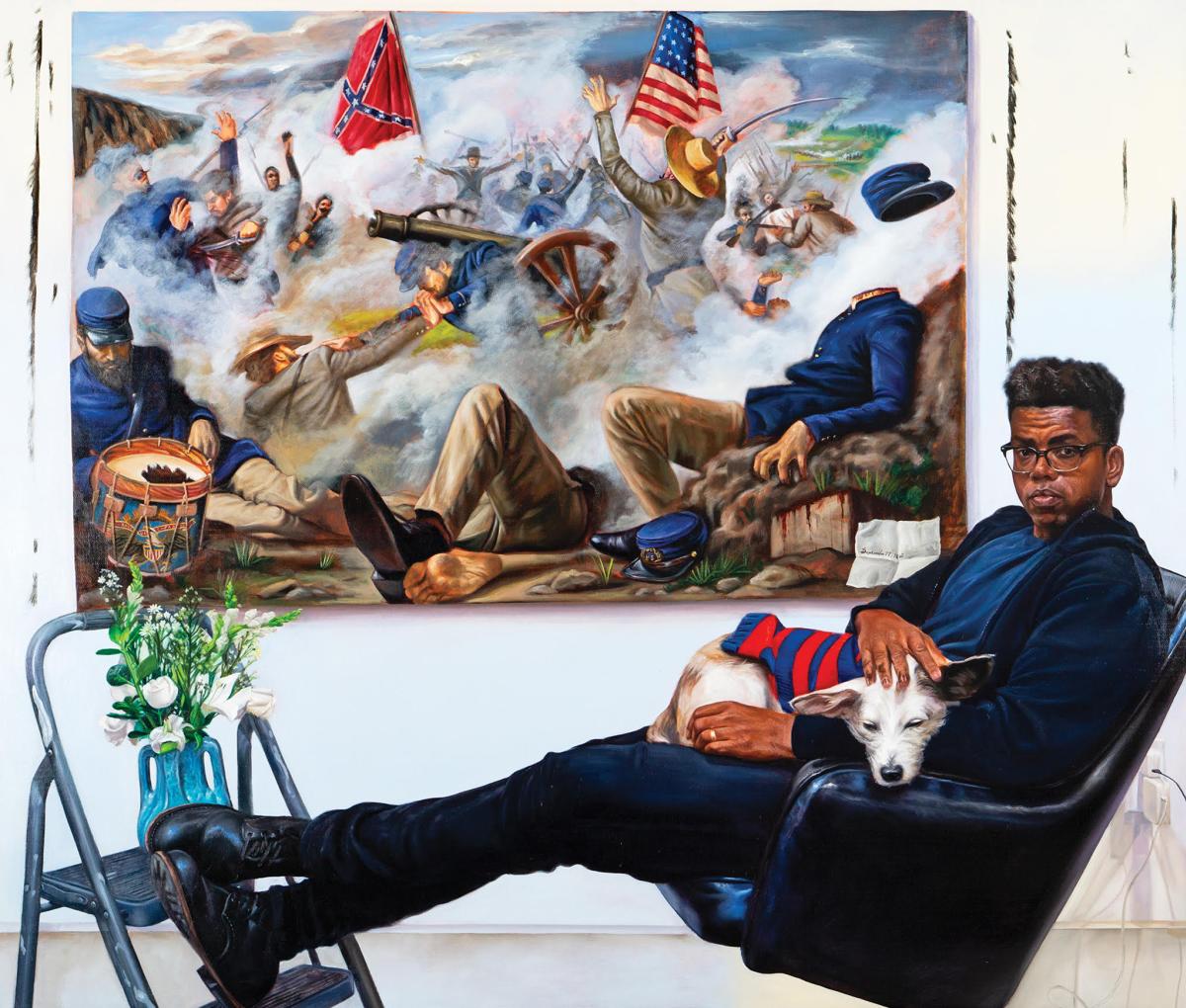 Collection Spotlight: Recent Acquisitions by Black Artists / on view until September 26
Featuring recent acquisitions from the LSU MOA permanent collection by Black artists including Gordon Parks, Carrie Mae Weems, Radcliffe Bailey, Whitfield Lovell, Mario Moore, Madelyn Sneed-Grays, and more. Supported by The Reilly Initiative for Underrepresented Artists and the generous donors to the LSU Annual Exhibition Fund. Learn more about the exhibition click here 
IMAGE (above): Mario Moore, During and After the Battle, 2020, oil on linen, LSUMOA 2021.2, Purchased with funds from Winifred and Kevin Reilly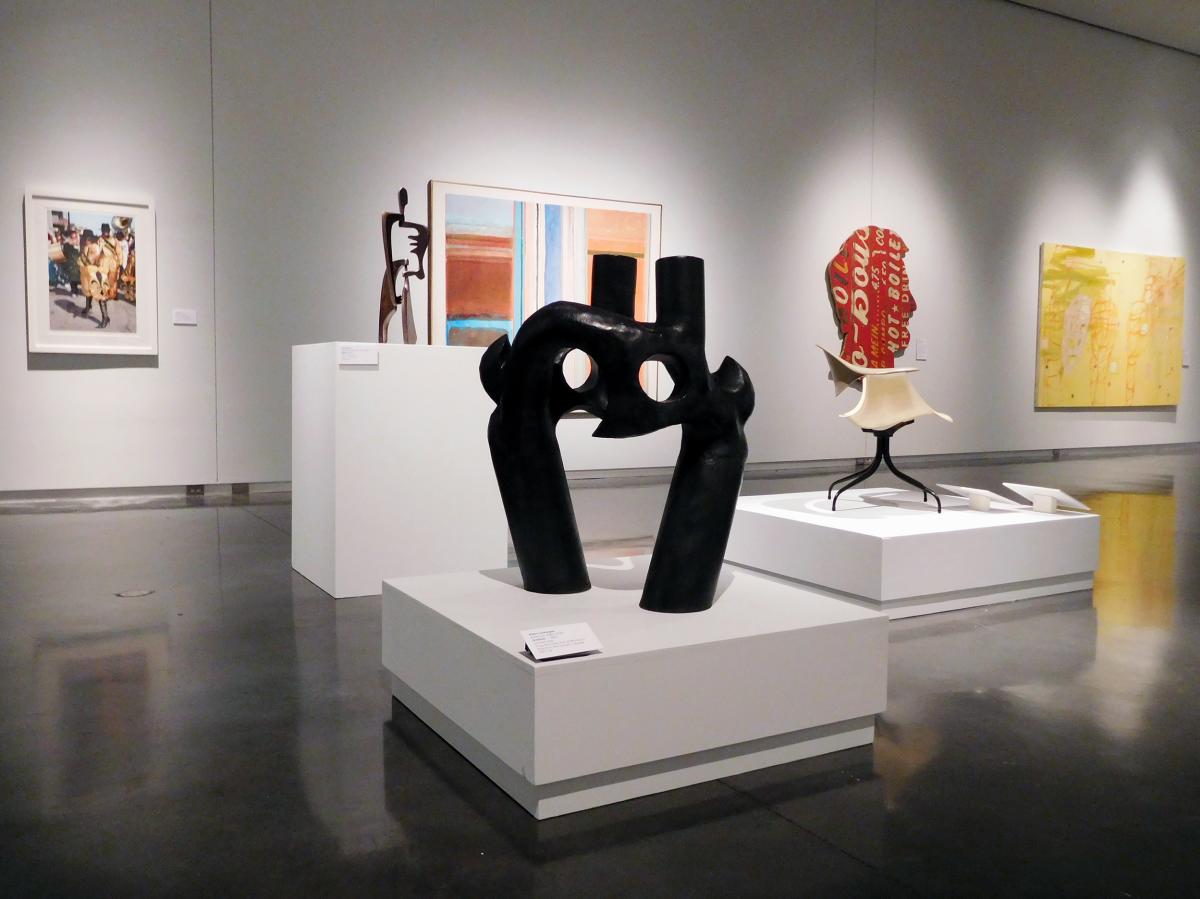 Art in Louisiana: Views into the Collection / ongoing and recently updated
Featuring works from the LSU MOA permanent collection. Includes: portraits, landscapes, Newcomb Pottery, New Orleans Silver, Chinese jade, and contemporary works. Image above is the Art in Louisiana Contemporary Gallery at LSU MOA.
Summer Exhibitions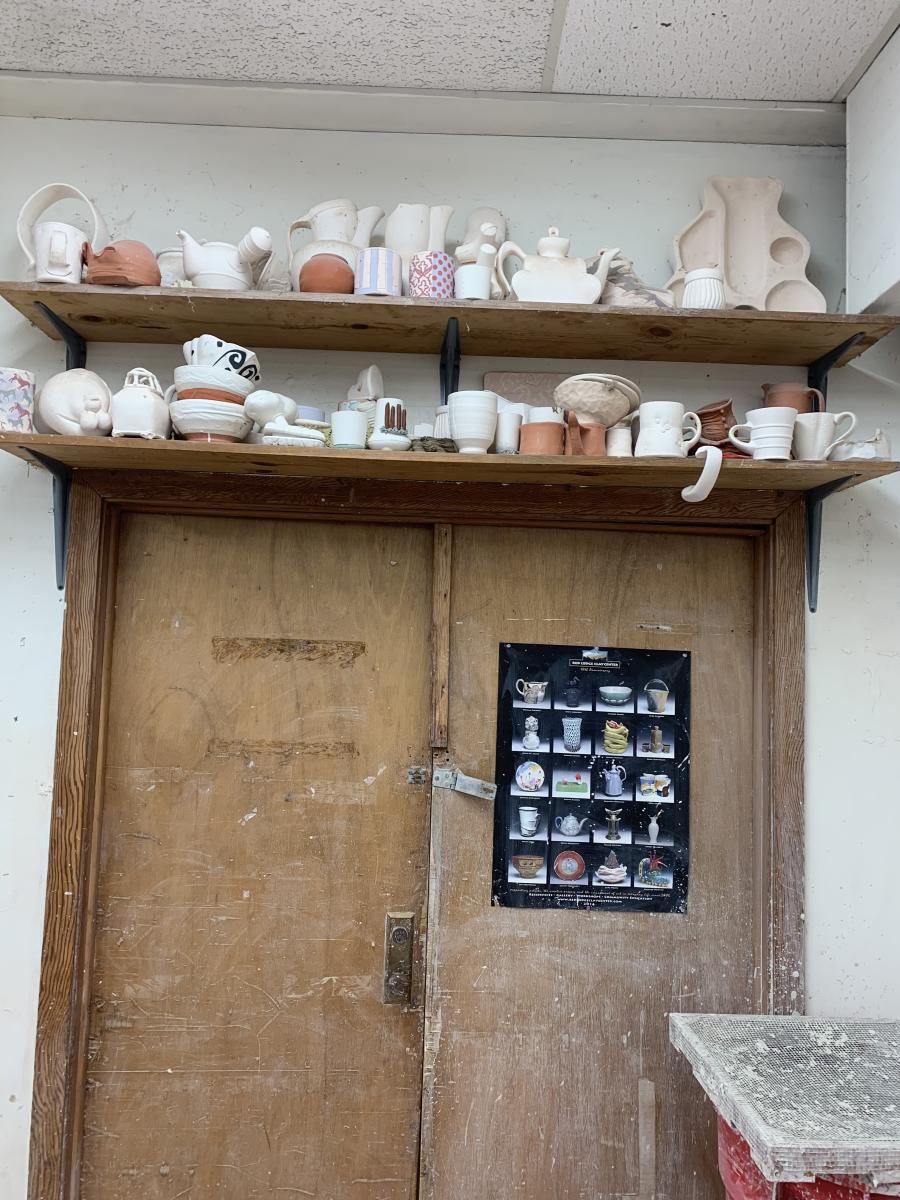 The Boneyard: The Ceramics Teaching Collection / on view July 8-October 17
This summer inspired by the visiting artist tradition, The Boneyard: The Ceramics Teaching Collection, will present the energy and legacy of ceramics demonstrations through bisqueware. Bisque refers to the state achieved after a wet clay demo is halted and fired once. What remains is a porous, unglazed record of the visiting artist's creative process that can be referenced year after year by professors and students. Included in this exhibition are over 200 bisque works that provide a valued resource for LSU School of Art's top-ten ranked ceramics program. The ever-growing collection will be displayed at LSU MOA to imitate the classroom use of the boneyard. Faculty and instructors pull bisqued objects from the shelves in order to highlight specific techniques and attributes of form only to return the bisque back to the shelf so they can grab another set of objects. This exhibition will feature rotating displays and a demonstration space that will be activated by MFA students, local artists, and visiting artists to allow museum visitors to share in the boneyard tradition—to watch clay transform and to see artist-specific techniques shared in the openness of the craft tradition. This exhibition is a collaboration between LSU Museum of Art and LSU School of Art and is curated by LSU Ceramics Associate Professor Andy Shaw with LSU MOA Curator Courtney Taylor and LSU MOA Educator Grant Benoit.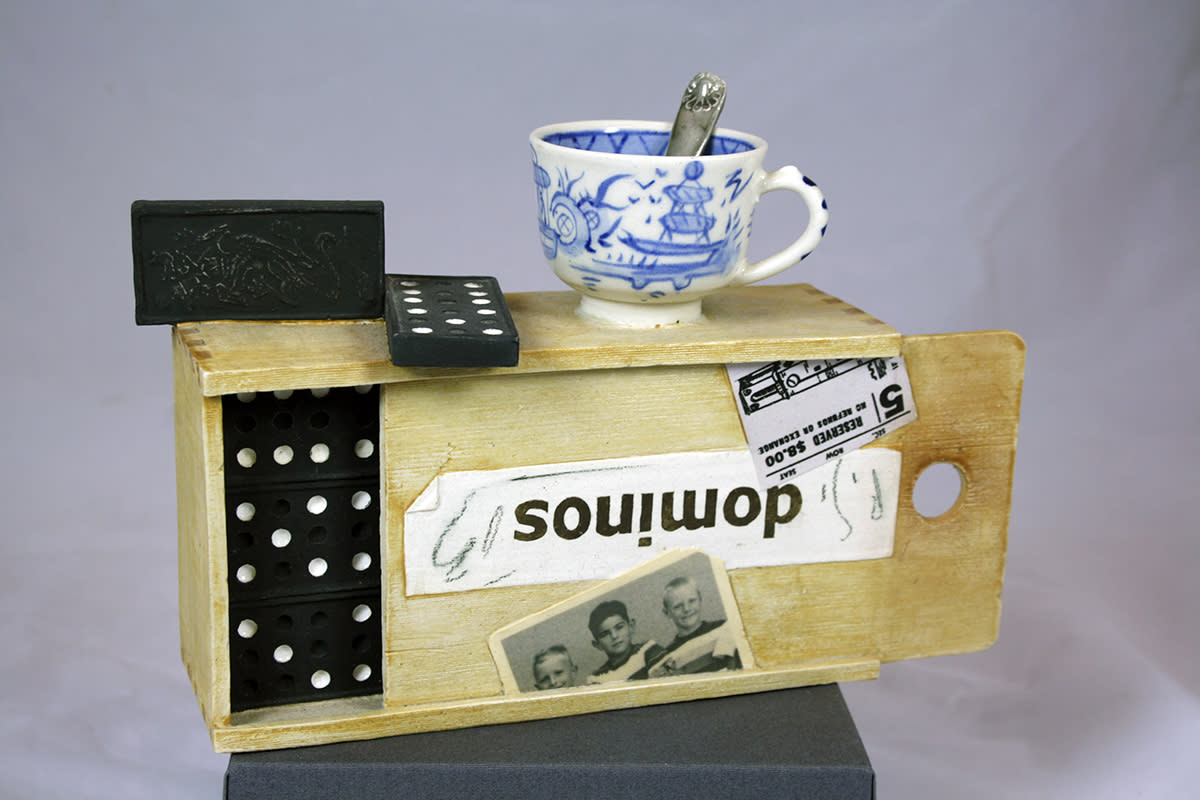 Form & Fire: American Studio Ceramics from the E. John Bullard Collection / on view July 8-October 17
This exhibition will, for the first time, share selections from a group of ceramic works on long-term loan to the LSU Museum of Art from E. John Bullard. This collection will be exhibited and studied by the public and students in support of LSU's top-ten ranked ceramics program. These works are a promised gift and range broadly in technique and style. This collection of 100 works is comprised of artworks by 68 artists, including important figures in ceramics history such as Andrea and John Gill, Vivika and Otto Heino, Ken Ferguson, Wayne Higby, Roberto Lugo, Gertrud and Otto Natzler, Don Reitz, Daniel Rhodes, Richard Shaw, Charles Smith, Paul Soldner, Akio Takamori, Robert Turner, Peter Voulkos, Kurt Weiser, and Marguerite Widenhain. Most of these works are functional wares whose design, surfaces, and glazing activates our senses; the sculptural and visual/tactile experience is heightened through the hands of these master artists. The materials and techniques are unique in each work, while also acting in dialogue with history and each other. Ceramic art was reconsidered and recognized for artistic and historic achievement in the 20th century. These artists' aesthetic achievements, through craft processes, rival the achievements of any other artistic medium. In some cases, this collection contains multiple works by individual artists, showing a range of forms, styles, and glazing techniques. We encourage visitors to contemplate these works in the broad context of modern and contemporary art history. The clay of the earth has been formed and fired and the magic of the kiln is evidenced within each work. This exhibition is curated by LSU MOA Executive Director, Daniel E. Stetson.
 ABOUT THE COLLECTOR E. John Bullard is Director Emeritus of the New Orleans Museum of Art. His distinguished career as Director and CEO at NOMA spanned 37 years. In retirement his artistic love has manifested in an abiding interest in ceramics and in a short seven years his collection has grown to around 1,000 objects. For more info on this exhibition, please contact LSU MOA Executive Director, Daniel E. Stetson dstetson@lsu.edu
Image (above): Richard Shaw, Dominoes, 2003, polychrome glazed, porcelain with overglaze transfers
Upcoming LSU MOA exhibitions info: click here
Virtual Resources
Free Educational Resources Online includes interactive PowerPoints, step-by-step activity blog posts, downloadable activity worksheets, and more
https://www.lsumoa.org/ed-resources
Watch Virtual Programs on LSU MOA YouTube Channel
https://bit.ly/lsumoatv