National Travel and Tourism Week  
May 6 - 12, 2018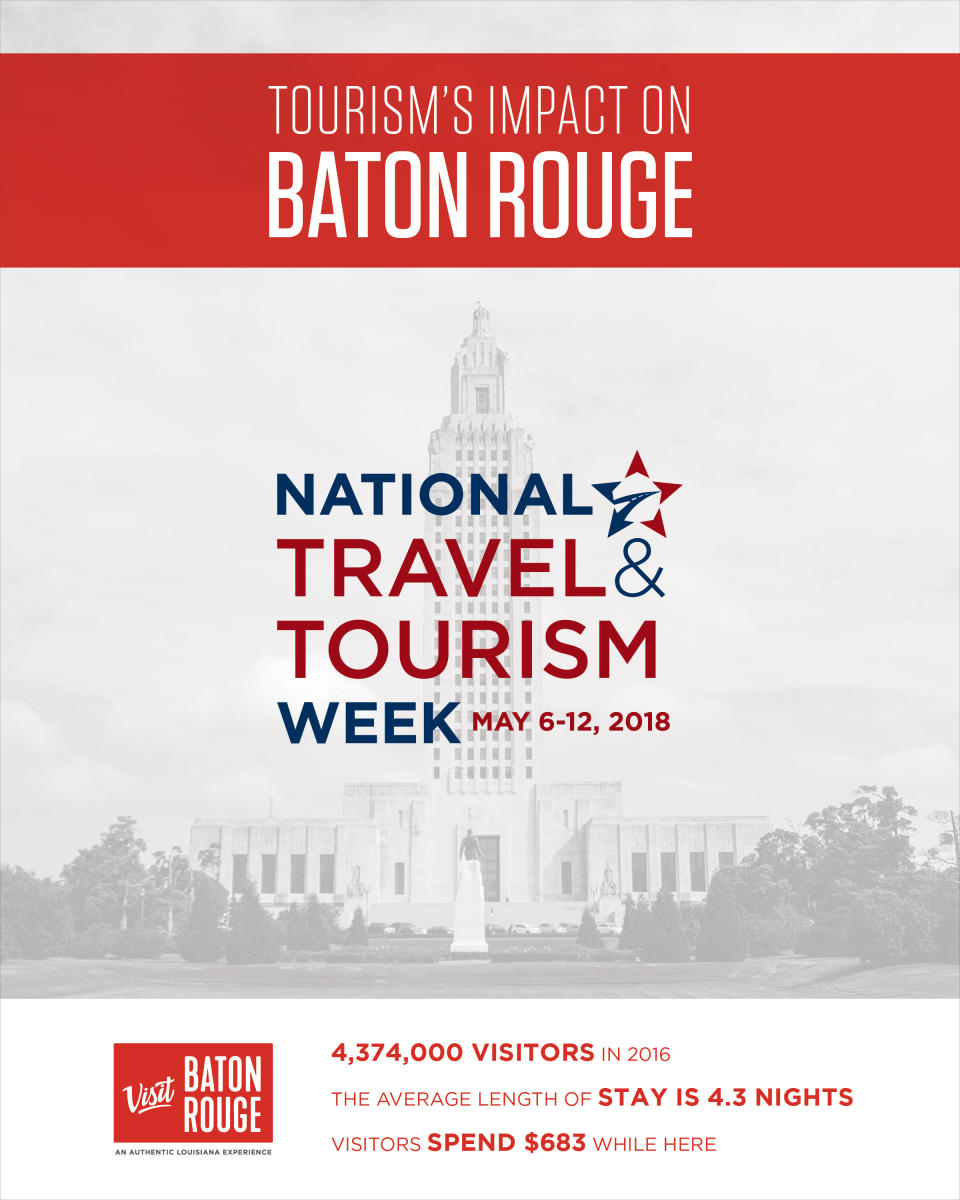 Every year, the U.S. Travel Association uses National Travel and Tourism Week to promote the impactful contributions travel markets and organizations make to the economy.
This year, Visit Baton Rouge will celebrate by offering complimentary lemonade to our guests at various hotel clusters throughout the city!  Partnering with the Louisiana Lemonade food truck, Visit Baton Rouge and hotel staff will have the opportunity to educate on the economic value of tourism and thank our guests for coming. 
The truck will visit different areas of Baton Rouge each day from 10 am – 4 pm as follows:
Monday, May 7 – College Drive and Acadian
Tuesday, May 8 – Airline and Sherwood
Wednesday, May 9 – Siegen, Bluebonnet, Essen  ( Soccer Press Conference at Burbank Soccer Complex)
Thursday, May 10 –  Airport, Downtown, and LSU
In Baton Rouge, we'll be highlighting the faces of the Baton Rouge Travel and Tourism industry from our hotels, restaurants, attractions and other partners. These people are on the front line, representing our city every day, and their hospitable nature leave a positive impact on the visitors to Baton Rouge.