Coronavirus Information for Baton Rouge
*Please note: The City of Baton Rouge and State of Louisiana is requiring face masks to enter businesses until further notice. Face Covering Order Guidance
Visit Baton Rouge has taken several measures to follow federal, state and local mandates as well as to continue to support local businesses during this difficult time. Out of an abundance of caution, Visit Baton Rouge visitor centers and offices remain closed to the public until further notice with the exception of our visitor center located downtown at 359 Third Street.
As our city and state enter in Phase Three of reopening we will remain cautious and vigilant in best practices for combating the spread of Covid-19. Our hospitality partners including hotels, restaurants, attractions and retailers are taking the proper precautions for a safe opening. A detailed outline of current restrictions can be found below.
The statewide mask mandate will remain in place.
Restaurants, spas, salons, gyms and many other businesses can now operate at 75% capacity – if they can maintain social distancing.
Indoor social gatherings will be limited to the lesser of 250 people or 50% capacity of the facility. Outdoors, crowd sizes are limited to 50 percent capacity, up to 250 people, if people will be in close proximity and social distancing is not possible. 
Bars must close at 11 p.m., with the last call for drinks at 10 p.m.
Bars are restricted to 25% customer capacity, with up to 50 customers indoors. Outdoor bar spaces are also limited to 50 customers, and all bar patrons must be seated at tables and receive tableside service from bar staff, rather than ordering at the counter.  
No live music will be allowed in bars. When re-opened, no one under the age of 21 is permitted in any bar.
Restaurants must also stop on-premises alcohol sales at 10 p.m.
Casinos will stay at 50% capacity and 75% of their gaming positions. They will also be required to end on-site alcohol sales at 10 p.m.
Sporting events, like college football games, will operate at a lesser capacity of 25% and without alcohol sales.
To our visitors: We thank you for visiting Baton Rouge. Our visitor center located at 359 Third Street in Downtown Baton Rouge is open, allowing one visitor inside at a time and requiring the wearing of a mask to enter.
We're available via email at info@visitbatonrouge.com and via our regular phone lines at (225) 383-1825 or (800) 527-6843. We also encourage you to check our website, www.VisitBatonRouge.com  for available virtual resources including digital brochures, maps and a list of businesses in operation.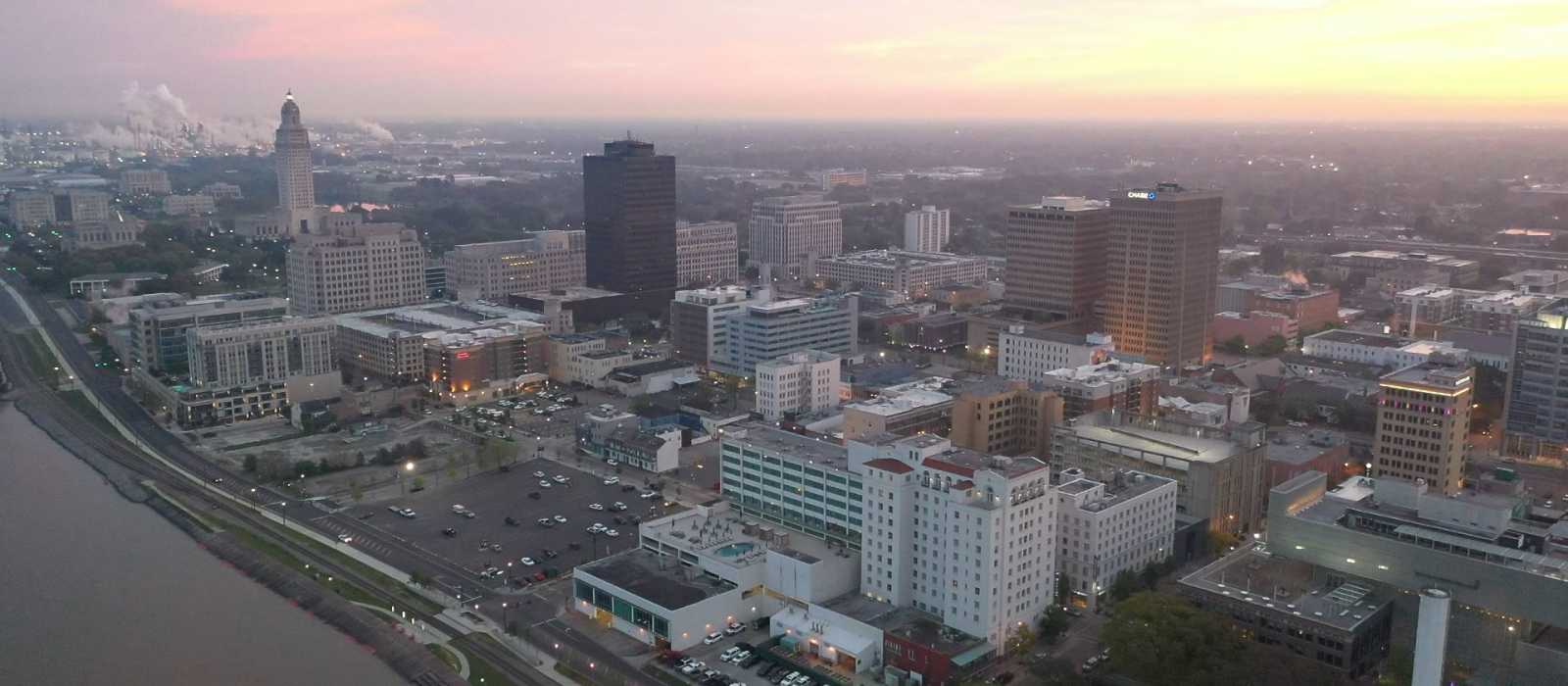 Discover Baton Rouge Online
Virtual museum tours, online cooking classes, live animal videos from the zoo and more!