Coronavirus Information for Baton Rouge
Visit Baton Rouge has taken several measures to follow federal, state and local mandates as well as to continue to support local businesses during this difficult time. Out of an abundance of caution, Visit Baton Rouge has determined it is in the best interest of our staff and visitors alike to close our offices and visitor centers until further notice. Our staff will remain working remotely and continue to remain in contact with state and local officials as well as our hospitality community partners.  
During this time, as events are cancelled and postponed, we will work diligently to update our events calendar and share any information as we receive updates.  
To our visitors: We thank you for visiting Baton Rouge. While our office is closed, we are still available to assist you virtually at this time. We're available via email at info@visitbatonrouge.com and via our regular phone lines at (225) 383-1825 or (800) 527-6843. We also encourage you to check our website, www.VisitBatonRouge.com and that of the City of Baton Rouge website, www.brla.gov to monitor closures and for a list of open businesses.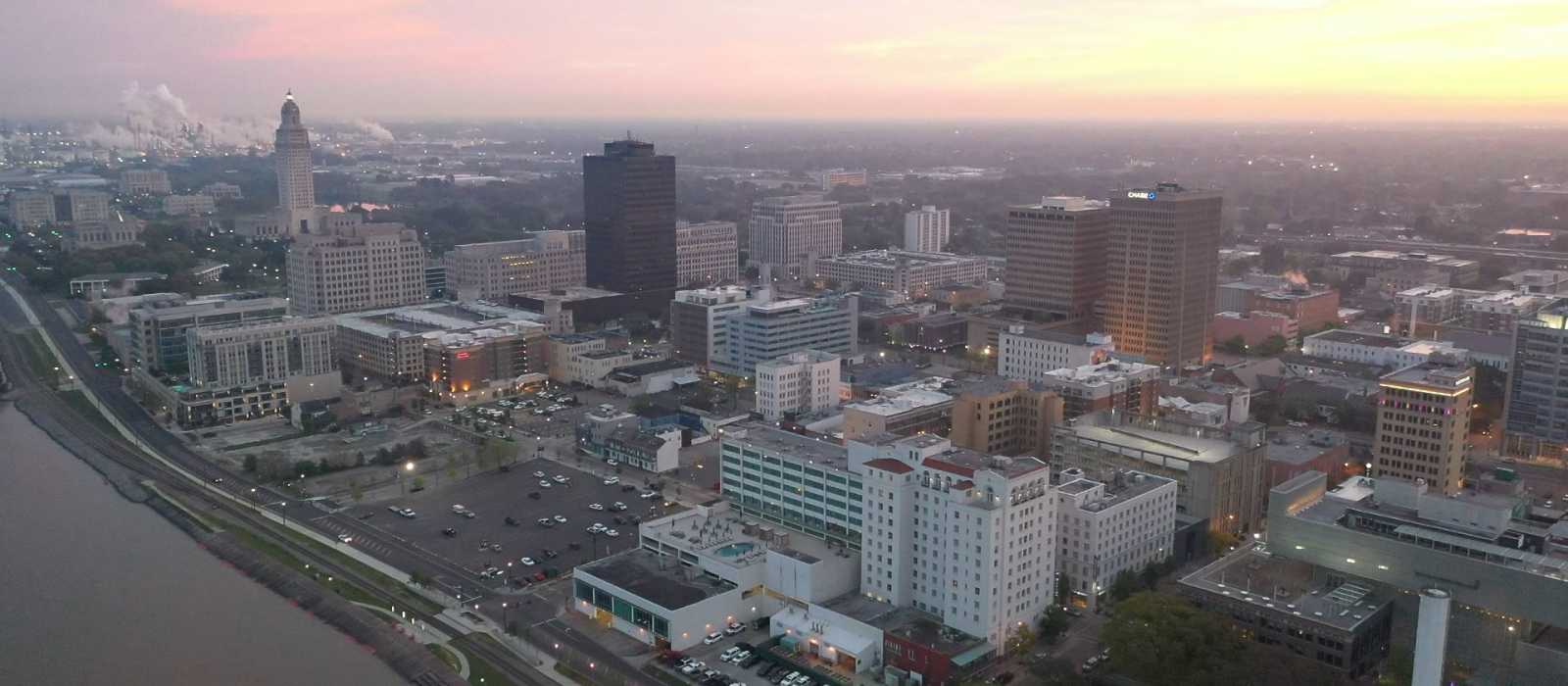 Discover Baton Rouge Online
Virtual museum tours, online cooking classes, live animal videos from the zoo and more!
​More Information
Effective 3/16/20 Louisiana Governor Jon Bel Edwards issued an updated public healthy emergency proclamation which requires restaurants to operate only through take out, drive-through or delivery orders. In addition, bars, movie theaters and casinos will be closed until at least April 13th. 

Visit Baton Rouge understands the great importance of this potential threat to our community, and out of concern for both visitors and locals will take all necessary precautions as advised by the proper authorities to ensure we take a proactive approach in regards to travel & tourism.
Visit Baton Rouge staff will maintain open lines of communication with our state, local and national partners during this time to ensure we are receiving the most up to date guidance in regards to the virus and protective actions, if any, that should be taken.
Our team  will follow guidance set forth by both Destinations International, the State office of Tourism, the Louisiana Department of Health (LDH) and the Center for Disease Control and Prevention (CDC).
We are dedicated to remaining in contact with our local tourism and hospitality industry partners to ensure they are informed of any developments and of any proactive measures our organization will take.
We ask travelers and our local partners alike to take the necessary precautions and follow guidelines set forth by the CDC including the following:

Increase frequency in wiping down surfaces
Providing hand sanitizer in common areas for guests and visitors
Washing hands frequently and properly
Helpful Links
State of Louisiana Coronavirus Information
For information on the virus, COVID-19, please visit the link here to be directed to the CDC Website: https://www.cdc.gov/coronavirus/2019-nCoV/summary.html
CDC Travel information regarding COVID-19
Guidance for Mass Gatherings and Large Community Events
Louisiana Department of Health Information
Louisiana's Governors Office of Homeland Security and Emergency Preparedness
For additional questions or media requests, please contact Visit Baton Rouge Communications Specialist, Meredith Conger.