Fall Activities in Baton Rouge
When the southern air begins to cools down, the city of Baton Rouge ramps up with activities, events and things to do for all those interested in a good time. Outdoor festivals fill the park and family-friendly events make for quality time spent together. It's the perfect opportunity to make your way through attractions with ease or explore one of our many public parks with paths that wind through our unique and indigenous foliage and wildlife. Becoming a go-to destination for Halloween, Baton Rouge is home to The 13th Gate, ranked one of the best haunted houses in America. All October long, enjoy the Fifolet Halloween Festival's events and more. 
Everyone knows fall means football, but Baton Rouge takes it to another level. Home to two major universities, Southern and LSU, each campus ignites with spirit and outdoor tailgating revelry. Experience a fall game day in Baton Rouge and get a taste of Baton Rouge's hospitality and unique culture.
Outdoor festivals like the Book Festival, the Veterans Day festival and parade, and White Light Night combined with outdoor concert series like Live After Five, Rock N' Rowe and Sunday in the park, bring the best of entertainment to the beautiful outdoors. It's not too soon to think about holiday shopping either and Baton Rouge hosts many makers markets and other opportunities to buy locally made gifts.
If you're in town for Thanksgiving or planning on hosting the family at yours, discover Baton Rouge restaurants open during the holidays or available for catering so you can spend more time with the ones you love. 
Regardless of how you spend fall, make the most of it in Baton Rouge!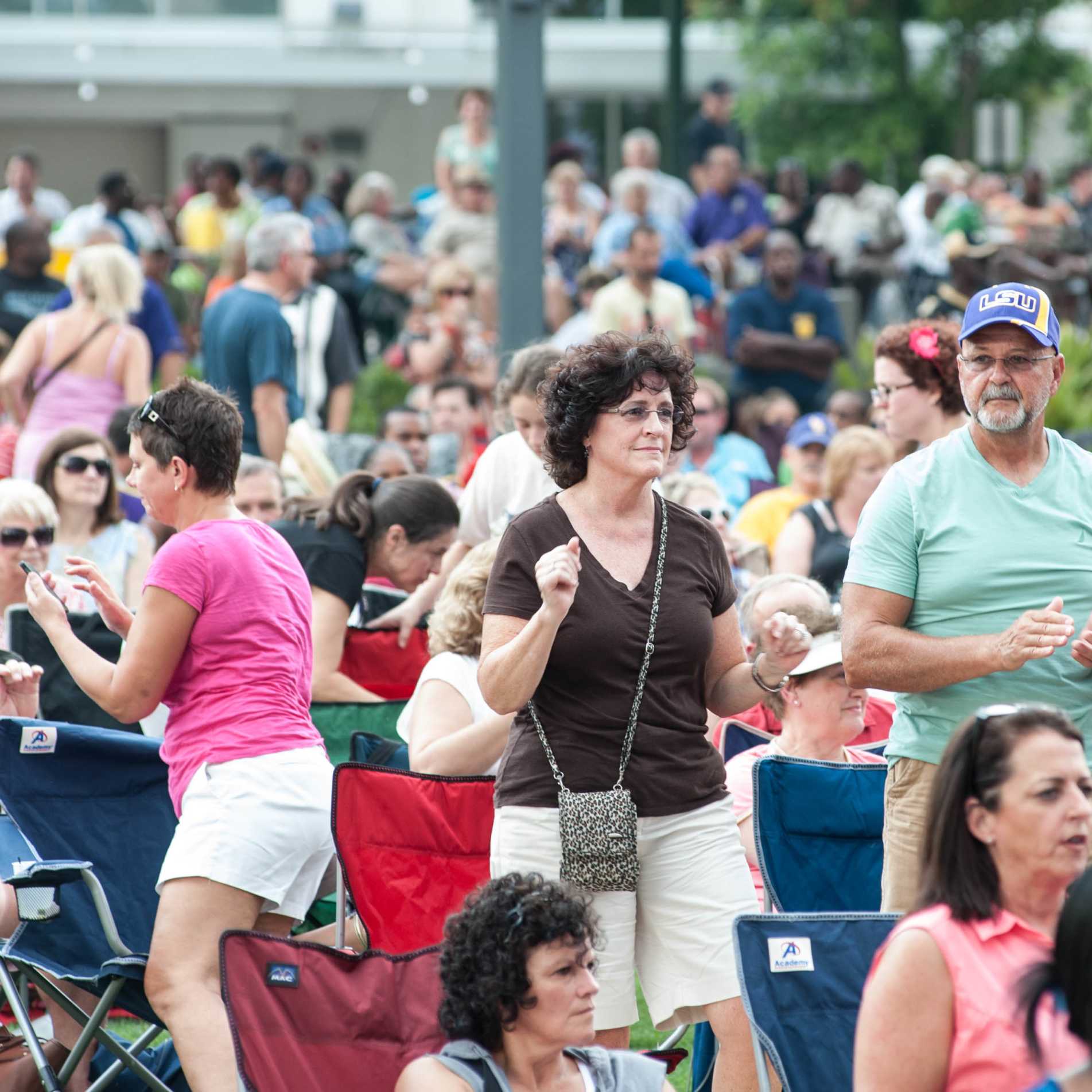 Want to see what's going on during your upcoming stay? Check out what's happening in the Red Stick.
#ExploreBatonRouge on social