LSU Football
Here in Louisiana, we are known to have a good time and LSU football is no exception. If you've never experienced a Saturday night in Death Valley or a tailgate on the LSU Parade Grounds, you're in for a treat!
As the Capital City, we also like to think of ourselves as the tailgating capital of the world where we relish in school pride, feast on local cuisine and immerse ourselves in all things football. Come listen to the Golden Band from Tigerland and witness Baton Rouge's southern hospitality for yourself. The LSU fans will take you in and treat you like family, so our best recommendation is to don your Game Day gear and head to campus for an unforgettable experience!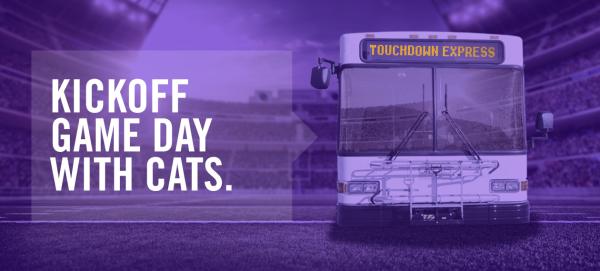 CATS is bringing back its very popular Touchdown Express service for all 2019 LSU home games this football season, helping to transport LSU fans and visitors to and from Death Valley and keeping many cars off of campus and out of traffic in the process.