LOUISIANA MARATHON In Baton Rouge
January 14 - 15, 2023
The Louisiana Marathon is more than a just race—it's a reason to get outdoors and explore the State's Capital City. While things may look a little different this year to ensure safety is our top priority, we can assure you that our love for life and celebration is stronger, but we've learned to do it safely. We're here to help make your time here a truly unforgettable experience—before and after your race. So, whether that means discovering something new or looking for a pastime favorite, Baton Rouge offers a diverse selection of restaurants, attractions, and cultural experiences.
Event Quick Links:
Marathon Details - When and Where
Registration - Register for the Louisiana Marathon, Half Marathon, Quarter Marathon, 5k and Kids Marathon.
A RACE FOR EVERYONE
The Louisiana Marathon was established in 2012 in Baton Rouge, La., and is a multi-race format that has a distance for everyone.
The race starts at the Louisiana State Capitol and you'll find that the courses are flat, fast and festive paths that take runners from downtown, through the University Lakes, the Louisiana State University campus and through historic river town neighborhoods. 
The race prides itself on the ability to infuse Louisiana culture into all elements of the race both as a celebration & introduction to the culture of Louisiana. From the cypress tree-inspired logo to dining options located throughout the city, we showcase the best that Louisiana has to offer.
Get ready and #GeauxRun!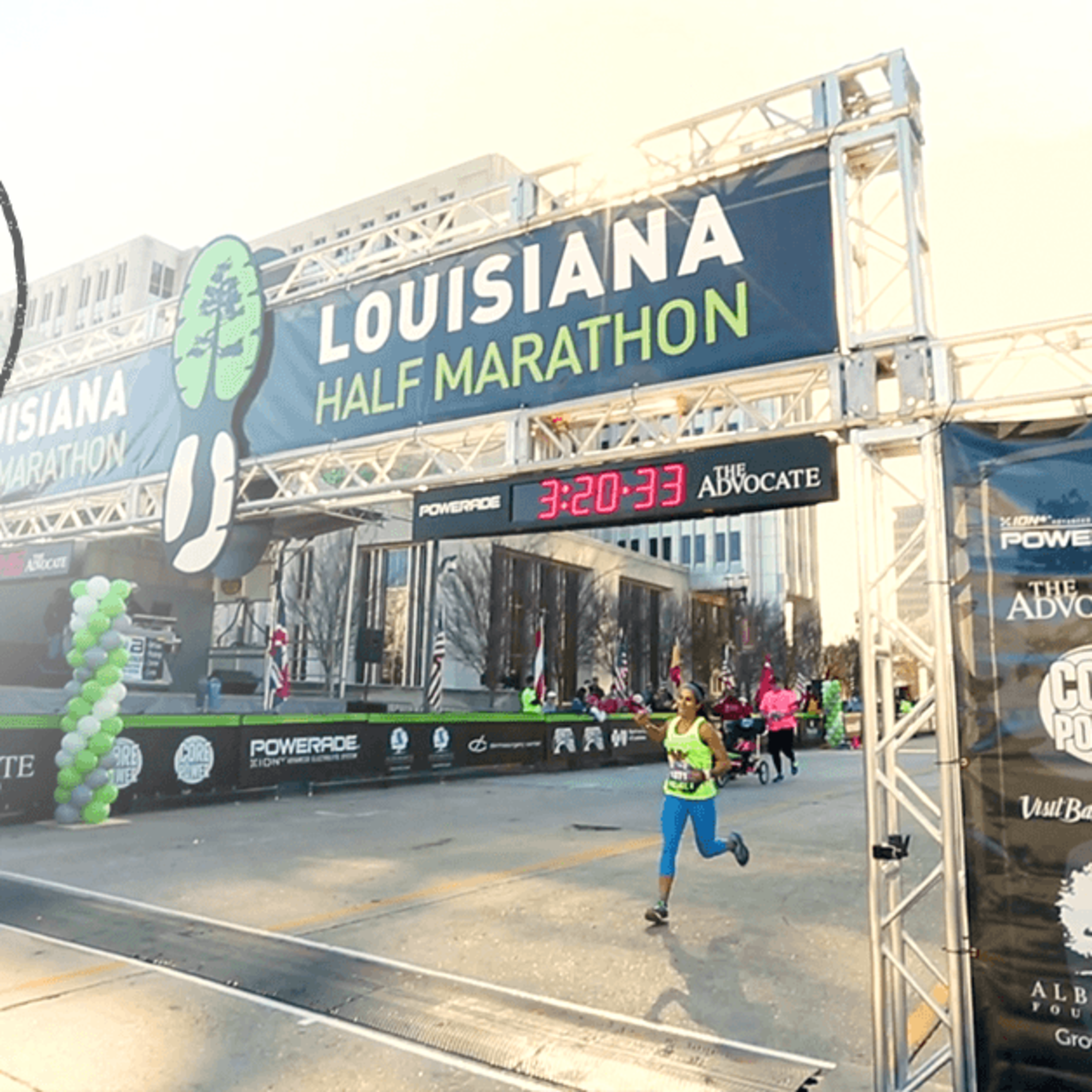 If you are running in the Louisiana Marathon, that means that you are running in one of the best...