Celebrating 4th of July in Baton Rouge
Making plans for the Fourth of July? There are plenty of events and venues in Baton Rouge celebrating America's Independence.
Annual Fireworks Show
Most patriotic of all is the annual fireworks show in Downtown Baton Rouge over the Mississippi River! Baton Rouge's Fourth of July Spectacular welcomes thousands of guests from around the country dressed in their best red, white and blue for an evening-long event of fun, ending with a breathtaking fireworks display overlooking the mighty Mississippi. Given covid, this year WBRZ is planning a primetime event "WBRZ's Fireworks on the Mississippi Extravaganza" that will allow for everyone to participate in the show without having to gather. The show will feature local musical guests performing patriotic music with a finale of fireworks from a previous year. The special will air Saturday, July 4th at 8:00 PM.
WBRZ News Anchors, Michael Shingleton and Sylvia Weatherspoon will introduce the musical guests. Artists include: The Michael Foster Project, Parish County Line, Esco McCollum Jr. ft EM3, and Chaislyn. The musical artists will play uniquely Louisiana songs and patriotic music. The Arts Council of Greater Baton Rouge was instrumental in lining up the talent and selection of the bands.
The "WBRZ's Fireworks on the Mississippi Extravaganza" telecast will be broadcast on WBRZ Channel 2, WBRZ+ 2.2 and streamed on WBRZ.com and WBRZ's Facebook live page.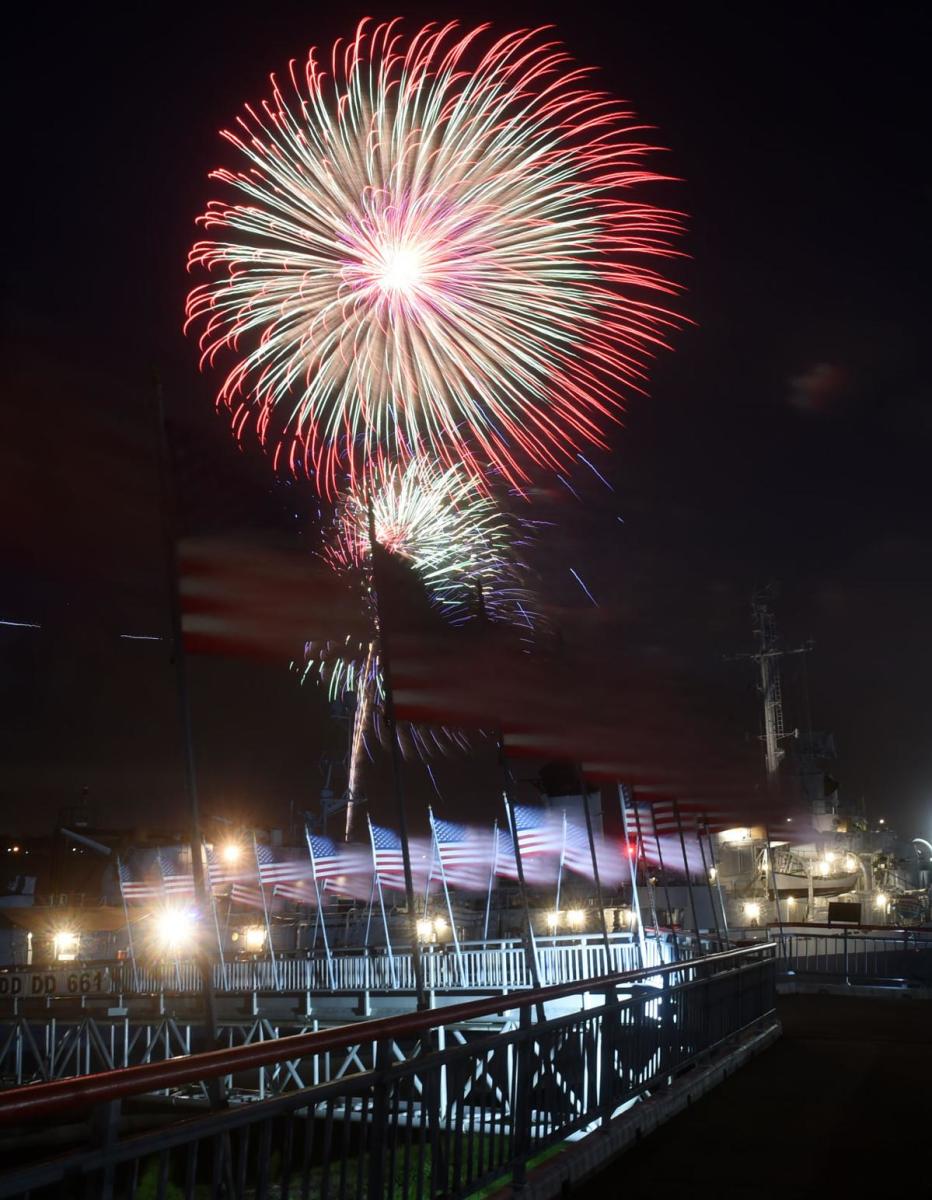 Photo by Patrick Dennis for The Advocate
More 4th of July Events in Baton Rouge
There are also Baton Rouge parades and concerts to celebrate the 4th of July! If plans are keeping you in or around Baton Rouge there are plenty of events taking place during the holiday weekend. Make plans to dine with the locals at area restaurants, relax at one of our hotels, and find unique items at area shops.