Back To Previous Page
Louis Armstrong Red Beans Package ...Who Knew Mondays Means so Much?
Redeemable: December 1, 2020 - December 1, 2021
Monday is traditionally wash day in Louisiana. Cooking red beans and rice gave cooks of the house time away from the kitchen to do the laundry. Offer includes: - Monday night stay - $25 Voucher to George's Southside for Red Beans and Rice or any other of George's great specialties. May be added to any room. Must BOOK DIRECT for a Monday night and add this $25 voucher to your stay. Under "Special Rates", click on "Promotion Code". The promo code for this package is RedBeans. NOTE: Not available during special events, holidays or citywide convention dates. Cannot be combined with any other discount.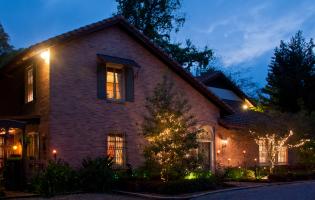 Conveniently located 4 miles from LSU on historic Highland Road, The Stockade is listed on the...