List25.com just came out with a list of the "25 Loudest College Football Stadiums." And only the most-deserving could take #1. 
A stadium that has been said to be "

one of the most dreaded road playing sites in all of college football," a stadium so loud it registered on the 

seismograph as an 

earthquake, a stadium where purple and gold blood flows through the 92,000+ fans....the one and only DEATH VALLEY! 
If you've never heard this..."Ladies and Gentlemen, the sun has found its home in the western sky, it is now Saturday night in Tiger Stadium... Here comes your Fighting Tigers of LSU!," you need to make a trip down to Baton Rouge to watch the Tigers play!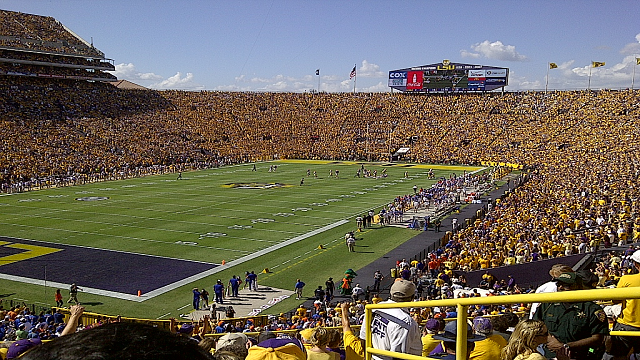 davesmancave.com
2. The Horeshoe
3. The Swamp
4. The Autzen Zoo
5. Happy Valley
6. Neyland Stadium
7. Camp Randall
8. Memorial Stadium Clemson
9. Lane Stadium
10. Sanford Stadium
11. LA Memorial
12. Michigan Stadium
13. Kyle Field
14. Kinnick Stadium
15. Mountaineer Field
16. Doak Campbell Stadium
17. Spartan Stadium
18. Texas Memorial Stadium
19. Oklahoma Memorial Stadium
20. Jordan - Hare Stadium
21. Bryant-Denny Stadium
22. Carrier Dome
23. Williams-Brice Stadium
24. Faurot Field
25. Bronco Stadium
Where is your favorite place to watch college football?? Let us know in the comments below!
Tweet
Posted by:
Christy Chachere, Visit Baton Rouge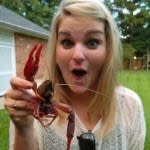 Christy is the Communications Coordinator for Visit Baton Rouge. Born and raised in Louisiana, she loves everything southern and charming. After graduating from LSU in 2011, she began her new journey promoting our lovely city day after day! She's loves everything Baton Rouge has to offer travelers and locals alike and will keep you in the know! You can find her social-mediaing for us on here, Facebook,Instagram, Twitter, Pinterest, LinkedIn and more! #GoBR