The conclusion of Epiphany officially begins the Mardi Gras season in south Louisiana, and even more excitingly– means the start of King Cake season. The beloved carnival treat is a tradition that Baton Rouge bakeries have been serving up for decades.
From now until Mardi Gras Day, (March 5, 2019), hundreds of thousands of King Cakes will be consumed. They're shipped across the country to homesick natives, waited in line for, sought over in every office building, and Baton Rouge locals are passionate about their favorite bakeries and flavors. From traditional, to new-age twists and king-cake flavored items, no two are the same.
So instead of arguing about it in Facebook comments, this year put your passion for your favorite king cake to a vote!
Louisianans from across the state can visit KingCakeSnob.com, the definitive online ranker for King Cake enthusiasts, today through Feb. 21 to cast their votes and watch as their favorite cakes rise through the ranks. Those who participate in voting are also automatically entered to win a weekly drawing for a free king cake!
How it works
Visit KingCakeSnob.com and enter your email address to begin rating and reviewing King Cakes. After answering a few festive questions about King Cakes and Mardi Gras, participants can select a Baton Rouge bakery and specific King Cake from a drop down menu or add new ones. Participants will then rate their selected King Cake on presentation, flavor, freshness and uniqueness. They will also be able add a photo of their King Cake and leave a review. The best part? Rate as many King Cakes as your heart desires! 
Happy Voting and Happy Carnival!
More Mardi Gras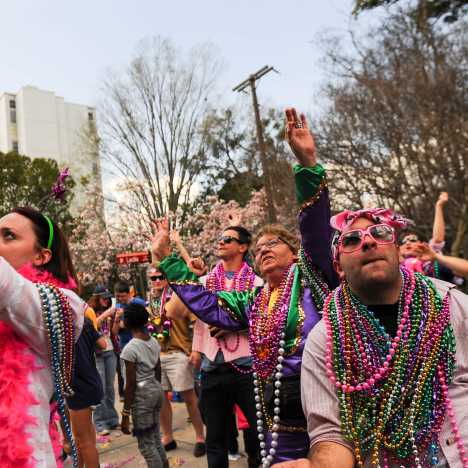 From Spanishtown to MidCity Gras, see when and where your favorite Baton Rouge parades roll!