You don't have to buy that doggie in the window, but you can take him for a walk. An adorable mixed terrier pup named Huey greets guests at the pet-friendly 
Hotel Indigo Baton Rouge Downtown Riverfront
, in honor of the state's former Gov. Huey P. Long
The boutique property on the corner of Convention and Lafayette streets is a short walk to the Shaw Center for the Arts, the Louisiana Old State Capitol and the offices of Visit Baton Rouge. The trendy, smoke-free hotel is an IHG Green Engage Hotel. They even lend bicycles to guests who wish to see the sights
We checked in on a Thursday night and chose valet parking, costing $16. The small lobby is next to the King Bar & Bistro, which serves breakfast, lunch and dinner. The highlight of the evening was the live music. Local musicians played classic standards and romantic moonlight love songs while a couple danced on the postage-stamp floor space.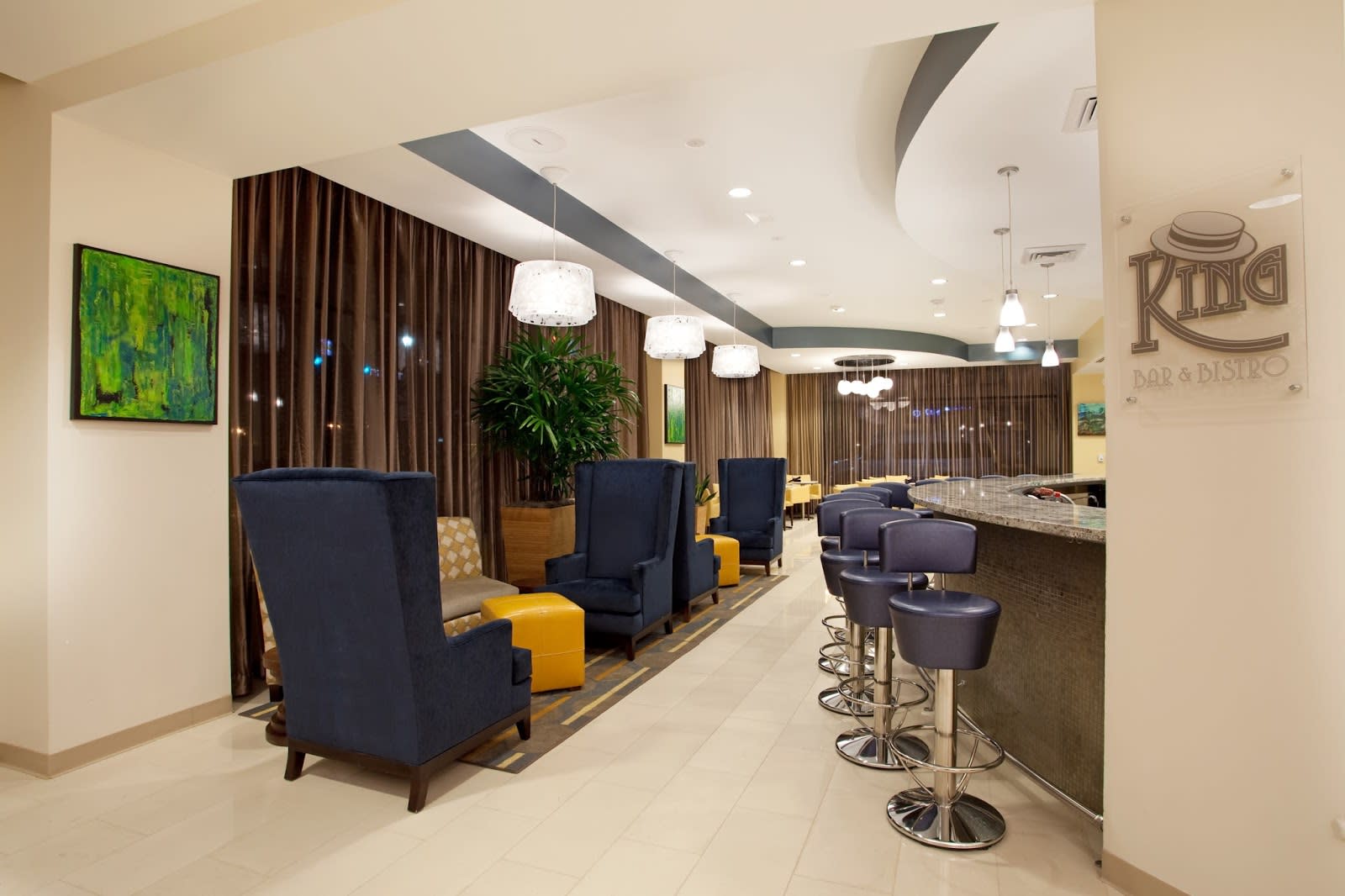 The friendly staff gave us keys to our second-floor standard king-sized room. Taller-than-average ceiling heights made the room feel larger. The color palette was a soothing muted gray with lilac and sage green. The faux wood floors added warmth and are a great choice for those with allergies. The headboard is an abstract photograph of reflections on the water. Guestroom amenities included complimentary Internet, a coffee/tea maker and a USA Today. The hotel has a small business center as well as a fitness room.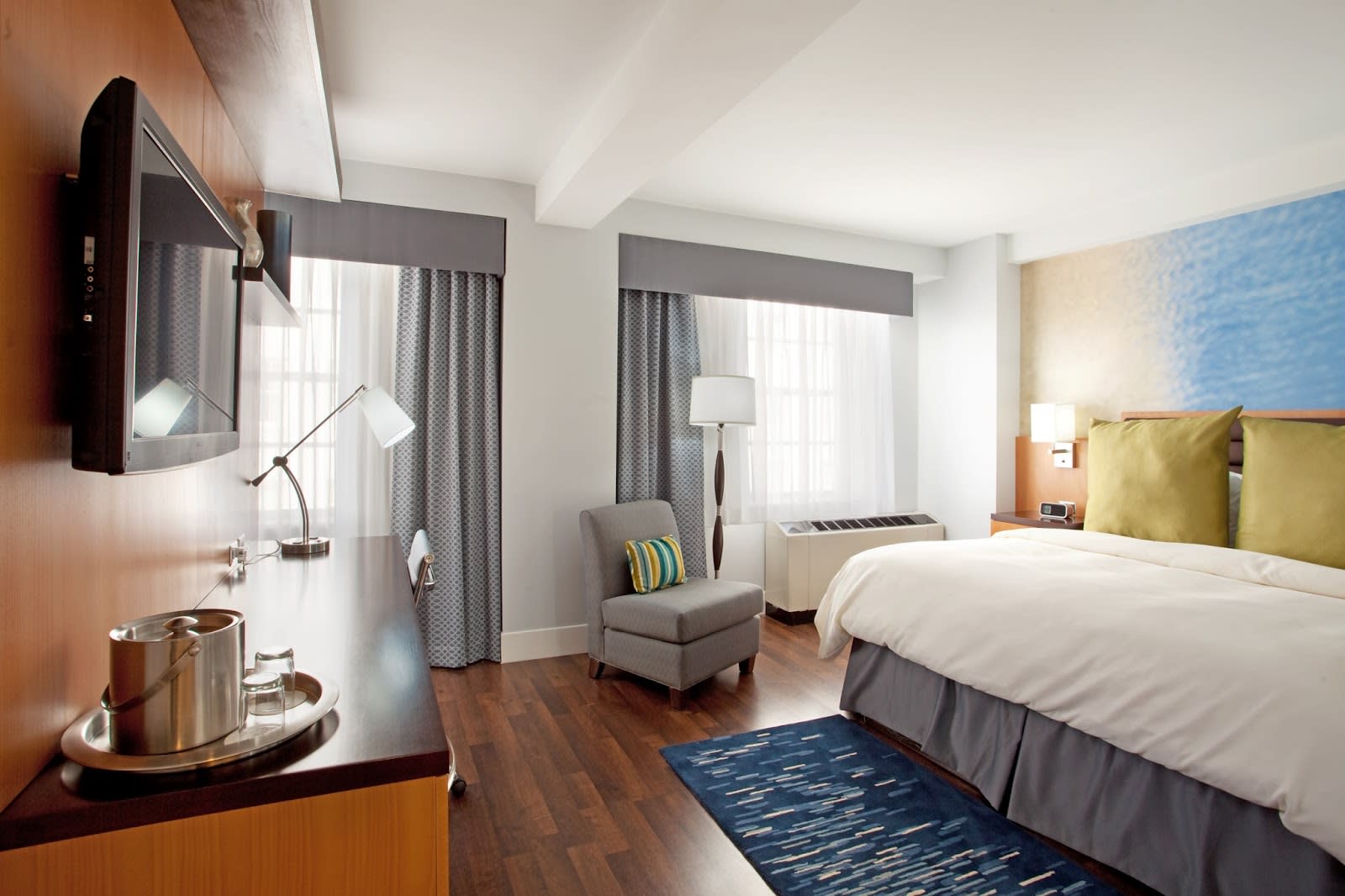 If you are visiting Baton Rouge, we recommend the Hotel Indigo. It's the small, friendly, green hotel with the furry mascot perched in the window.
Note: this review was originally posted in
Global Traveler magazine's e-newsletter, eFlyer
.

Posted by: Barbara & Jim Twardowski, Global Traveler
Jim and Barbara Twardowski cover the travel industry writing about boomer and accessible travel, accommodations, culinary/cultural offerings, and destinations. Their work has run in AAA Home & Away, Country Roads Magazine, CruiseCritic.com, Louisiana Cookin', AAA Texas Journey, FamilyVacationCritic.com, PeterGreenberg.com, Quest, Global Traveler, and VisitBritain's Super Blog.