Calling all foodies, movie critics and people who just want to have fun! Come out to Baton Rouge this August to immerse yourself in our culture at the best 10 events in the city.


1. Red Stick Farmers' Market
Head to downtown Baton Rouge every Saturday in August from 8 a.m. to noon and shop for fresh and healthy produce. The Red Stick Farmers' Market sets up shop on Fifth Street between Laurel and Main Streets. On Aug. 2, along with the first Saturday of every month, you can also shop for art at the Baton Rouge Arts Market in the same location.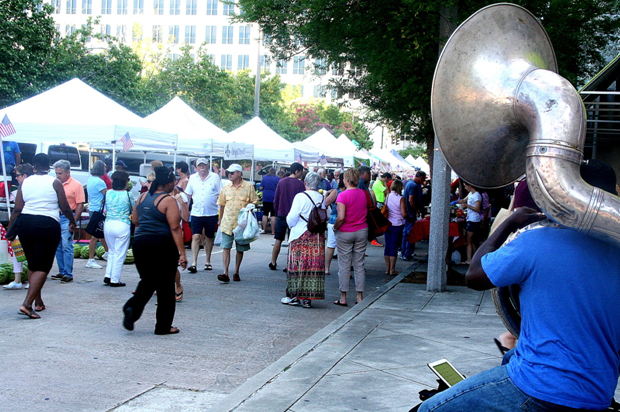 2. First Free Sunday
Every first Sunday of the month, downtown museums team up for free admission from 1-5 p.m. Swing by the 
LSU Museum of Art
, 
Louisiana Art and Science Museum
 and the 
USS KIDD
 on Aug. 3 to learn, play and explore.  
3. LeRoy Neiman: Action! Exhibit
Just in time for the hype of football season, 
LSU Museum of Art
 presents more than 80 colorful pieces by LeRoy Neiman that depict the movement and action of athletics. "Neiman is widely considered among the most virtuosic American sports illustrators of the twentieth century. His dynamic representations of athletes and entertainers at play defined an era, with his drawings, paintings, and prints gracing everything from Wheaties boxes to Sports Illustrated covers," LSU MOA explains on its 
website
. You can view Neiman's paintings beginning on Aug. 2. They will be on display until January 2015.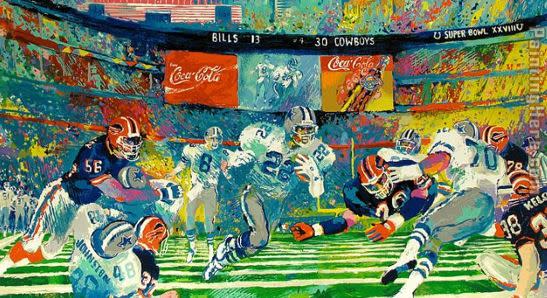 Superbowl XXVIII at the Georgia Dome; photo via LSU MOA
4. 
Fête Rouge
Wine and dine at 
Fête Rouge, Baton Rouge's elegant food and wine festival, from Aug. 21-22 at L'Auberge Casino and Hotel. Proceeds from Fête Rouge benefit local health programs, including Girls on the Run and the Boys & Girls Club of Baton Rouge. The festival sells out quickly, so make sure you purchase tickets soon here.
5. Ringling Bros. and Barnum & Bailey Circus
The circus is coming to town! From Aug. 21-24 at the Baton Rouge River Center, be entertained by 
Ringling Bros. and Barnum & Bailey Presents Super Circus Heroes
, with exciting acrobats, aerialists, clowns, elephants and horses. Purchase tickets to The Greatest Show on Earth 
here
.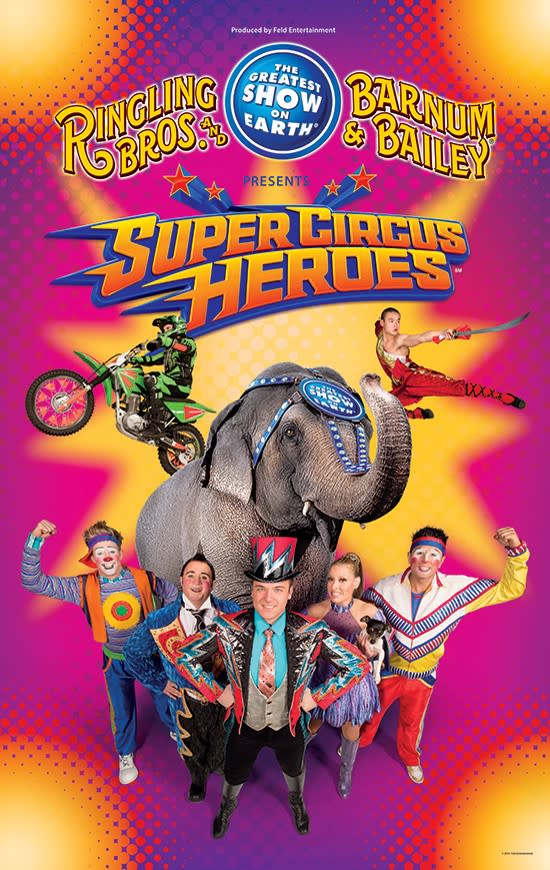 6. Taste of Tiger Tailgating
The first LSU home football game isn't until Sept. 6, but that doesn't mean you have to wait to enjoy the delicious food the Tigers cook up at tailgates. Come out from 5-8 p.m. Aug. 23 at the Baton Rouge River Center for tasty food, live music and LSU school spirit. Purchase your tickets here.
7. Zoo Zoom 5K
BREC's Baton Rouge Zoo is hosting Zoo Zoom 5K on Aug. 23. At Zoo Zoom, race past all the exotic animals early in the morning, when many are active. Proceeds will benefit the Baton Rouge Zoo and cheetah conservation efforts. To register, click here. 
8. Cutthroat Kitchen Viewing Party
Local chef, celebrity and Bite and Booze entrepreneur Jay Ducote will compete on Food Network's Aug. 10 episode of Cutthroat Kitchen. Sip on cocktails at Lock & Key Whiskey Bar's viewing party at 7:30 p.m. and cheer Jay on when the show starts at 9 p.m.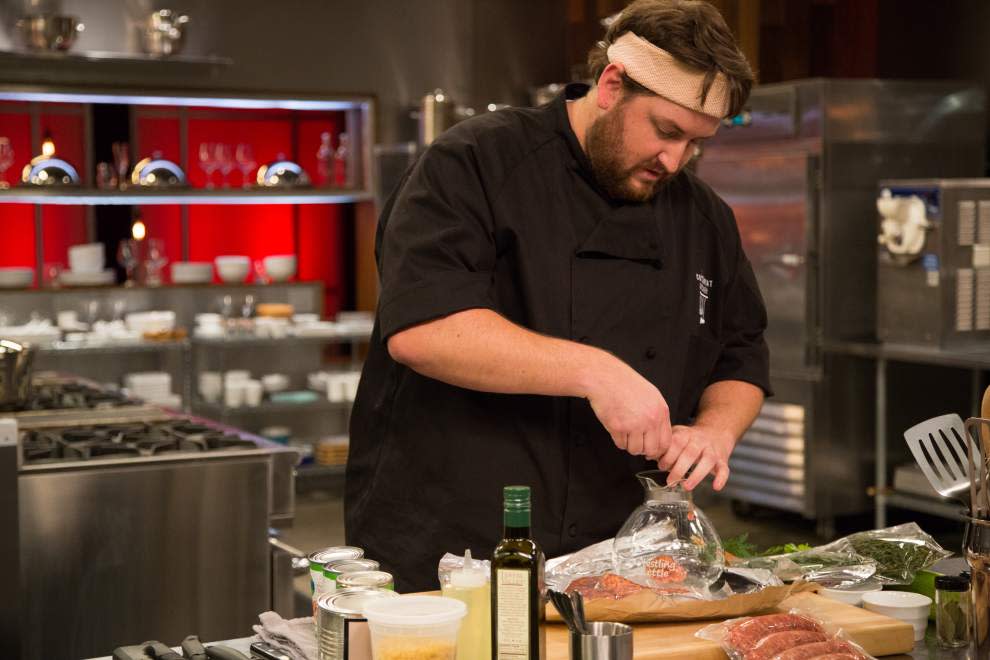 Photo via Food Network
9. August Films at the Manship
The Manship Theatre is showing nine different films in August, including award-winning movie Life of Pi, new-release documentary Dancing in Jaffa and 1951 musical Show Boat. For a chance to watch these critically-acclaimed films in a classic setting, purchase tickets here.
10. Movies and Music on the Lawn
The Baton Rouge Gallery
is proud to present The Lodger, an Alfred Hitchcock silent film, on its lawn at 8 p.m. Aug. 29. The Lodger will be accompanied with a never-before-heard score performed live by England in 1819. Admission is free for Baton Rouge Gallery members and $5 for non-members.  

Tweet

Posted by:
Danielle Kelley, communications intern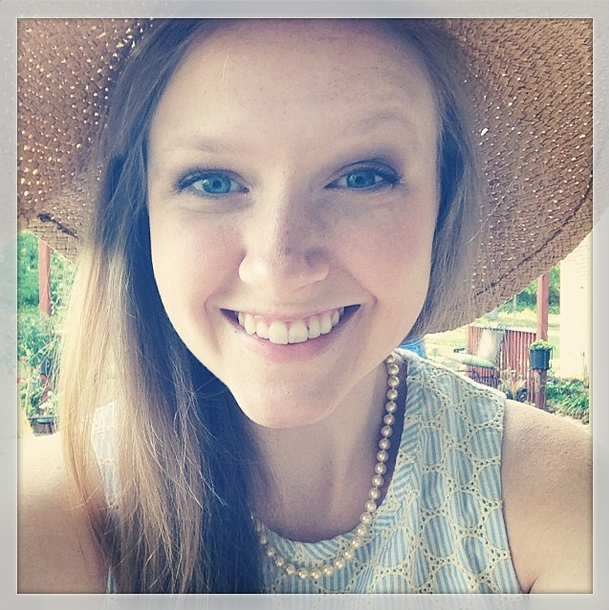 Danielle is the communications intern for Visit Baton Rouge. She was born and raised in East Baton Rouge Parish, and is passionate about all things Louisiana. An LSU senior, Danielle is studying mass communication with a concentration in public relations. She loves books, birds and Baton Rouge.

Follow Danielle on Instagram or on her personal blog.