Art Melt is tomorrow, and we can't handle our excitement! Forum 35's Art Melt - the largest, multi-media, juried art show in Louisiana - will kick off at 5-10 p.m. July 19 at the Capitol Park Museum. You don't want to miss out on this festival featuring all types of Louisiana art. You can not only view beautiful pieces created by Louisiana artists, but also enjoy live music and dance performances along N. Fourth Street.


Many food trucks and local restaurants will be on hand for you to eat your favorite food, and an arts market will set up shop outside the Capitol Park Museum all night long. In its 11th year, Art Melt will feature stations to educate children on the importance of the arts, including a graffiti wall, clay truck and pottery wheel.

These pieces are the best of the best, and they are all created by Louisianans. In case you can't make the festival, you can still view the Art Melt selections on display in the Capitol Park Museum until Aug. 28.

But Art Melt isn't the only time you can appreciate good art in Baton Rouge! Below is a list of the current exhibits on display in Baton Rouge museums.

LSU Museum of Art
Margaret Stones's Flora of Louisiana: The Baton Rouge Connection
"In 1976, LSU commissioned Stones to create watercolors of Louisiana's native flora to commemorate the bicentennial of the United States and the 50th anniversary of the LSU campus in its present location," LSU MOA tells us on its website. She completed 224 extremely detailed watercolors of Louisiana plants and flowers, and LSU MOA is displaying 55 of her works until Aug. 3. LSU MOA even has magnifying glasses on hand so you can see the tiniest details on Stones' paintings.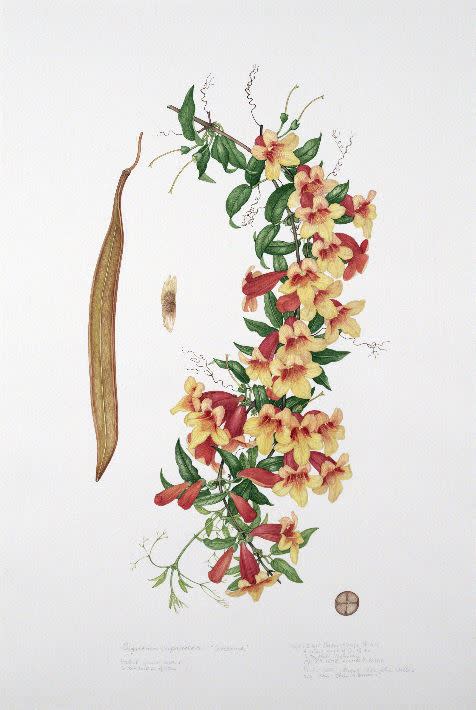 Bignonia Capreolata; photo via LSU MOA

Rooted Communities: The Art of Nari Ward
Jamaican artist Nari Ward has created dozens of pieces of art with unique media, including trading cards, tires and shoes. Ward brings attention to controversial topics through his art, and you can view the powerful and beautiful sculptures and paintings yourself at LSU MOA until Jan. 18.

UPCOMING - LeRoy Neiman: Action!
Just in time for the hype of football season, LSU MOA will present more than 80 colorful pieces by LeRoy Neiman that depict the movement and action of athletics. "Neiman is widely considered among the most virtuosic American sports illustrators of the twentieth century. His dynamic representations of athletes and entertainers at play defined an era, with his drawings, paintings, and prints gracing everything from Wheaties boxes to Sports Illustrated covers," LSU MOA explains on its website. You can view Neiman's paintings beginning on Aug. 2.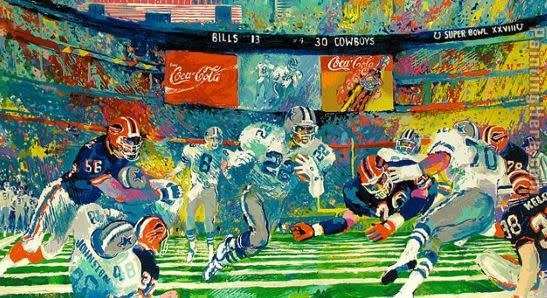 Superbowl XXVIII at the Georgia Dome; photo via LSU MOA

Louisiana Art and Science Museum
American Brilliant Cut Glass: A Silver Lining
"American Brilliant cut glass is named for its unsurpassed radiance and clarity. Debuting in 1886, American cut glass earned its title as the most superior in the world when displayed at the Centennial Exposition that year in Philadelphia," the LASM describes on its website. These works of art typify exemplary craftmanship, and you can see the American Brilliant glass on display at the LASM until Sep. 24.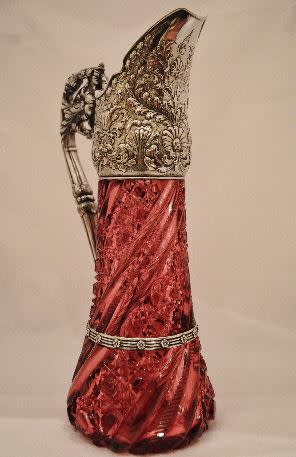 Ewer with Matching Goblets. Attributed to J. Hoare. Photo via LASM

Herman Mhire - Emilio Garcia: The Art and Science of Shells
There's something about shells that evokes a sense of wonder and imagination with their natural beauty and detail. A select few of Dr. Emilio Garcia's 100,000 specimens, along with photographs of the shells from Louisiana photographer Herman Mhire, will be on display at the LASM until Sept. 24.

UPCOMING - Selections from the LASM Collection: Egyptian Tapestries
The LASM features a permanent Ancient Egypt gallery, which includes a 2,300-old mummy! In a few days, the museum will display more modern Egyptian art. Dozens of beautifully detailed Egyptian tapestries dating from the 1970s will be on display starting July 23.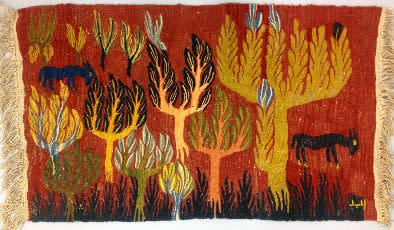 Untitled (tapestry), c. 1975, Ahmed, attributed to Kunooz School; photo via LASM

Art Melt features the best art Louisiana has to offer, but Baton Rouge celebrates art year-round with a variety of permanent and temporary exhibits. Come visit us and get inspired!

Tweet

Posted by:
Danielle Kelley, communications intern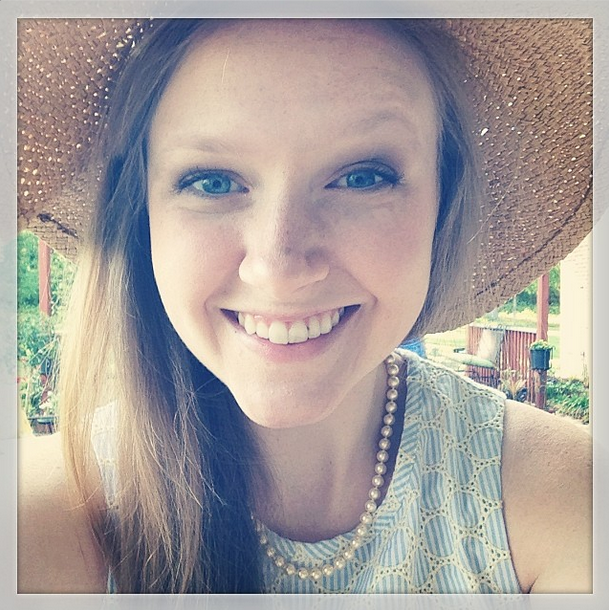 Danielle is the communications intern for Visit Baton Rouge. She was born and raised in East Baton Rouge Parish, and is passionate about all things Louisiana. An LSU senior, Danielle is studying mass communication with a concentration in public relations. She loves books, birds and Baton Rouge.

Follow Danielle on Twitter, Instagram or on her personal blog.