If you've been following the Miss USA coverage via social media recently, I'm sure you've noticed the #SavetheSash campaign across multiple platforms. If so, we have incredible news for you... The sash has been saved!

The Capital City, staying true to its reputation of Southern hospitality, is pleased to announce that local channels will be showing the Miss USA Pageant coverage on Sunday night in addition to ReelzChannel.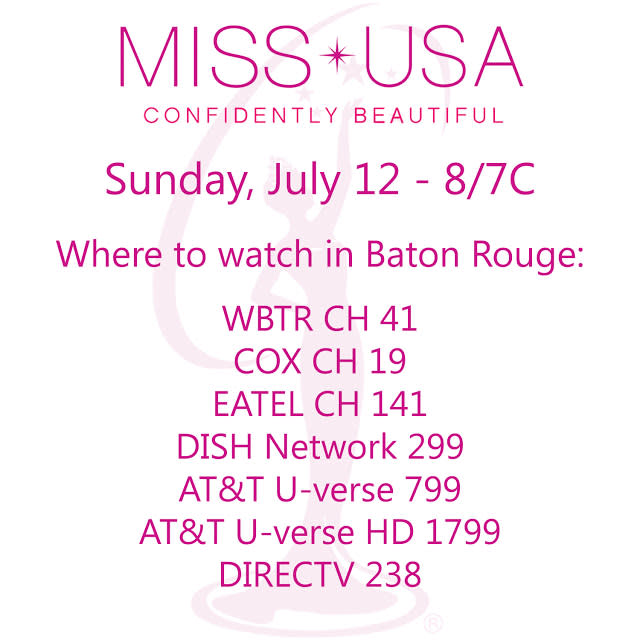 "This is about providing the pageant to Baton Rouge and showcasing the hard work the contestants have put in while visiting our great community," commented WBRZ General Manager Rocky Daboval. "No one can argue, Louisianans are the most welcoming people in this country, and we're proud to be able to show that off this Sunday night."


As always, be sure to follow Visit Baton Rouge and #KrewedeCrown on Twitter, Instagram and Facebook for up to the minute coverage as the contestants prepare for the 2015 Miss USA Pageant on Sunday, July 12.