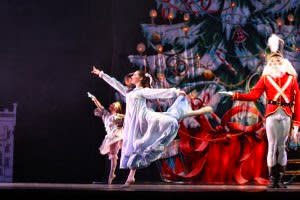 I'm not a dancer. I took dance classes as a child and then begged my mom to let me focus on other passions. Even the 7-year-old version of me understood that appreciating dance and actually performing were two totally separate things. Now as an adult (relatively speaking), I'm lucky enough to have found an avenue to promote dance, and all arts, without learning how to spin around in toe shoes!
And as Baton Rouge Ballet Theatre prepares for the 21st annual performances of The Nutcracker: A Tale from the Bayou, I get to be fully immersed in the behind the scenes MAGIC that makes this beloved production possible. I'm in love with everything that gives A Tale from the Bayou its South Louisiana charm.
When I look closely at the lovely Bayou Scene prologue, I return to memories of times spent with my grandfather, specifically riding in his pirogue in his front yard after Hurricane Andrew. It's then that I immediately understand how a Baton Rouge little Clara will daydream herself into this classic Nutcracker story.
Close your eyes to visualize the beauty of a gentle snowfall over the 300-year old giant live Oak Trees of Oak Alley. And when you open them, it's actually SNOWING in the River Center Theatre for the Performing Arts. How perfect!
Why imagine a mansion in Russia when you can attend an elegant party at antebellum Nottoway Plantation? And for a castle: The Old State Capitol. I'm sure I'm not the only girl who has taken a field trip there, looked around and wished "I want to live here! In this castle, with my prince charming!"
Our new guest artist, Corina Gill from the Boston Ballet will make her Baton Rouge debut this year as the Snow Queen and Sugar Plum Fairy. Her cavalier, Carlos Molinas, has danced in a BRBT Spring Concert and is excited to appear in our Cajun-themed Classic.
Thirty-four professional and pre-professional local artists will join our guest artists on stage. Rehearsals here at Dancer's Workshop are quite insane. These performers are passionate about giving their all to the Baton Rouge community. Then lets not forget the more than 300 local children performing as lambs, mice, cooks, cherubs and Clara's friends in the party scene!
There are teams of costumers constructing delicate bead work on the 198 sets of costumes. The Baton Rouge Symphony Orchestra is rehearsing Tchaikovsky's score. And it's amazing how much of the music you already know even if you've never seen the Nutcracker!
Downtown will be enchanted this December 15th and 16th with shows at 2 p.m. and 6 p.m. each day. If you haven't purchased tickets, I would love to personally help you get the best seats (225.766.8379) I hope you join me in experiencing a Christmas tale that captures the heart of our city!
Posted by:
Nicole Naquin, Guest Blogger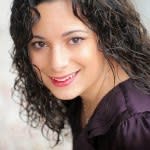 Director of Development and Communication at Baton Rouge Ballet Theatre, LSU fan, Cajun food addict and an advocate for quality public education and Baton Rouge's upcoming arts scene.