Explore the Baton Rouge art scene with Mo Isom, who tries her hand (literally) at painting a masterpiece with the help of Baton Rouge artist Scott Finch. Browse and brood (1:05) over the collection of the Baton Rouge Gallery, and then head to Baton Rouge's White Light Night for a display of awesome Louisiana art. How much do you think Mo's masterpiece is worth? We'll give you a clue: somewhere between $1 and $4,000!
Posted by:
Cathy Juarez, Visit Baton Rouge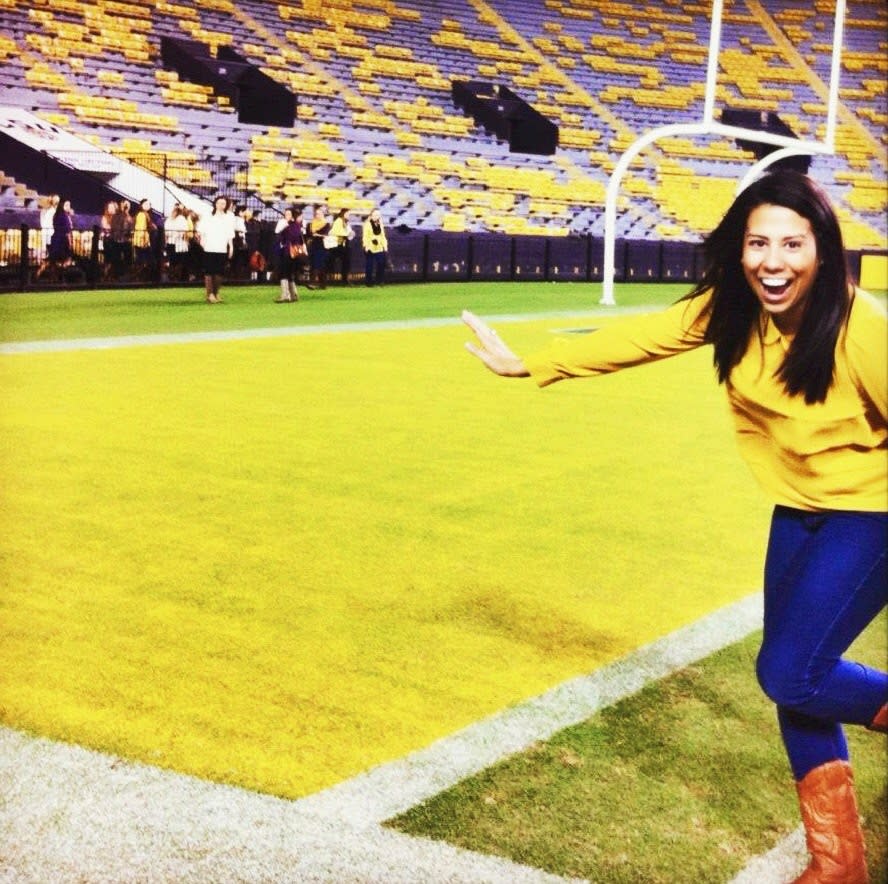 Cathy is the Destination Content Manager for Visit Baton Rouge. She's a New Orleans girl, born and raised, yet she has fallen in love with Baton Rouge throughout her time in college. A recent LSU graduate, Cathy is passionate about promoting tourism in Louisiana. She loves good company, good food and a good time. Geaux Tigers and #GoBR!