Do you have Easter plans? Well, whether you do or don't, this cake would be a great addition to your Easter Sunday! I found this recipe from Musings of a Stay at Home Mom, and every time I make it, the cake only lasts for about an hour until it's all gone! So, channel your inner Betty Crocker and lets get down to it. I guarantee you'll love this cake!





Ingredients: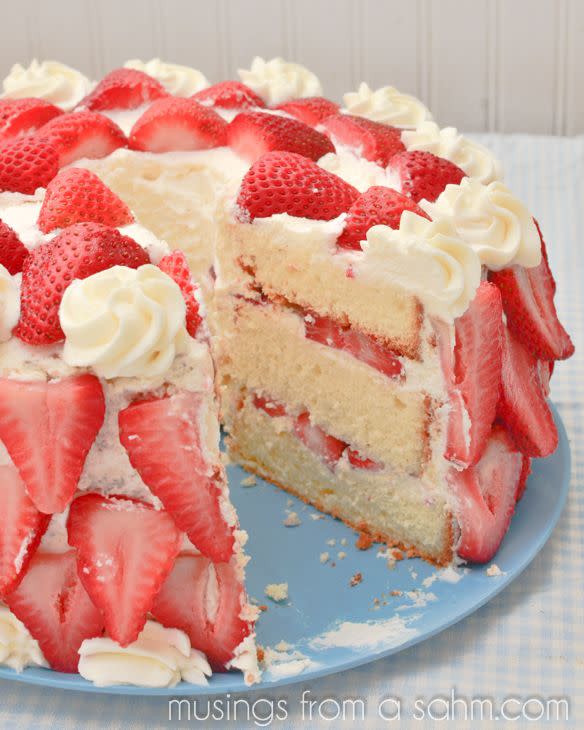 6 eggs, separated
1 ½ cups sugar, divided
3 tablespoons lemon juice
3 tablespoons vegetable oil
2 tablespoons water
1 ¾ cup flour
½ teaspoon salt
16 oz carton heavy whipping cream (more if you want to decorate)
½ cup confectioners' sugar
½ teaspoon vanilla extract
5 cups sliced fresh strawberries
Instructions:
Separate the eggs and place the egg whites in a large mixing bowl; let stand at room temperature for 30 minutes. (This helps them whip up better.)
Preheat the oven to 325 degrees. In another bowl, whisk the egg yolks until slightly thickened. Gradually add ¾ cup of sugar, whisking well until thick and lemon colored. Beat in the lemon juice, oil. and water. Combine the flour and salt and add to the yolk mixture.
Beat the egg whites on medium speed until soft peaks form. Gradually add the remaining (¾ cup) sugar, 1 tablespoon at a time, beating on high until glossy peaks form. Fold a fourth of the egg whites into yolk mixture. Then add the entire yolk mixture into the remaining egg whites and gently fold in. (only a few seconds on lowest speed of mixer.)
Gently spoon into an ungreased 20" tube pan; smooth the top. Bake at 325 degrees for 35-45 minutes or until cake springs back when lightly touched. The top will be nicely browned. Immediately invert the pan; cool completely.
For the whipped icing:
Tip: Put your mixing bowl in the fridge to chill; this helps the cream to whip up better.
In a large bowl, beat the heavy cream until it begins to thicken. Add the confectioners' sugar and vanilla; beat until stiff peaks form.
Run a knife around the sides and center of the pan; remove the cake. Split into three horizontal layers.
Place one layer on a serving plate; top with some of the whipped cream and sliced strawberries. Repeat. Top with the remaining cake layer; spread remaining whipped cream over the top and sides of the cake. Arrange berries on sides and top of cake.
Keep refrigerated.
I hope you enjoy this cake as much as I do and have a lovely Easter!
Posted by:
Cathy Juarez, Visit Baton Rouge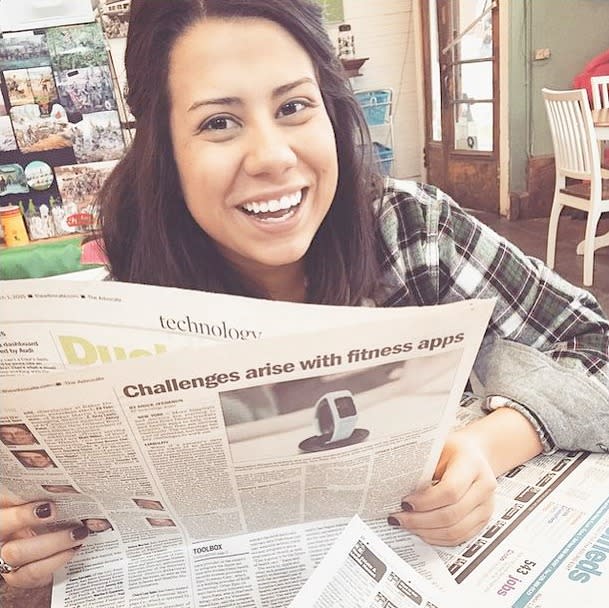 Cathy is the Destination Content Manager for Visit Baton Rouge. Though born and raised in New Orleans, Cathy fell in love with Baton Rouge throughout her time as an LSU undergraduate. Cathy is passionate about promoting tourism in Louisiana, and you can find her exploring festivals, local dives and attractions in the ever-growing Capital City. Geaux Tigers and #GoBR!
Follow Cathy on Twitter or Instagram.