Baseball is back at "The Box" and there's nothing like heading to Baton Rouge to watch the nationally-ranked LSU Tigers Baseball team play. In case you don't fill up at tailgates or concessions, try these places to eat around Alex Box Stadium before or after watching LSU Baseball dominate the field.
Where to eat near Alex Box Stadium:
The Stadium Extension: Walk-On's
Distance from Alex Box: Stone's throw
The original Walk-On's Bistreaux and Bar's Burbank location is just steps away from Alex Box. It's the closest on this list to the stadium and eating here feels like you're at the game. Don't have tickets? Watch the game while sitting on the beautiful outdoor patio and hear the cheers from Skip Bertman Field! The LSU-themed sports bar's atmosphere is unbeatable for gameday.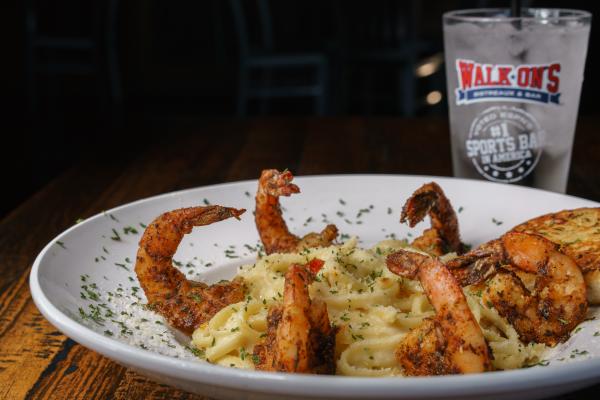 Distance from Alex Box: ~2 Miles
There's a reason Chimes was named the "Best Place to Bring Someone from Out of Town" by Thrillest Magazine. You'll get a true taste of Louisiana inside this restaurant. It's located on the Northgates of LSU's campus, and worth the visit for the chargrilled oysters and any of the large selection of cold brews on tap.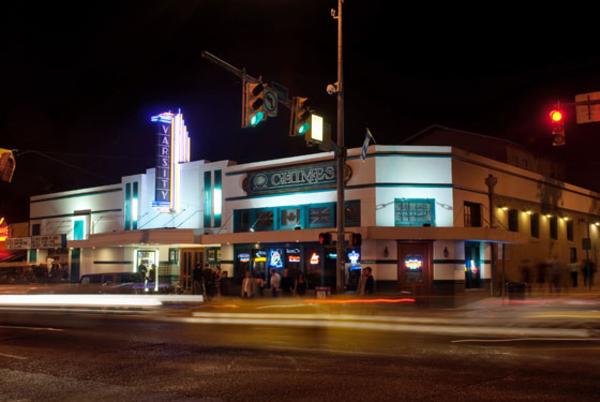 The "New": Breck's Bistro and Pasta Bar
Distance from Alex Box: .5 Miles
The once-new guy in town, Breck's Bistro seems to be sticking around Baton Rouge thanks to his juicy bistro burgers, fun pasta dishes and great drink specials near campus. Breck used to work at a burger place in Baton Rouge and would play in the kitchen, experimenting with new recipes and letting his staff taste-test them. His dream was finally made a reality when he got to open his own restaurant featuring items of his creation like Fried Green Napoleon and the Shrimp Jude named after his son!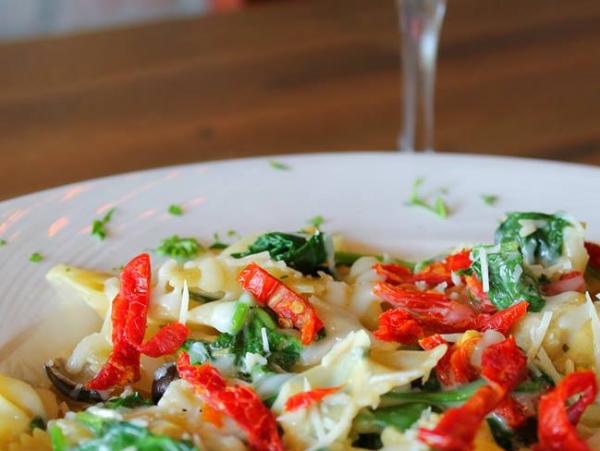 The Quick Bite: AM Mart
Distance from Alex Box: 1.6 Miles
Stay with me on this one. American Market/ AM Mart/ A.M. Mart/ A & M Mart, you'll hear it referred to a lot of ways, but this lowkey sandwich shop is a must-try. It might look like just a tiny, unnoticeable convenience store, but the small deli inside produces some of the best sandwiches in Baton Rouge. They've won numerous "Best of LSU" awards voted on by students for their amazing taste and low prices. Although there aren't too many tables to sit and eat at AM Mart, it's the perfect place to call ahead and grab a bite for the road if you're heading down Nicholson/Hwy 30.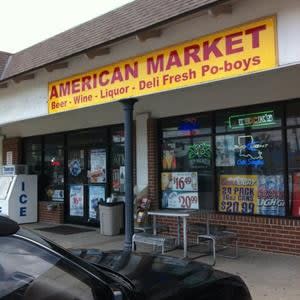 The Baton Rouge Tradition: Pastime Restaurant & Lounge
Distance from Alex Box: ~3 Miles
70+ years is a long time for a restaurant to survive in any city, and at Pastime you'll experience why. If you're heading to or from your downtown hotel, this casual family restaurant and lounge offers tasty pizzas, sandwiches and more. Once the closest place to LSU campus that you could buy alcohol, Pastime truly is a Baton Rouge Tradition.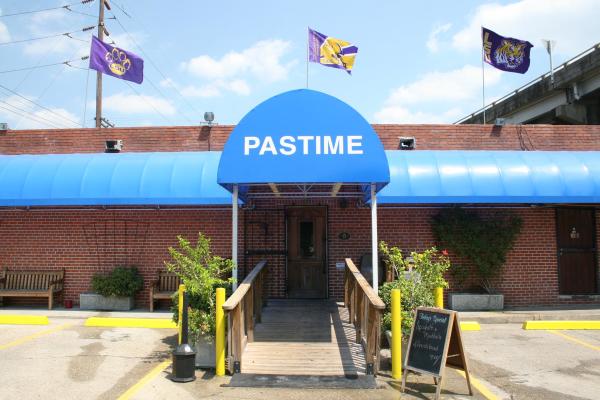 For those baseball games that run into extra innings, try Louie's Café for a late night bite. This historic diner recently had to move to a nearby location with more space because of its popularity. Established in 1941, generations of LSU students and sports fans have been enjoying this institution. Try and snag a stool over the grill, the chefs are quite entertaining!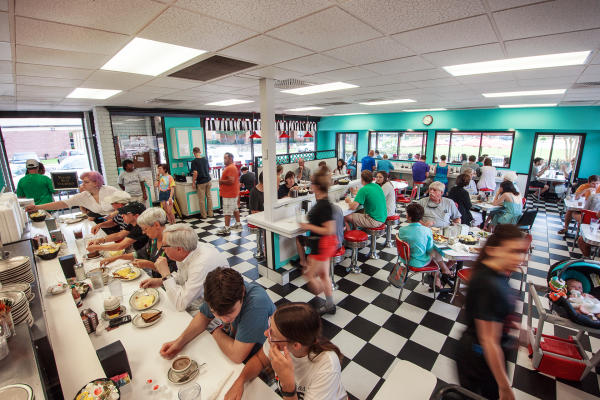 These are a few of the restaurants near Alex Box Stadium, but Baton Rouge has plenty other dining options and restaurants near LSU for every taste, along with other things to do when in town for LSU Baseball games.
Bonus: This blog also applies for where to eat for LSU Football games around Tiger Stadium, as it's right across the street from Alex Box!
Have a favorite place to eat before or after LSU Baseball Games? Let us know in the comments!