It's time again to pick New Year's resolutions. This is a great opportunity to start fresh, do something new and finally buckle down. While everyone else is making plans to hit the gym or to give up some delicious food that undoubtedly makes up a staple of my diet – I'm taking a different approach. This year I'd like to finally try everything that is great about Baton Rouge that I have never gotten around to trying.
Now, it's a little embarrassing. I've lived in Baton Rouge for 21 years, or my entire existence really, and there is a lot of major things that I have never seen or done. I figure that my resolution will be to finally try all of this great stuff (because let's be serious, I'm not really into that whole exercise thing). 
So, here it goes – my 2014 New Year's resolutions, Baton Rouge Style.
This one is nuts, because I honestly didn't even know about this museum until a year ago. However, after looking at a ton of pictures of it, I am positive that it is a must see. They have an entire Mardi Gras exhibit that I'm sure I will swoon over and the view of the Capitol from the patio of the museum is breathtaking.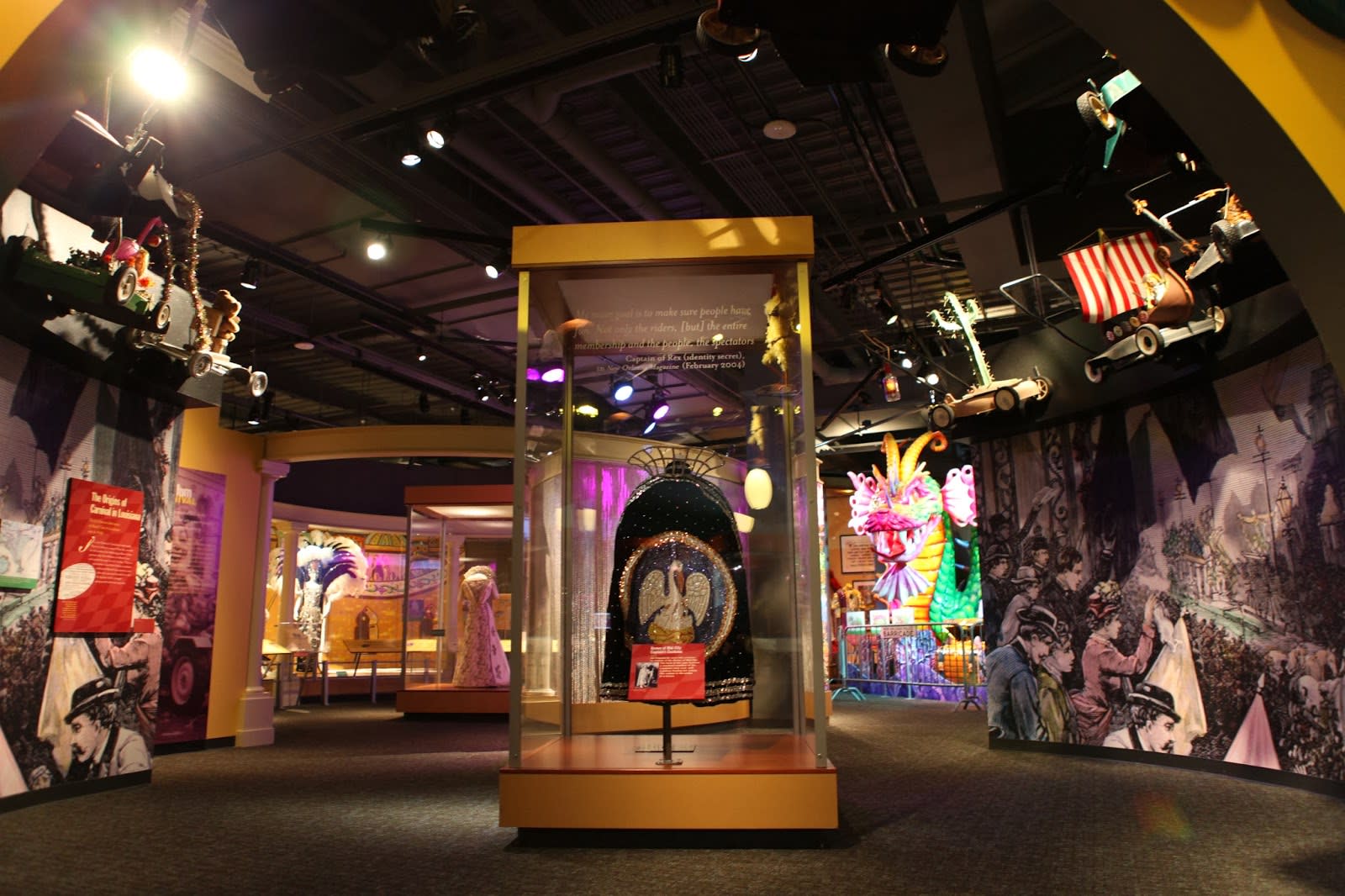 Capitol Park Museum-A Louisiana State Museum: Mardi Gras Exhibit Entrance
Photo Credit: Visit Baton Rouge
2.

     

Try GoYaYa'sin Main Street Market
I feel like I never stop hearing about this place. According to the word on the street, they make some of the most incredible crepes that you will ever try. Now, I'll admit that I have never actually tried a crepe. So, this is probably a good place to get started. With everything from sweet Nutella and peanut butter crepes to savory Chicken Caprese crepes, they have something for whatever mood you are in. Chances are that I'll just have to try them all.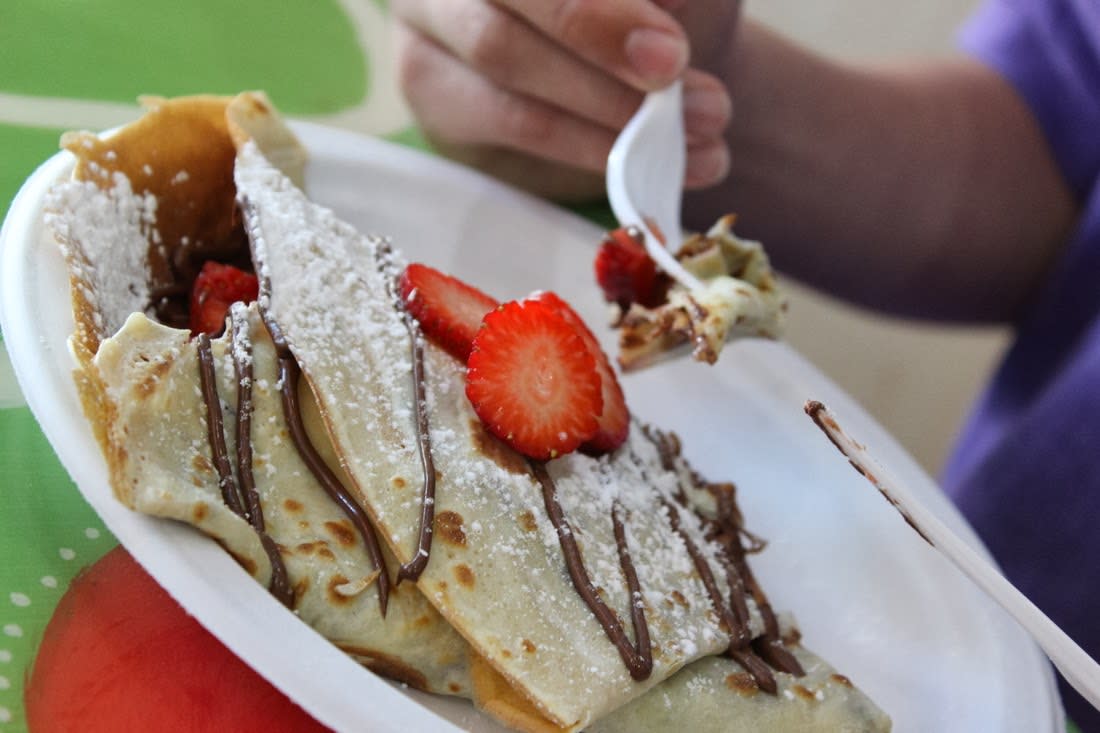 Go Ya Ya's Crepes
Photo Credit: Go Ya Ya's Website
This place is a little bit like an uncovered gem of the Baton Rouge park scene. Located right next to the Capitol, it very well may be the most beautiful park in town. I've gone here to take pictures plenty of times, however, I always say that I'm going to go back to just enjoy a nice stroll there one day. So far I haven't gotten around to it. A stroll around the Capitol Lake and picturesque oaks shouldn't be that hard to manage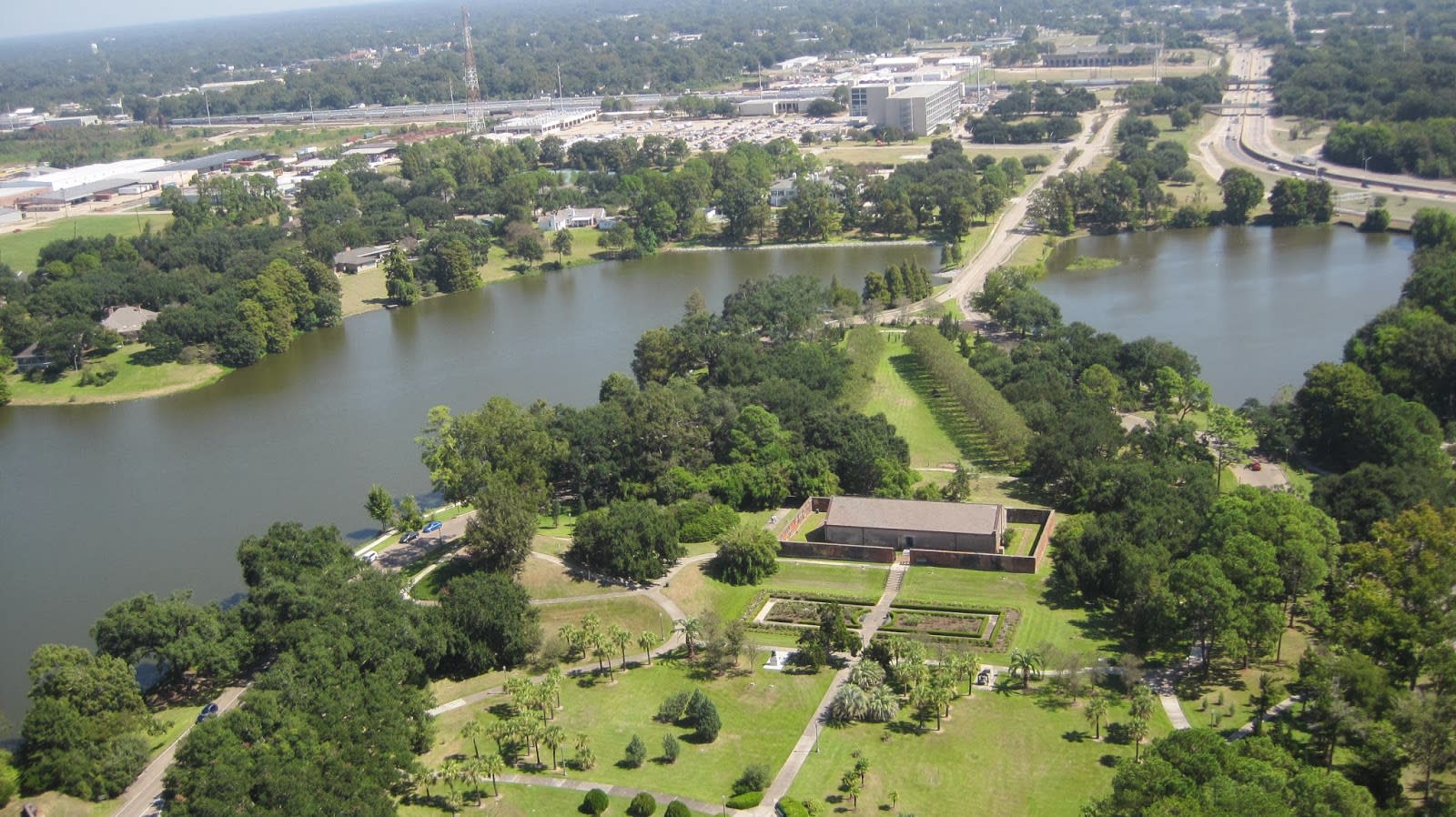 Aerial view of Capitol Park Grounds and Arsenal Park
Photo Credit: Visit Baton Rouge
Katie may as well be my child. I never miss an opportunity to take her somewhere. She loves the Bulldog, Zippy's and all of the other dog-friendly restaurants in town. Although, somehow, we haven't made it to the Burbank Dog Park. I have heard incredible things about this park and I can't wait to check it out.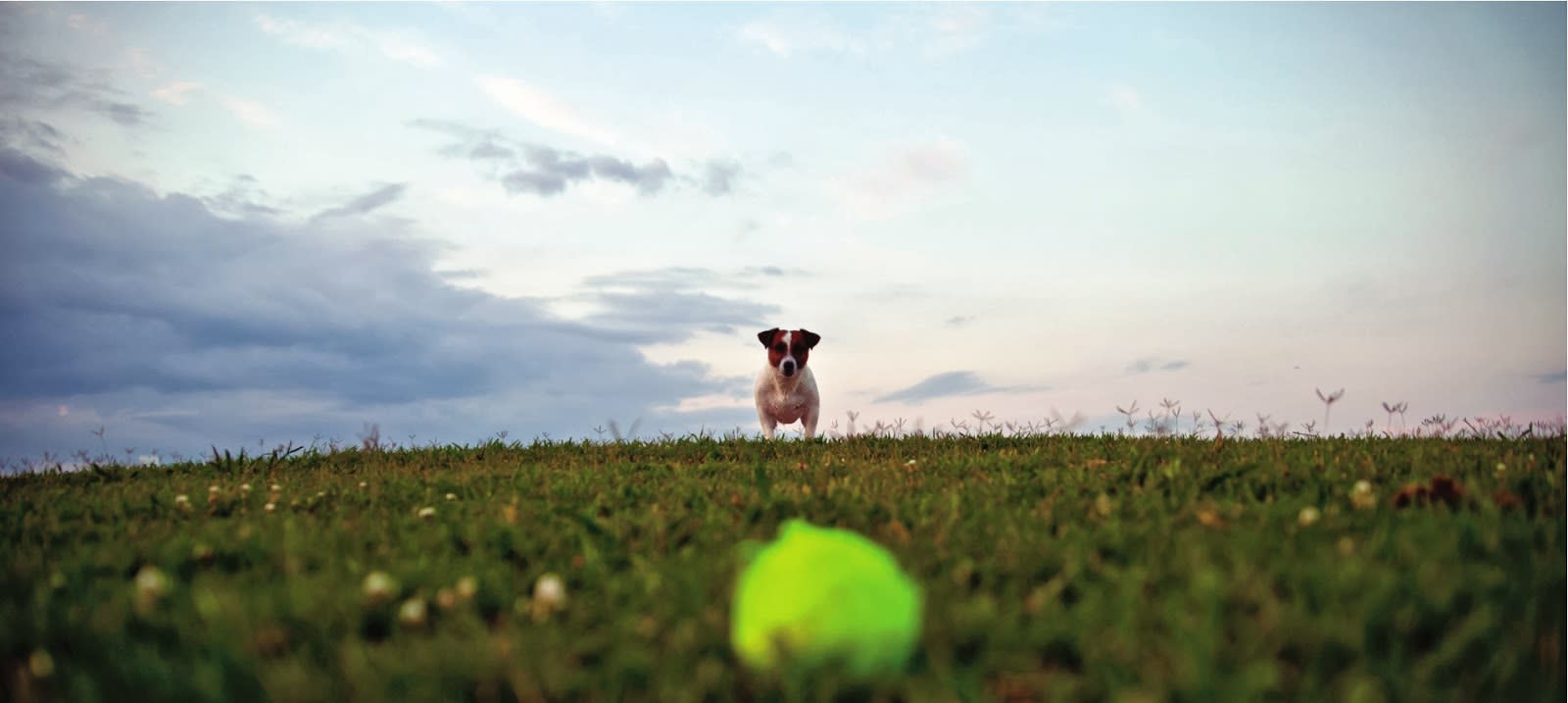 Puppy playing at Burbank Dog Park
Photo Credit: Clay Pylant in 225 Magazine
5.

     

Spend a weekend basking in Downtown Baton Rouge
As unreal as it may seem, I have never shopped at Red StickFarmer's Market. Also, I've never shopped at the Baton Rouge Arts Market. Furthermore, I rarely make it to the Sunday in the Park concert series. In 2014, I'm planning on taking a weekend to hit them all. What could be better than a little local produce, local art and local music all in one?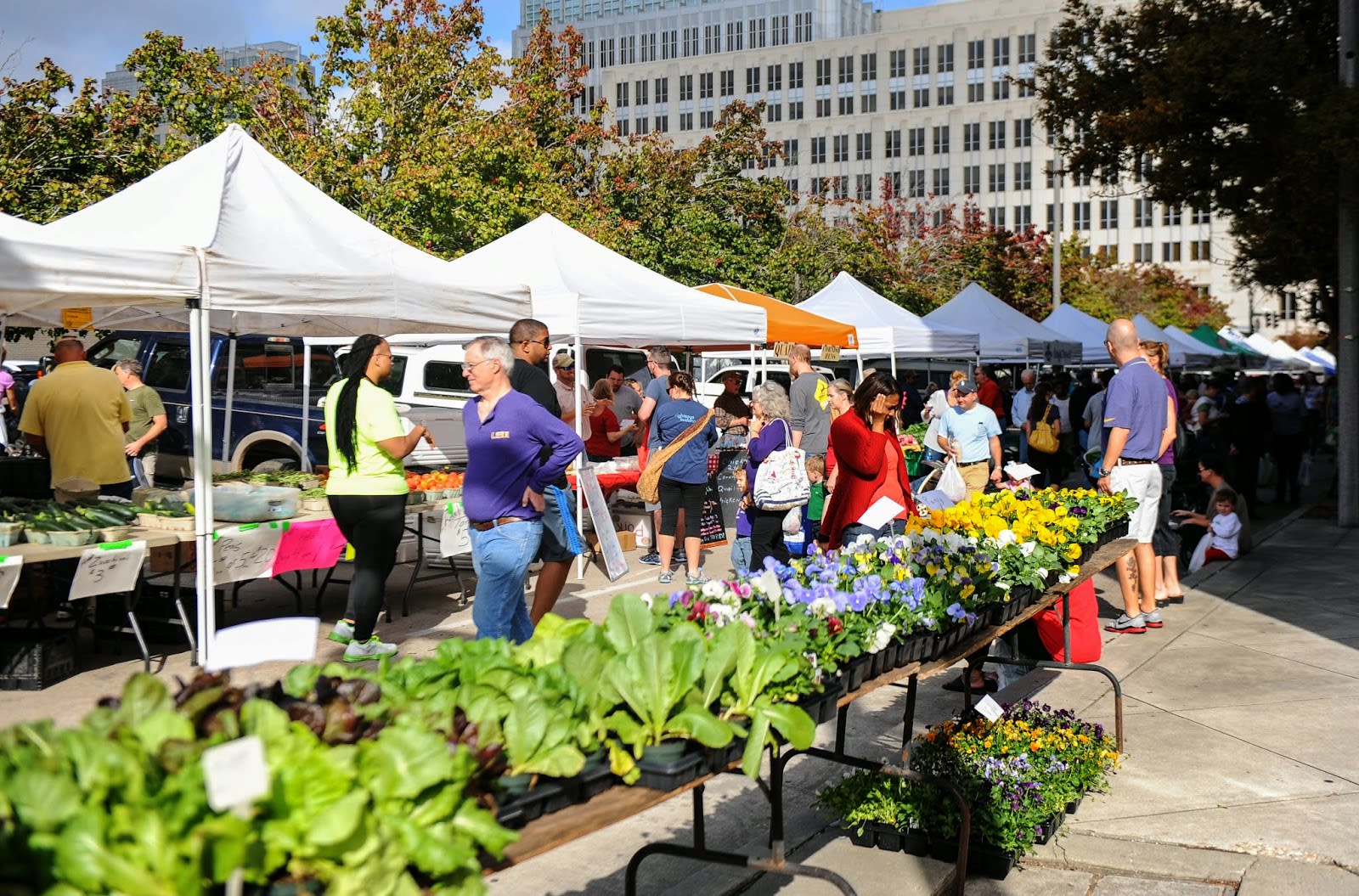 Saturday Farmer's Market Downtown
Photo Credit: Visit Baton Rouge
So, there you have it. My Baton Rouge style New Year's resolution game plan. I hope you all have a fantastic new year and that you all get the chance to try something new. If you get bored of the gym you could always follow my lead to the crepe place (: 
What have you been dying to try in the city? Share it in the comments!
Posted by:
Chelsea Bennett, Executive Assistant to the DHH Secretary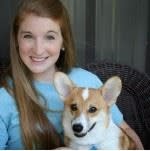 Chelsea Bennett is the Executive Assistant to the Louisiana Department of Health and Hospitals Secretary. Spending most of her days in Downtown Baton Rouge, she is a proud lifelong resident of the city and an LSU grad. A lover of all things southern, she is completely infatuated with the sweet Louisiana life and everything quintessentially "Baton Rouge." Follow Chelsea on Twitter @GeauxChels