Baton Rouge is jam-packed with festivals in the spring. You've probably spent time in the Capital City for Blues Fest weekend or our notorious Earth Day celebrations, but there are many Baton Rouge festivals you might not have heard of, or that are completely new to the city this year. Bring the friends down to try out one of these fun festivals and enjoy the beautiful days of spring in Baton Rouge.
Soul Food Festival – May 19-20, 2018
If there's one thing we know down south, it's our way around a kitchen. Dishes from here are known for sticking to the bone and bringing family and friends together. If you're someone who enjoys everything smothered and buttered, make your way to the Soul Food Festival in Baton Rouge. This two-day festival will be held the weekend after Mother's Day every year and is sure to please the taste buds and the soul.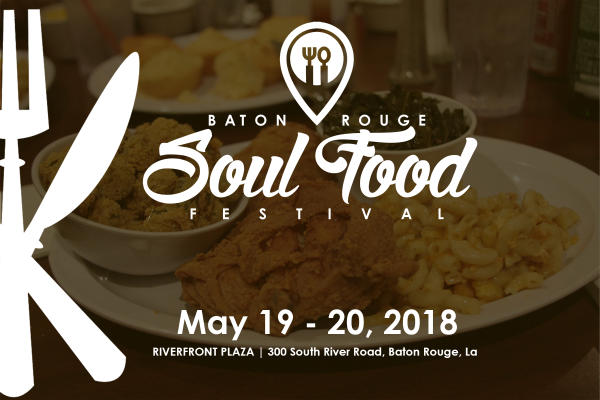 LA Sports Fest – June 9-10, 2018
This festival is not only new to Baton Rouge, but the first of its kind in the country! The Louisiana Sports Festival is an exciting two-day, multi-sport weekend for outdoors and adventure lovers. From a rock climbing show down, scavenger hunt run, obstacle course races and even a midnight trail run, Farr Park in Baton Rouge will transform to a hub of challenges and camaraderie.  The LA Sports Festival will include 10 sporting events, music festival Saturday night, premium RV camping, primitive camping, and activities for adults and children alike.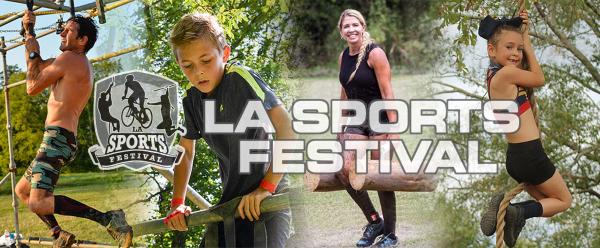 GymFit Fest – May 26, 2018
GymFit Fest is a Cirque and Movement Festival that will leave guest in awe. From fire spinners, to high flying aerial performances and Ninja Warrior Competitions, this one-of-a-kind festival is a must-experience. Expect to leave this festival with newfound skills, because they will be offering free beginner friendly workshops/classes for all participants to try. GymFit Fest will have live music, food and adult beverages for everyone to enjoy.

Funk Fest – May 12, 2018
The Baton Rouge Funk Fest is in its second year, but picking up steam as a festival full of great food, beer, artists and FUNK! Sets played by funky local bands and other artistic performances anchor a fun day out at Tin Roof. Get funky at the second annual Baton Rouge Funk Festival!
Red Stick International Digital Festival – April 24-28, 2018
Unlike any other on this list, the Red Stick International Digital Festival is for the tech lovers and those with innovative minds looking to learn more about the latest trends in the digital media world. Most don't know that Baton Rouge and LSU is known across the nation as a thinktank for developers, producers, programmers and digital artists, producing talent like no other. The once "Red Stick Animation Festival" has been renamed to show the expansion of this festival, focusing on all things digital media including maker-fairs, experimental music concerts, digital art exhibits, game jams, and other technology derived events.

Wingamania – April 21, 2018
From the guys behind Cap City Mac Fest and Burger Fest, the newest food earning a festival of its own is the almighty chicken wing! Wingamania will be April 21 at ever-popular Baton Rouge brewery, Tin Roof Brewing Co. Participating establishments competing for the best wings in the capital city include City Pork, BRQ, Kalurah Street Grill, Brickyard South featuring a partnership with famous local chef Jay Ducote, and more!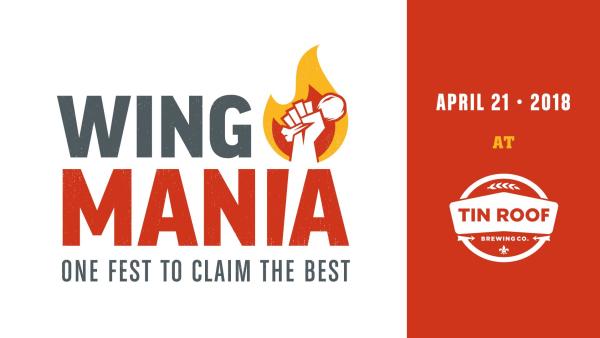 Ebb & Flow – April 7-8, 2018
Since its successful first year, the Ebb & Flow Festival has received high buzz around the second annual event returning to the Baton Rouge Riverfront. This year the theme takes a twist with inspiration from the country and cultures of Brazil, showcasing their connection to the great Amazon River much like Baton Rouge's connection to the Mighty Mississippi River. Famous musical guests from Brazil like Vanessa Da Mata take the stage along with Sheila E and Grandmaster Flash at this festival.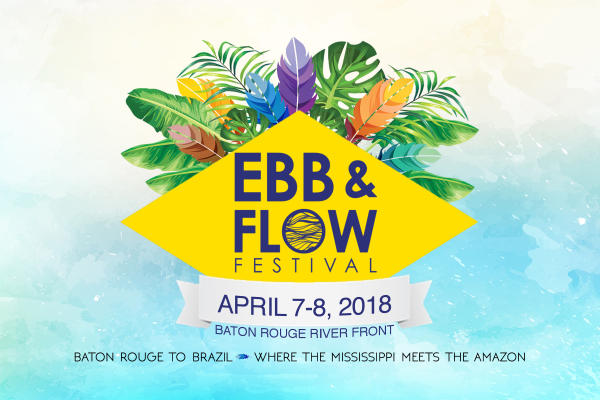 Make a weekend trip to Baton Rouge this spring unforgettable by including one of these new festivals in your travel plans. Stay in a nearby hotel and enjoy the convenience of walking to downtown festivals. Then after a night full of good music and fun, try a hot Baton Rouge brunch spot. You'll love the Baton Rouge festival experience so much you'll be making plans to attend one of the city's fall festivals soon!
More on Baton Rouge Festivals