Since her crowning, Miss Louisiana USA 2015 Candice Bennatt has represented the boot exquisitely.
 
Photo via Miss LA USA Facebook.
Although she's not originally from Louisiana, Candice moved here to pursue a scholarship to the Loyola New Orleans College of Law. She truly is a combination of beauty and brains, having held previous titles in the Miss America Pageant division and as a former NFL Cheerleader.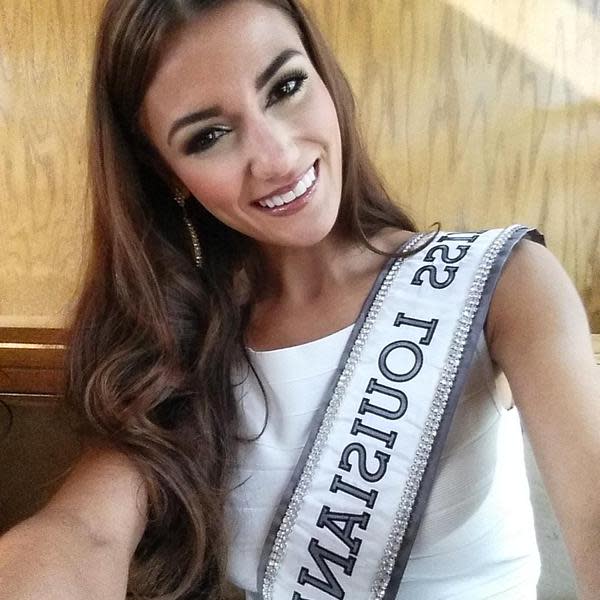 Photo via Miss LA USA Instagram.
Her outgoing personality and warm smile makes her a gracious host while the pageant is produced in her state for the second year in a row, and the fellow contestants had nothing but the nicest of things to say about her.

Earlier this week I was able to snag an interview with the very busy host queen.

KDK: Hosting the pageant in our capitol city has done great things for tourism and our economy. What is it like to host the pageant in your state? Any additional pressure or expectations?

MISS LA: Being the "hometown girl" in Baton Rouge for the 2015 Miss USA pageant has been such an incredible experience. Louisiana in general does a remarkable job of supporting anyone and anything they believe in; I am so honored to be Louisiana's girl this year. I do not feel any additional pressure simply because everyone has gone above and beyond to support me on this journey. I am calm and enjoying my time here in Baton Rouge for this one in a life time opportunity!

KDK: Louisiana has often been misrepresented and dramatized in the media, causing many to think we all live in a swamp, shoot gators for a living, that everything is still destroyed by Hurricane Katrina and we celebrate Mardi Gras is all year around. Do these stereotypes do us a disservice or are they an important part of our culture? What does Louisiana mean to you? 

MISS LA: I do feel like one thing that really makes Louisiana unique is its culture. I think once people come to Louisiana, meet our people, and eat the delectable food, they come to realize we are not all running around in gator boots and swamp clothes. Louisiana is rich in history and hospitality. I like to describe Louisiana as "Good people, good food, and good times."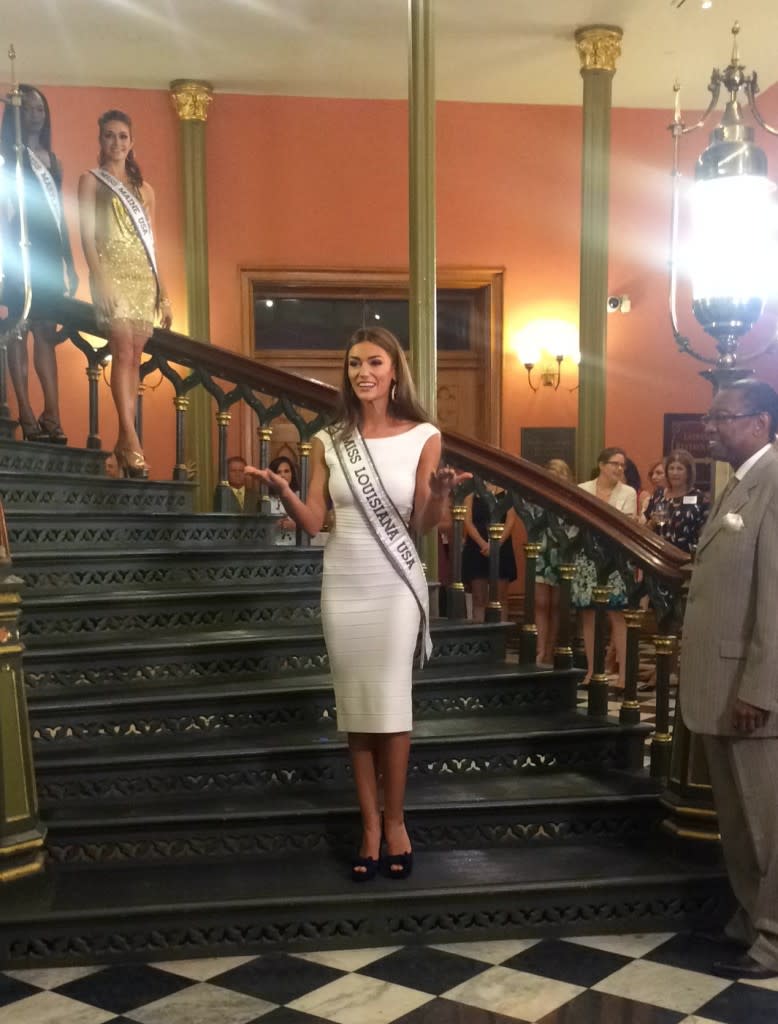 Miss Louisiana USA Candice Bennatt makes her entrance at the Miss USA Welcome Event held at the Old State Capitol.

For the entire interview, check out Krewe de Crown's article! Also, be sure to follow the #KrewedeCrown hashtag on social media for the latest Miss USA coverage and visit The Advocate's Krewe de Crown blog for more posts!

Posted by:
Erinn Sala, Communications Intern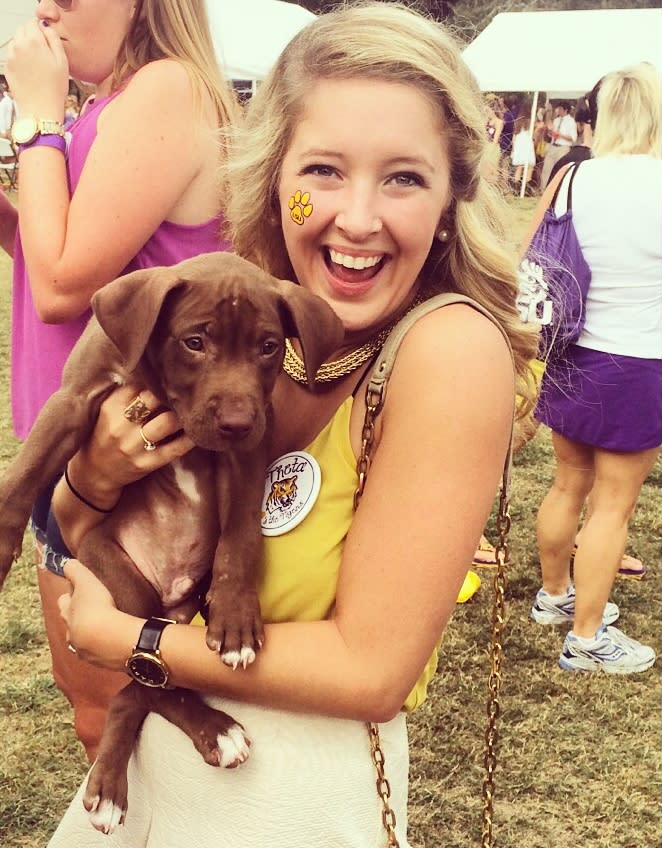 Erinn is the Communications Intern for Visit Baton Rouge. As a Baton Rouge native, she is eager to promote all of the extensive experiences the Capital City has to offer! She enjoys Louisiana Saturday nights in Tiger Stadium and long runs around the University Lakes. Erinn is a Show Me Your Mumu enthusiast and an avid Olivia Pope fan. Geaux Tigers & #GoBR!