To kick off my #KrewedeCrown coverage, I wanted to share some short, interesting videos with y'all to learn more about each contestant. Miss USA produced these Road to the Crown videos of each contestant. I'll share them all with you, in groups of 10, on my blog.
Leading off with our very own Houma girl who grew up with a bayou right behind her house, watch
Miss Louisiana
, Brittany Guidry, share her Road to the Crown story:
Miss Colorado
's favorite place in her state is
Red Rocks Amphitheater
and I must say, I want to do yoga on the rocks! Watch Eleanna Livaditis' Road to the Crown story:
Light bulb moment! Emily Shah grew up where the light bulb was invented. Meet
Miss New Jersey
and hear her Road to the Crown story:
Nia Sanchez is a Vegas gal who can break bricks. Yes, you'll want to hear
Miss Nevada
's Road to the Crown story:
Miss Massachusetts
knows her tools and sounds like she can handle them almost as well as my dad. See how pageants helped Caroline Lunny gain confidence in her Road to the Crown story:
Audra Mari lives where there's winter SIX months out of the year. I wonder how
Miss North Dakota
is adjusting to this Louisiana heat?
Desiree Perez moved to the U.S. when she was six years old to receive better treatment for a tumor here. Watch
Miss Connecticut
's inspiring Road to the Crown story:
Miss
North Carolina
's dad was a sergeant in our military. Watch why Olivia Joan Olvera had to learn how to walk again at the age of 18 in her Road to the Crown story:
Miss Mississippi
grew up in Illinois, but is now a southern gal at heart. Watch Chelsea Reardon's Road to the Crown story:
Miss Kansas
, Audrey Banach, is from a multi-cultural family whose family survived WWII (some in concentration camps). Read her interesting Road to the Crown story:
10 more Miss USA videos coming to y'all soon!
Posted by:
Chelsey Laborde, Guest Blogger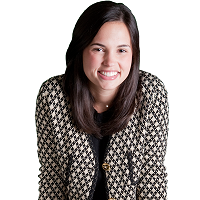 When Chelsey was accepted into college and received a college email address, she joined
Facebook
. Literally all on the same day. Fact is, whether she likes to admit it or not, she was on MySpace before that. Interacting on social media is second nature to her and it's something she's passionate about. As a #KrewedeCrown member, Chelsey is excited to share all #MissUSA experiences from a local's perspective. Follow Chelsey on her blog, Twitter and Instagram.