And so it begins...the parades, that is! I hope all of you are as excited as I am about catching some beads. Here's the schedule for Baton Rouge's upcoming Mardi Gras parades. Hope to see y'all there!
Posted by:
Cathy Juarez, Communications Intern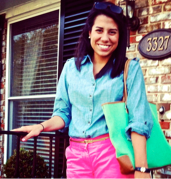 Cathy is the Communications Intern for Visit Baton Rouge. She's a New Orleans girl, born and raised, yet she has fallen in love with Baton Rouge throughout her time at LSU. Cathy will be graduating in May and hopes to continue promoting tourism in Louisiana. She loves good company, good food and a good time. Geaux Tigers and Who Dat!