If you're lacing up your running shoes and putting your training to the test, or if you're just a fan of fun, the Louisiana Marathon's Finish Fest offers a two-day celebration January 14 and 15.
As runners cross the finish line outside the Capital Park, in true Louisiana hospitable fashion they will be welcomed with a cold local beer, tasty Cajun delicacies, funky sounds coming from the main music stage, and a "hey y'all!"
Spectators of the race and lovers of a good time in general are invited to join in on the fun of the Finish Festival.
Music
Both Saturday and Sunday post-race will be rocking with local Louisiana artists at the Louisiana Marathon Finish Festival. Our capital city is known for its blues and jazz roots, and the Finish Fest stage will host artists true to that culture to keep the crowd grooving.
Must hear: Grammy Award-Winning artist, Jon Cleary and his funky, GoGo Juice music infused with a sound inspired by the city he loves (New Orleans, Louisiana). Sunday, Jan. 15 11:30 a.m. – 1:00 p.m.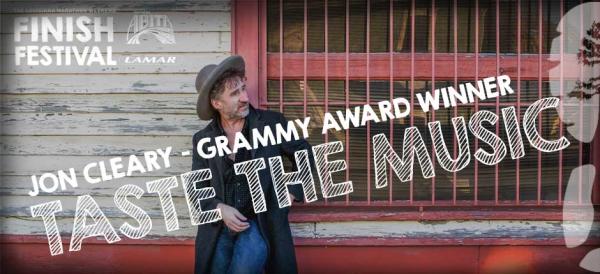 View all 2017 Finish Fest performers here. 
Food
This year, the Louisiana Marathon is staggering openings of food vendors so you don't have to miss a taste of anything! Treat yourself to a rich Cajun favorite like crawfish etouffee, or keep it clean in the Vegan Village.
Must taste: The Gonzales Jambalaya Festival. The city of Gonzales- a neighbor of Baton Rouge- is known as the jambalaya capital of the world. "Jum-buh-LIE-uh" is a Cajun/Creole dish made from a mixture of meats, rice and blended seasonings, and a favorite of locals. Saturday & Sunday, Showcase Tent 8:00 am.- 1:30 p.m.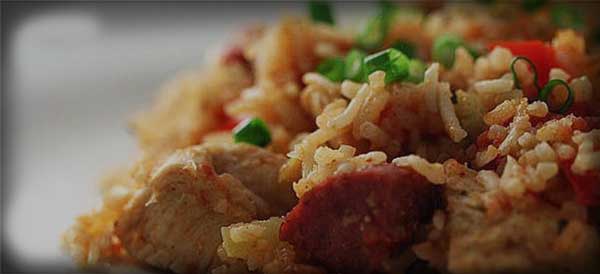 Get your mouth watering by checking out the Finish Fest's Food Village schedule here.
Drinks
Is there a better way to celebrate the completion of a race than with cheers holding a local brew like Abita Beer. Louisiana Marathon partner Abita Beer is a Louisiana staple, beloved by locals and visitors alike. The Levee Lounge will be serving up beers and cocktails for locals to enjoy during the festival.
Must sip: Abita's The Boot. The Boot is a beer brewed for Louisianians, inspired by the way people love to live here. The beer is sold exclusively in-state and was brewed as a thank you to Abita fans for supporting the local brewery for the past 30 years.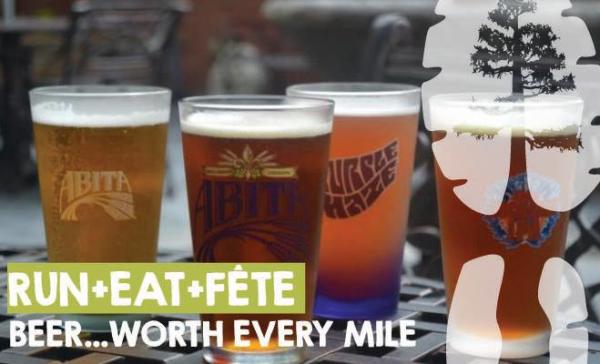 Kid's Zone
As the kid's marathon event of the Louisiana Marathon has grown, so has the popular Kid's Zone at the Finish Fest. It's back, bigger and better than ever with sponsors providing games, toys and activities for the little ones. Little runners and attendees can have their face painted, and even tackle inflatable slides and obstacle courses, since you know they will still somehow have energy left after running.
Must do: BREC on the Geaux. Your kids will love the challenging games brought by BREC on the Geaux's activity trucks. Originally starting as a mobile program to promote healthy exercise habits by children in schools across Baton Rouge, the BREC on the Geaux truck will share their fun, positive, and structured recreational activities with the Kids Zone for Finish Fest attendees.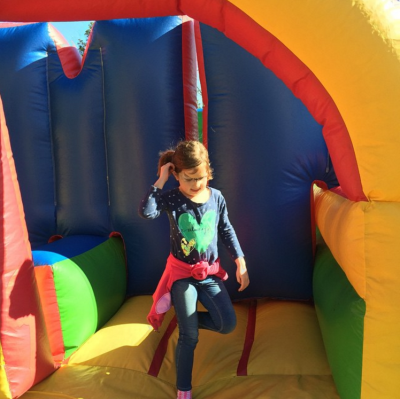 More family-fun information can be found here. 
After the marathon, don't run out of the city of Baton Rouge just yet. Stop by the Finish Fest for a taste of Louisiana culture as we celebrate the best way we know how, with lots of food, music, dancing, and drinking!