What is Krewe de Rouge?
Krewe de Rouge is a group of local influencers passionate about Louisiana's Capitol City of Baton Rouge and talking about it on social media. The team works with Visit Baton Rouge as social media ambassadors to cover events and happenings around Baton Rouge through their own personal social media platforms and promote the city.
Much like the #KrewedeCrown that helped to cover the 2014 and 2015 Miss USA Pageants hosted in Baton Rouge, #KrewedeRouge ambassadors will gain access to events and share "behind-the-scenes style" social media coverage through posts, pictures, videos and other interesting content.
Marucci World Series
The inaugural event the Krewe de Rouge will be covering is the 2017 Marucci World Series.
The 2nd Annual Marucci World Series will feature some of the best amateur baseball competition in the country with 48 teams from various Marucci Founders' Club organizations competing for the crown in the 15U, 16U and 17U divisions July 26-30 in Baton Rouge, LA.
Meet the #KrewedeRouge for the #MarucciWS
Follow the members of Visit Baton Rouge's #KrewedeRouge for the Marucci World Series for their exclusive coverage of the opening ceremony, tournament festivities, championship game and interviews with special guests, coaches, players and company leaders about the tournament and how they are enjoying the city of Baton Rouge!
Erin Fulbright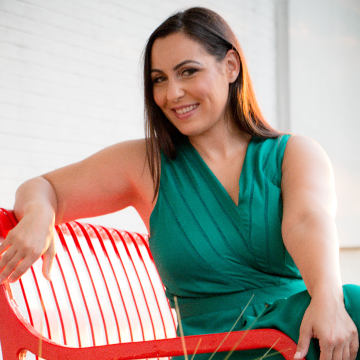 Twitter:@PR_CreoleDame | Instagram: @creoledame
*Previous Krewe de Crown member
Erin Fulbright is the Assistant Communications Director for Southern University and a social media lover! Originally from Southern California, she loves using digital media to connect with people from various parts of the world. Working as a member of #KreweDeRouge, Erin hopes to display the many great things Baton Rouge has to offer.  #GoBR
Erica Sweeney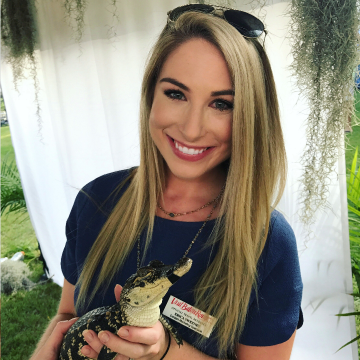 Twitter: @ericakays | Instagram: @ericakays | 
*Previous Krewe de Crown member
Baton Rouge born and raised, Erica grew up on crawfish and letting the good times roll. Attending another college never even crossed her mind and she graduated a Tiger with a degree in Mass Communication—Public Relations. After working in the agency world, Erica joined Visit Baton Rouge as the Content Marketing Specialist to channel her passion for all things Louisiana and attract others to visit and stay. Erica's other obsessions include live-tweeting current events, Harry Potter and cheese.
Christy Chachere Lohman
Christy Chachere Lohmann has been with Visit Baton Rouge for five years as the Communications Specialist and handles social media, travel journalists, public relations and an assortment of other tasks. Born and raised in Louisiana, Christy is an LSU fanatic, wannabe wine enthusiast and most importantly – she's addicted to travel.  
Twitter: @ChristyChachere | Instagram: @christychachloh | Snapchat: cchachere
Jessica Poumaroux Province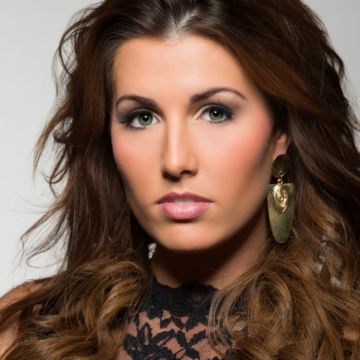 Twitter:  @jessprovince | Instagram: @jessicaprovince | Snapchat: jesspoumaroux
*Previous Krewe de Crown member
Jessica Province is the Marketing and Media Coordinator at Parkview Baptist School. She also spends time as a freelance sports reporter for ESPN, Cox Sports and the newly named Yurview Game Time. She is a native of Louisiana and served as Miss Baton Rouge and 2nd Runner up to Miss Louisiana. When she is not working she is trying to capture the perfect boomerang of her husband and nine month old daughter. Jessica is excited to share all the #marucciws experiences with the #batonrouge flair.
Samantha Napoli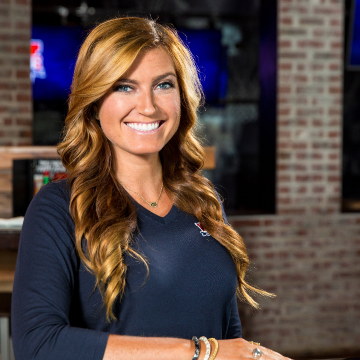 Twitter: @SamNapoli  | Instagram:  @radred4 | Snapchat:  radred4
Hello Samantha dear, yes she's feeling fine! Sam grew up on the banks of Bayou Teche and made her way to Baton Rouge for LSU in 2010. Today, you can find Sam at Walk-On's Bistreaux & Bar creating content for all social media channels or at the LSU UREC working off those world-famous Waffle Cheese Fries that looked too good to pass up.