Hayride Scandal, a whiskey bar that opened on Corporate in May 2017, has been selected as one of just 25 best new bars in the South by Garden and Gun Magazine.
For the feature, G&G contributor and drink aficionado Wayne Curtis rounded up a list of the best "new bars" (25 total) in 12 states and 19 cities considering only ones that have been open 2 years or less.
Curtis defines the selected new bars as such: "They lack the natural patina that comes with age. Yet many of these Southern bars, all opened within the past two years, will leave you feeling as if they've been around for a while." His additional criteria for this ultimate guide to drinking across the South includes a "class of bar that is bringing back the lost art of hospitality," mixing outstanding cocktails, wine libraries, moods that refuse to take themselves too seriously, and bar food that doesn't seem in the same genus as cheese fries, with the settings we're all familiar with.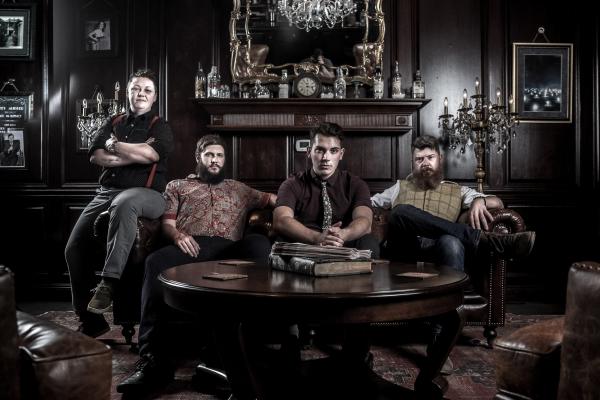 Read the Hayride Scandal's feature below and then check out the full list in the February / March 2019 issue of Garden & Gun on newsstands now, or on their website.

Hayride Scandal BATON ROUGE, LA Est.: May 2017 Does it come as a shock that a bar in Louisiana's capital is named after a scandal that ended with a governor in prison? Hardly. But it's still a pleasing twist that Baton Rouge now has a cocktail bar inspired by the history of drinking in Southern Louisiana. It has the feel of a private club from the 1930s or '40s, though with some curveballs. (Is that a portrait of Bill Murray?) Whiskey is well represented, with four hundred brown spirits, but you'll also find such departures as the Oaxaca old-fashioned, which takes a familiar favorite on a trip abroad by swapping out whiskey for smoky mezcal. The bar just recently added a new space, the Parlour, serving Victorian-era cocktails from the 1890s.